When you think about Asia, what springs to mind? It's probably breathtaking sights, delicious food and fascinating cultures.
And it's for good reason — a holiday to this corner of the world is one that will have you experiencing things you never have before, and it will pul you back again and again.
But with so much to see, absorb and discover, it can be tough to choose exactly where you should go on the world's largest continent.
We've been looking at the varied attractions that all travellers should have on their bucket list. We've thought long and hard about it, and we've managed to whittle it down to our top five bucket list places in Asia, with links to tours so that you can see these magnificent wonders for yourself.
Let's get going!
The Great Wall of China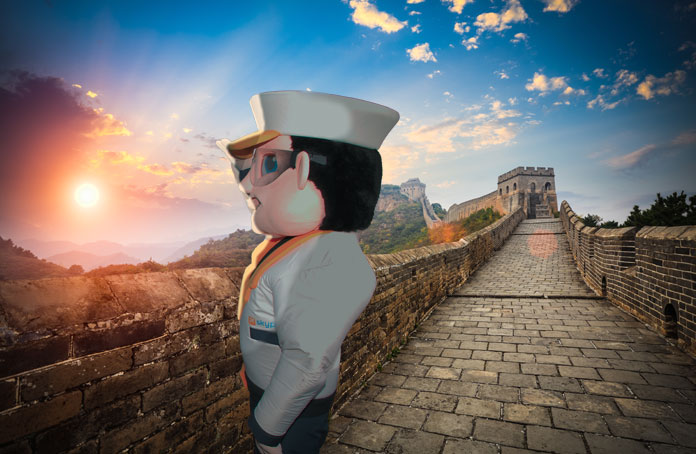 China's most iconic attraction, the Great Wall is the place that everyone wants to visit on any tour of China.
Stretching over 4,000 miles across the northern plains, its magnificence can only be truly appreciated once you step foot on its ancient fortifications as it winds its way up and down China's undulating land as far as the eye can see.
From Beijing, you can access a variety of different entry points to the Great Wall, and you can easily spend anything from half a day to multiple days walking along its length.
From the restored Juyongguan section to the epic trek between the unrestored sections of Gubeikou and Jinshanling, you'll be left with many memories of this incredible place as you tick it off your bucket list.
Angkor Wat, Cambodia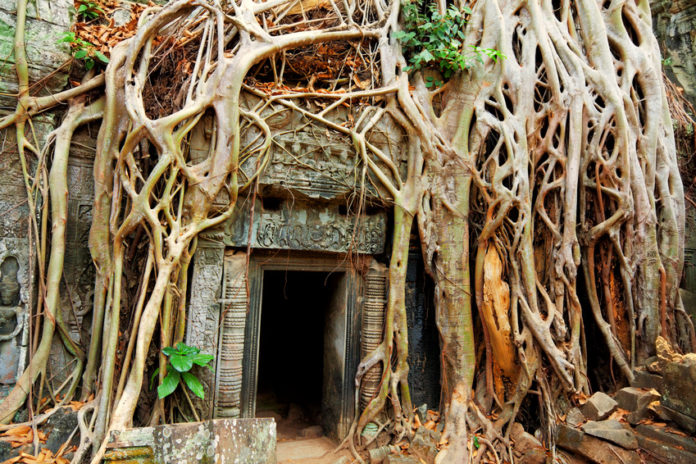 Angkor Wat is the the largest religious monument in the world, a temple complex located in the heart of Cambodia.
Established in the 12th century, it has upheld its stunning beauty against the elements ever since.
It's stunningly decorated with nymphs and decorative flourishes, and its architecture is both astounding and beautiful. Well worth photographing a million times over!
It's definitely worth exploring the entire Angkor Archaeological Park, where trees have stretched through the middle of crumbling temples and carved faces peek out at you through the shadows.
A real Lara Croft moment to be sure, and one that should top any Asian bucket list.
Halong Bay, Vietnam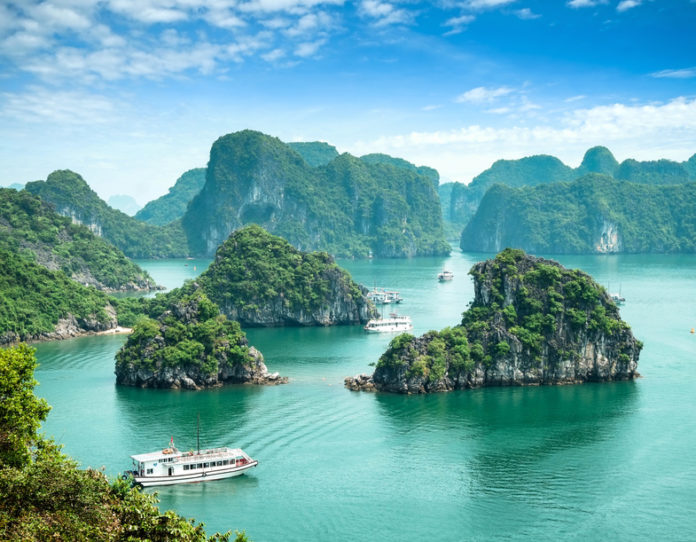 A cruise on Halong Bay is not to be missed if a tour of Vietnam is in your sights.
The stunning limestone pillars of Vietnam's northeast tip are both awe-inspiring and majestic — something you won't be forgetting in a hurry.
The best way to experience this Vietnamese wonder is to book a cruise. You can easily spend one to two nights leisurely cruising on traditional Burmese junk boats around the bay, stopping at small islets where you can enjoy sandy beaches and magnificent cave structures.
It's a bit of well-deserved relaxation in a potentially busy bucket-list trip!
Taj Mahal, India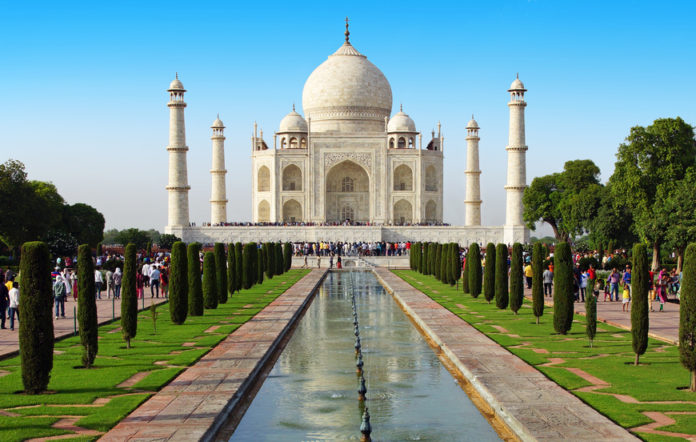 One of the most recognised monuments on Earth, India's Taj Mahal is the world's best example of the beauty of Mughal architecture.
Built by Shah Jahan in memory of his favourite wife, the ivory-white mausoleum stands proudly on the banks of Agra's Yamuna River.
It's best viewed early in the morning as the sun rises — there are less crowds and the morning light creates a beautiful pearlescent glow on its bricks.
As you line up your camera to take the perfect shot of the Taj Mahal reflected in its lotus pond, you'll count yourself lucky to have gazed upon this wonder of the world.
The Silk Road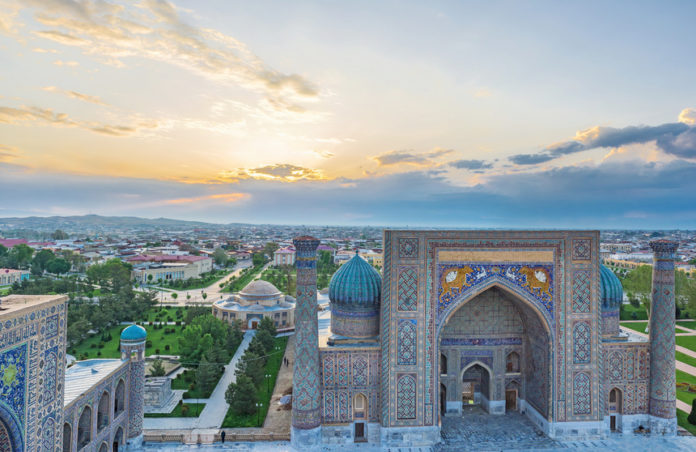 The Silk Road oozes mysticism and charm, and connects the cultures of Asia, the Middle East and Europe.
A historical trading route, you can follow in the footsteps of intrepid explorers like Marco Polo or Genghis Khan as you traverse many wonderful countries from its start in the city of Xian, China.
Whether you choose to solely explore the route within China from the Terracotta Warriors of Xian to Kashgar's famous Sunday Bazaar, or you wish to explore further in Kyrgyzstan and Uzbekistan all the way to the mesmerizing city of Samarkand, a Silk Road tour will not only tick an item off your bucket list, it will blow all others out of the water!