Belgium is located on the western part of the European continent bordering the North Sea, flanked by the countries France and the Netherlands. The Belgium National Day is celebrated on 21 July, the day the nation attained its freedom from the domination of Netherland in the year 1931. The independence of Belgium received the approval of the European powers at the London Conference of 1830-31. The Independence Day of Belgium commemorates the formal establishment of the independent kingdom and the crowning of Leopold I of Saxe-Coburg. Prince Leopold I of Saxe-Coburg was appointed king of the Belgians on his willingness to support the constitution drawn up by the National Congress.
After attaining its independence and neutrality by the leading European powers, Belgium was the first country in Europe to enjoy rapid economic growth through industrialization. The country further led the continent in the expansion of railways, engineering and coal mining.
In the last half century, independent Belgium prospered as a modern, technologically advanced state and also a member of NATO and the EU.
Today Belgium is one of the most advanced and affluent commercial and industrial nations in the European continent as well as in the world.
Belgium's national day is celebrated with a whole range of activities organised by Belgian and European institutions and organisations. The police, the fire brigade, the army, and the Red Cross will all be present to explain their work. Earlier, there is the military parade; the day ends with a fireworks display.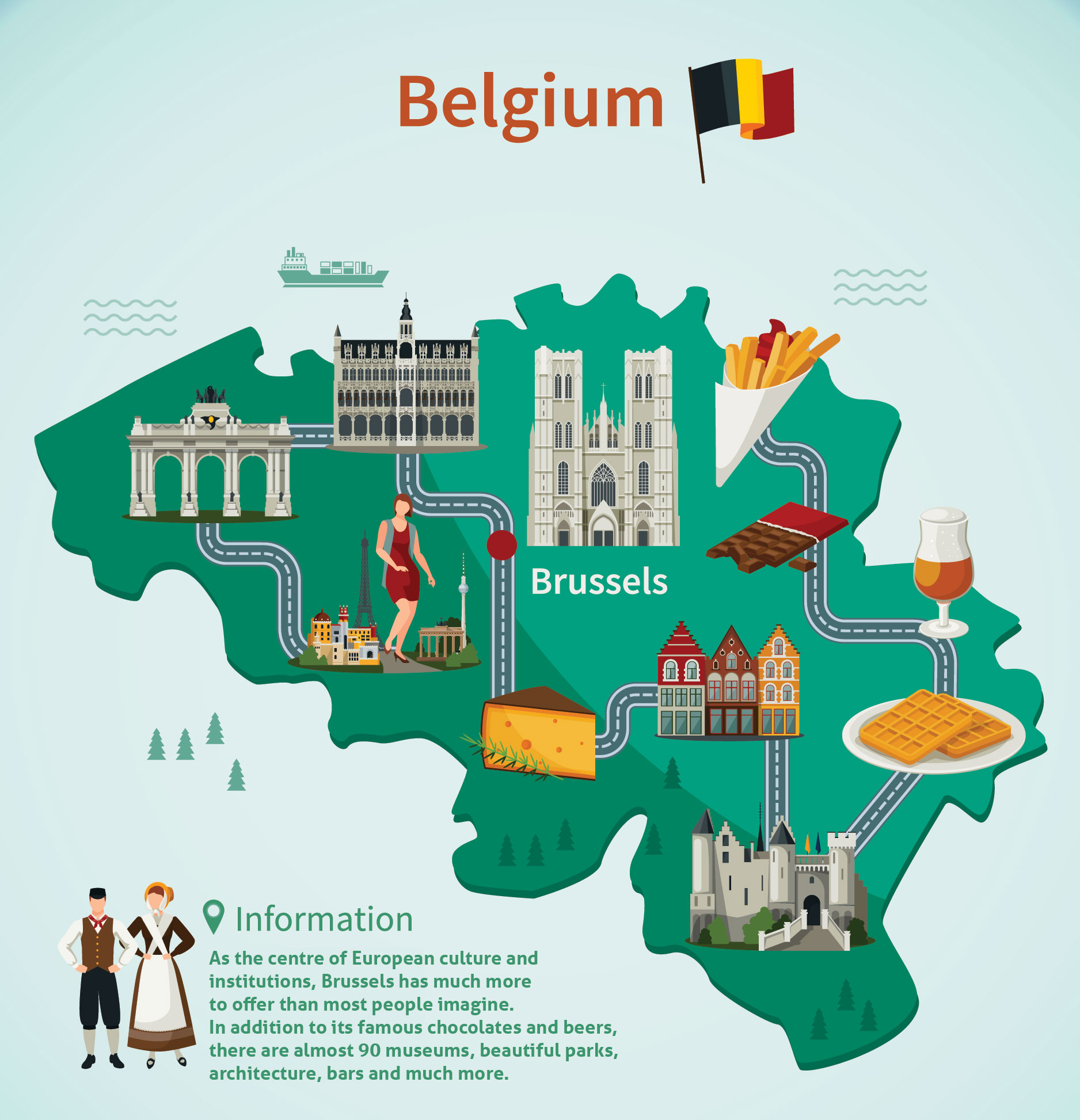 If you are planning to visit Belgium and in particular Brussels then make sure you do some pre-travel research at Visit.Brussels to find the best advice on what to do & see, where to sleep and where is best to eat & drink.