As technology has gotten better and less costly, more and more people are opting to install a GPS tracker in their car.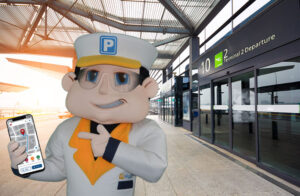 Put simply, a car GPS tracker will allow you to see where your car is at all times using the companion phone app, and some of the flashier models even have extra functionality such as alerting you when it suspects your vehicle is being broken into.
We'll go through the five best car GPS trackers for all budgets, and at the end of the article we'll answer the most commonly asked questions about them as well.
Let's go!
Contents - Best Car GPS Trackers
The Carlock Anti-Theft Device impressed us with its variety of different uses beyond simply tracking the location of your car.
As well as updating you on the GPS location of your car, the Carlock Anti-Theft Device will alert you if it suspects a break-in, by monitoring if your car is started without you, if there are unusual vibrations from power tools and if the device is disconnected.
This is the best GPS tracker if you're concerned about your teenage child's car, as it can track things like fast acceleration, sudden and hard braking and sharp turns — all in the name of ensuring your son or daughter is staying safe on the road.
And last but not least, it can also track your car's health, letting you know when your battery is low or draining unusually quickly.
Top Review: "Decided to give this a try after having a think about it. Reading some reviews I was a bit unsure of how well it would actually perform, and the answer is quite well! So having installed it on my new Focus, just as a bit of an insight and security on where the car is and anything I should maybe be aware of if someone else is driving the car, it comes in quite handy.
"I connected it through an OBD splitter cable, hid the carlock device itself away, so it can't be seen, but if the car were to go into the garage they can still connect their OBD reader etc. so the carlock never gets removed.
"First drive, immediately as I hit the open road it was alerting me of harsh acceleration. But what do I expect from a Focus ST… It was a bit oversensitive for a start but seems to have sorted itself out and is proving well-detailed trip information and quickly to the android app.
"The app is fairly responsive and easy to use and understand, often a bit on the buggy side, not really sure what it would come down to, but who knows improvements are maybe yet to come. Still this doesn't let the product down as a whole.
"The device itself never seems to have a problem connecting through its inbuilt sim, even when miles out of town. Which is quite good considering the 3G connectivity isn't always the best up here in the north of Scotland. Great invention and easy to install right on your driveway. Recommend!"
If the top end of your budget is non-existent, you can't get much better than the 104-Pro from Rewire Security.
What we liked most about it was its ease of use. As soon as you unpack it and magnetically attach it to your car, it's ready to go — no messing about! Immediately start receiving updates on your car's location and speed, as well as a variety of other parameters.
This vehicle tracker will retain a charge for up to 60 days in deep sleep mode, or up to 30 days in standard tracking/recording mode, one of the most impressive lifespans of any GPS tracker on this list.
As well as being battery powered, it can also be wired to your car's power supply so it never stops reporting!
Monitor where your car's real-time location is, as well as up to 12 months of route history, and activate notifications and alerts so you know if your vehicle is ever moved.
Top Review: "This is an excellent tracker with plenty of functions that works straight out of the box.
"There is a quick start guide and a more detailed user manual you can download from the Rewire Security website. The GPS Live Website for viewing the whereabouts of your tracker is also excellent. Just email Rewire Security with your IMEI number from the label on the side of your tracker and they very quickly set you up with your free subscription for a year.
"I'm very impressed with this great little device and thoroughly recommended it for anyone looking for a high quality, reliable and simple to use tracker, which has all the additional functionality you could wish for. Well done Rewire Security on a great job."
Next up is the car tracker that's great if you just want to dip your toe in the water without breaking the bank — the Likorlove GPS Tracker.
At less than £20, it's a device that's worth trying out, but don't think the small price tag means it compromises on quality.
Real-time GPS tracking works accurately, even when the signal is weak, and its built-in switching power supply means it will stay in operation even if the worst happens and your car battery is stolen!
In terms of security, the Likorlove GPS Tracker is password protected when it comes to setting up or amending any settings.
Top Review: "Very impressed with this. I bought it for our camper van. The instructions say to position it under the windscreen or back window, but it needs to be well hidden. I positioned it under a seat and it works brilliantly from there. You just ring it from your mobile and it texts a Google Maps link to its exact position – accurate to a few feet.
Slight negatives are the words "GPS TRACKER" written on the front (it needs to be fitted front side up). It should be more discreet. I taped over them.
Bought it along with the GiffGaff SIM. Fitting instructions pretty clear."
4) Best Portable Car GPS Tracker – SpyTrack Nano
The SpyTrack Nano from Rewire Security is everything you could want in a tracker, but in a tiny package.
It's so small that you don't have to stop at a car; the device can be attached to anything from a motorbike to an item due for delivery.
The SpyTrack Nanao has up to 10 days standby time, weighs just 60g, and its small form factor makes it easy to conceal in your pocket or bag.
Rewire Security boasts that there are no contracts or direct debits with this car GPS tracker — all you have to do is activate it.
Top Review: "Does exactly what is it for and works amazingly accurate. Very easy to set up, just topped up the service and it started right away pinging its location.
"Well recommended with confidence!!"
Our last entry on the list is another all-rounder — the Sourcingbay GPS Vehicle Tracker.
This well-priced car GPS tracker has all the feautres you could want in a no-frills package.
Simply install a pay as you go SIM from any network and you're ready to go.
It easily attaches to your car battery for power, however if you're not going to use your car for a long stretch, it can be wise to occasionally start the engine to avoid your battery going flat.
Top Review: "After my Focus ST was stolen decided to fit one to the wife's car, easy to install for basic functions using a Giff Gaff sim, still hasn't used any data or credit in over a month.
"Tracking is accurate and the online tracking is good. Did a lot of research into trackers and insurance, a £599 top of the range tracker with a £17 a month subscription only reduced my insurance by £10 a year on 2 of the top 10 cheapest quotes! So basically fitting an expensive tracker will cost me more money than I would save.
"On that basis I went for this model, glad I did and will buy and fit one to my next car."
Car GPS Tracker FAQ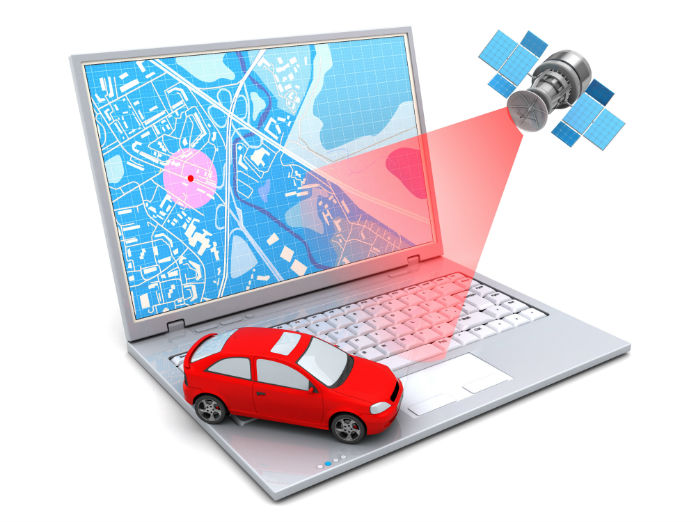 How Do Car GPS Trackers Work?
Global Positioning System trackers basically use a network of satellites to show their location.
For instance, if you have a car GPS tracker installed and want to know where your car is using the companion app, the app will determine its location based on its distance from three GPS satellites to give you an accurate reading.
What is a Car GPS Tracker Used For?
People install car GPS trackers for a variety of reasons.
They help you to know where your car is at all times, so you have peace of mind when leaving it in a busy town centre as you can ensure it stays where you parked it.
If the worst does occur and it is stolen, it will also give you the abilty to locate it when you report the incident to the police.
Business owners who run large fleets of vehicles can opt to install GPS trackers so that they can accurately monitor where their drivers are at all times, and track mileage and fuel costs.
Many parents also choose to install GPS trackers in their children's cars so that they know they're not driving too far afield and can confirm they're going where they say they are.
How Do You Install a GPS Car Tracker?
This differs from tracker to tracker, however most are either battery powered or attach directly to your car's battery.
The benefits are a battery-powered GPS tracker are that they are more discreet and can be attached to almost any object, but they could run out of battery power and require a recharge, rendering them useless if you don't charge them regularly.
Conversely, GPS trackers that attach directly to your car will stay on 100% of the time, however they can drain your battery if the car is left off for an extended period of time.