To escape the chilly dull winter of Britain, many British families start searching for the cheapest winter city breaks in order to take a well-deserved holiday from work or school.
If you are also among those seeking a last-minute city break, then the best way is to be flexible with your travel dates.
Since COVID-19 scuppered a lot of family plans for summer getaways too, many families will now be looking for the best places to travel to over the winter period.
If you do decide to participate in any events whilst you travel this winter, make sure to take appropriate care! Keep to social distancing measures, including the use of face coverings, regular hand-washing and the use of hand sanitiser.
You must also not forget about the quarantine procedures on return to the UK. If you are travelling to an area not on the UK Travel Corridor List then you must stay at home for 14 days after you have travelled.
See below, where we have compiled the following top 6 destinations that are the most affordable for those who are planning a last minute winter break.
---
1) Vilnius, Lithuania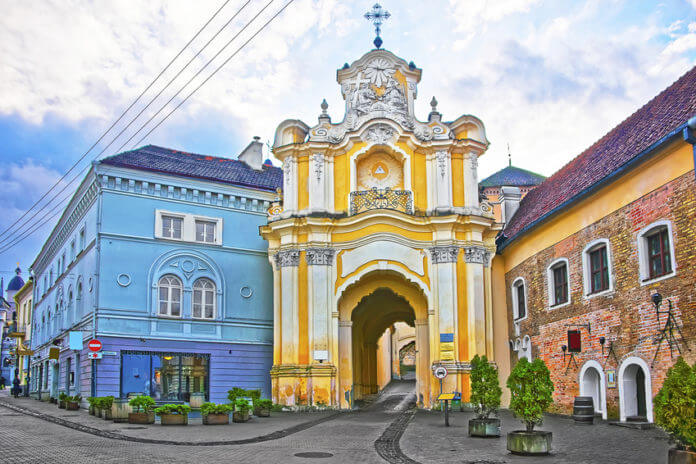 Vilnius is a medieval city with cobbled streets and many charming sights.
The capital city of Lithuania is no less picturesque in winter than any other season, but when you see the snow-covered castle roofs and the Gothic church, you'll become utterly overwhelmed by this winter wonderland.
There are many free events held in Vilnius from 27th November to 6th January as part of its Christmas celebrations, as well as a winter safari in the local national park.
The ride on a snowmobile through the snow-covered fields is a thrilling experience, especially when you explore the frozen lakes and the surrounding forest trails.
---
2) Dublin, Ireland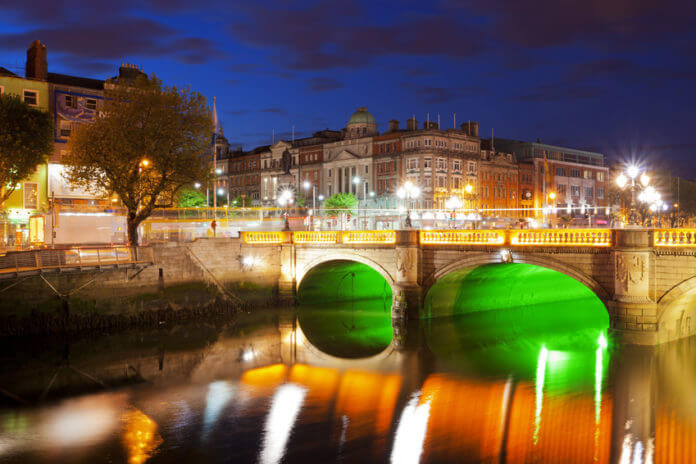 Dublin is a city full of culture, live entertainment, and dazzling festivals.
On 31st December, the streets of Dublin are lit up by 3-dimensional light projections and there are many free concerts to participate in.
Most of the events during December and January are family friendly and take place along O'Connell Street.
You can join the fun-filled Procession of Light that begins from the city centre and continues along the grand boulevard.
---
3) Prague, Czech Republic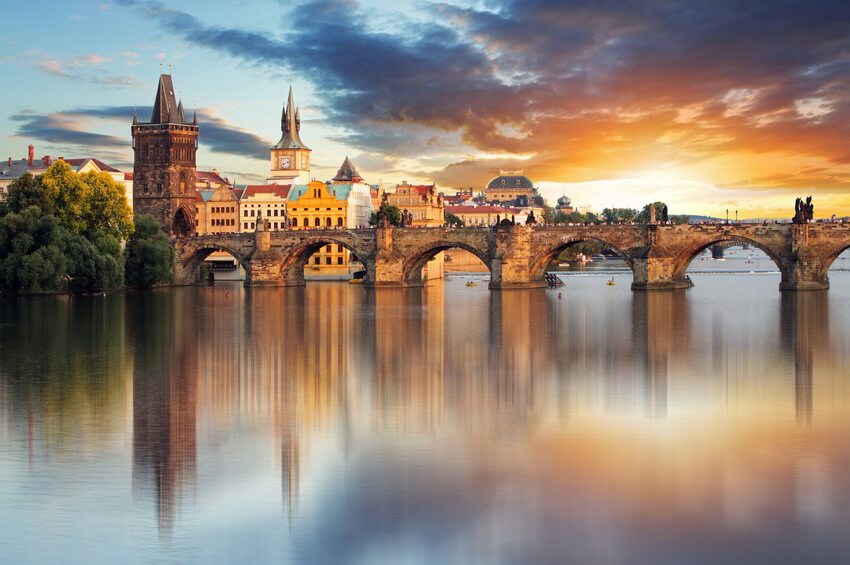 The beautiful city of Prague is filled with lots of cultural sights and historical landmarks. This city offers so much to visitors both in winter and summer.
One of the most popular attractions of Prague is its castle, where you can explore the stunning chapels and the ancient tombs of the Holy Roman Emperors.
The Old Town Square is also an excellent place to visit as it is home to the famous Astronomical Clock.
If you take a walk through the narrow streets, you will come across the old cemetery and the former Jewish Quarter. In the centre of the city and on the outskirts, you will find many budget hotels and hostels that will make you feel right at home without breaking the bank.
---
4) Lisbon, Portugal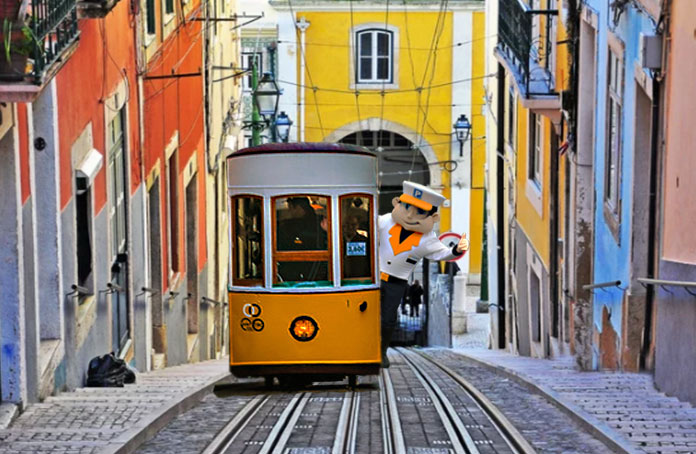 The star attraction of Portugal has to be Lisbon.
This city is home to gothic cathedrals, numerous free museums, and the most breath-taking monasteries. At every street corner, the yellow trams can be seen making their way through the city.
A trip to Lisbon's Old Town reveals the most spectacular views of the surrounding mountains as well.
Alfama, the city's oldest neighbourhood is a short walk away and is home to many authentic Portuguese restaurants.
---
5) Verona, Italy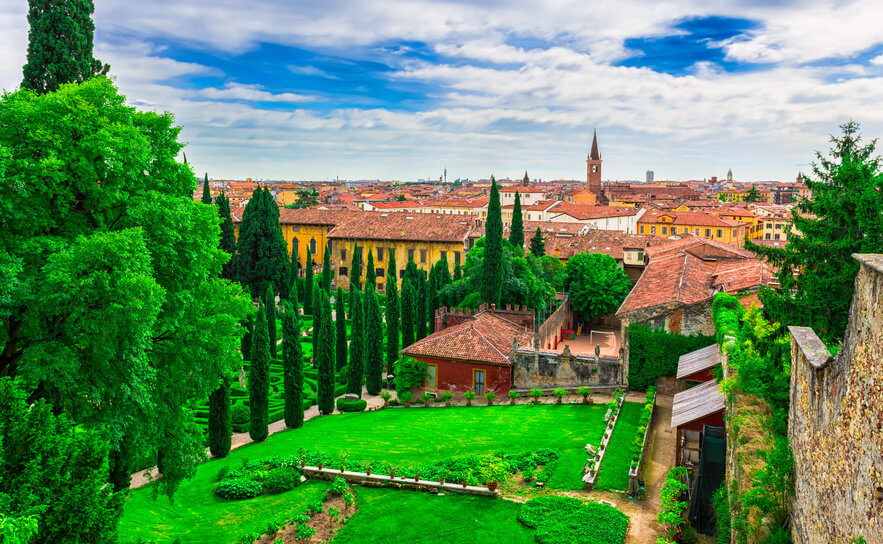 Verona is a walkable city that you can visit at any time of the year. But if you choose to visit this destination in winter, you'll be mesmerised by the snow-covered Alps and its numerous Christmas markets.
The nativity scene is a huge event at the Piazza Bra coliseum, and you can combine this sightseeing tour with the Torre dei Lamberti.
Verona benefits from amazing views of Lake Garda, with many snow-sports activities to take part in Monte Baldo.
---
6) Salzburg Austria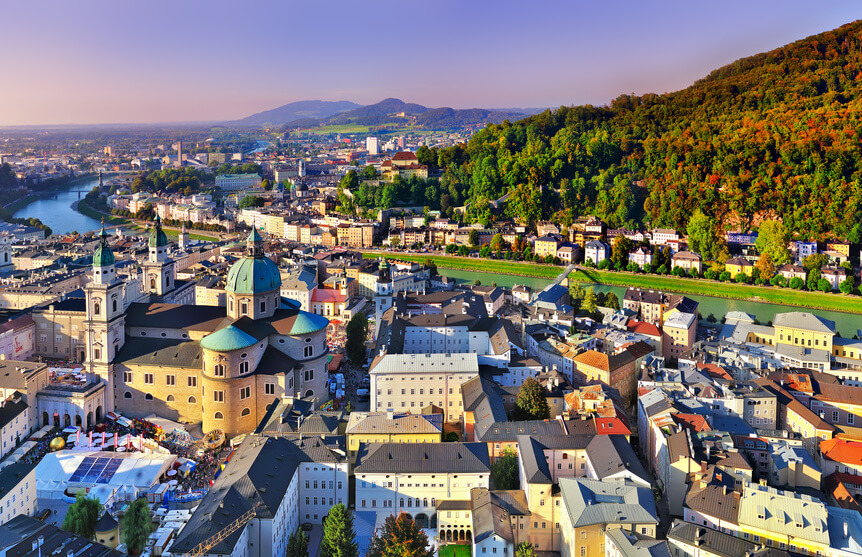 Another cheap winter city break has to be Salzburg in Austria.
This city is blessed with incredible snow-covered mountain views and there is a Christmas market that opens from late November.
You can taste mulled wine and buy traditional handcrafts from this huge market, or take a ride on a horse-drawn carriage and explore the city in more detail.