School term and holiday dates vary across the UK. These can have an impact on when you decide to go away, and how much everything (including airport parking) can cost.
We've broken down the school holidays for you below using information from School Holidays Europe.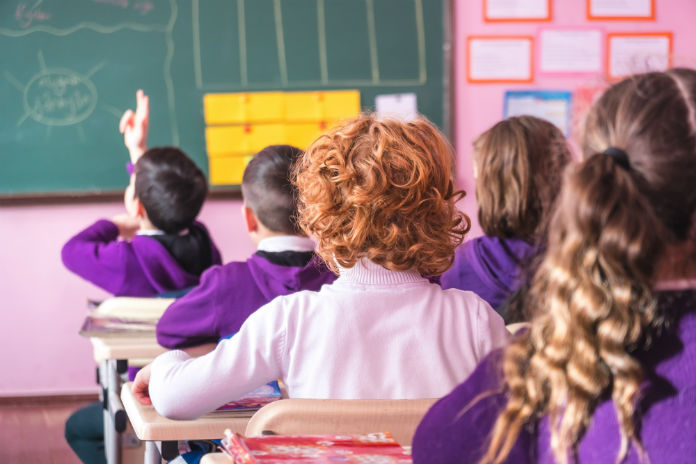 Please note that these are purely guidelines and you should always check with your local council and school for the dates specific to you. A quick way to find out holiday dates from your local council is by entering your postcode into this government search tool.
And don't forget to book your airport parking well in advance of the school holidays if you want big savings. Use promo code COMPARE to get up to 30% off!
England 2018-2019 School Holidays
| Holiday | Start Date | End Date | Week |
| --- | --- | --- | --- |
| Summer holiday 2019 | 16-07-2018 | 05-09-2018 | 29 - 35 |
| Autumn break 2018 (October half term) | 22-10-2018 | 02-11-2018 | 43 - 44 |
| Christmas holiday 2018 | 24-12-2018 | 04-01-2019 | 52 - 1 |
| February half term 2019 | 18-02-2019 | 22-02-2019 | 8 - 9 |
| Easter holidays 2019 | 08-04-2019 | 26-04-2019 | 15-16-17 |
| Summer break 2019 (May half term) | 27-05-2019 | 31-05-2019 | 22 |
| Summer holiday 2019 | 15-07-2019 | 06-09-2019 | 29-36 |
| Autumn break 2019 (October half term) | 21-10-2019 | 01-11-2019 | 43 - 44 |
| Christmas holiday 2019 | 23-12-2019 | 03-01-2020 | 52 - 1 |
Northern Ireland 2018-2019 School Holidays
| Holiday | Start Date | End Date | Week |
| --- | --- | --- | --- |
| Summer holiday 2018 | 02-07-2018 | 31-08-2018 | 27-35 |
| Halloween 2018 | 31-10-2018 | 02-11-2018 | 44 |
| Christmas holidays 2018 | 24-12-2018 | 01-01-2019 | 52-1 |
| Mid term 2019 | 18-02-2019 | 19-02-2019 | 7 |
| Easter holidays 2019 | 18-04-2019 | 26-04-2019 | 17 |
| Summer holiday 2019 | 01-07-2018 | 30-08-2018 | 27-35 |
Scotland 2018-2019 School Holidays
| Holiday | Start Date | End Date | Week |
| --- | --- | --- | --- |
| Summer holiday 2018 | 27-06-2018 | 20-08-2018 | 27-33 |
| Autumn/mid term break 2018 | 08-10-2018 | 26-10-2018 | 41-42-43 |
| Christmas holiday 2018 | 24-12-2018 | 04-01-2019 | 52-1 |
| Mid term break 2019 | 11-02-2019 | 13-02-2019 | 7 |
| Spring Holiday 2019 | 01-04-2019 | 12-04-2019 | 14-15 |
| Summer holiday 2019 | 01-07-2019 | 20-08-2019 | 27-33 |
Wales 2018-2019 School Holidays
| Holiday | Start Date | End Date | Week |
| --- | --- | --- | --- |
| Summer holiday 2018 | 23-07-2018 | 02-09-2018 | 30-35 |
| Autumn break 2018 | 29-10-2018 | 02-11-2018 | 44 |
| Christmas holiday 2018 | 24-12-2018 | 04-01-2019 | 52-1 |
| Spring half term 2019 (BG, CF, MM, NE, TF) | 18-02-2019 | 22-02-2019 | 8 |
| Spring half term 2019 (All others) | 25-02-2019 | 01-03-2019 | 9 |
| Easter holidays 2019 | 15-04-2019 | 26-04-2019 | 16-17 |
| Summer half term 2019 | 27-05-2019 | 31-05-2019 | 22 |
| Summer holiday 2019 | 22-07-2019 | 30-08-2019 | 30-35 |