On October 1st each year, Cyprus celebrates its independence, the anniversary of their split from the United Kingdom.
But how do the locals celebrate, and what's the history of the day?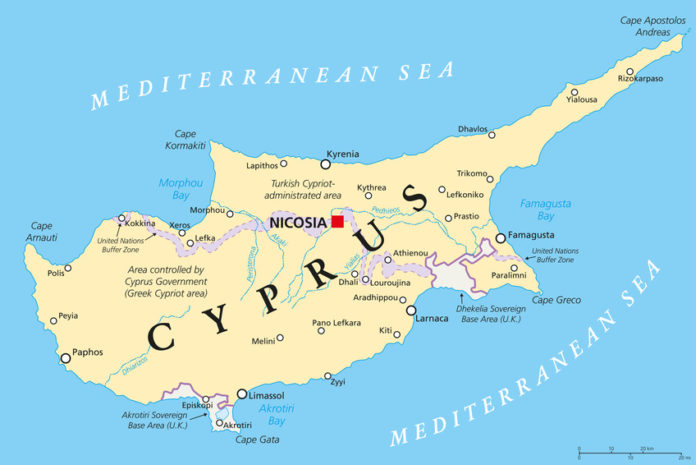 It goes back to 1878, when in the aftermath of the Russo-Turkish War, Cyprus came under the jurisdiction of the British Empire as long as Britain would use the island as a base to protect the Ottoman Empire against a Russian attack.
Eventually, disputes between Greek Cypriots the British led to armed conflict between the two parties, and the creation of the EOKA (Ethniki Organosis Kyprion Agoniston) in 1955.
The conflict lasted until January 1959, when an agreement was signed between Greece, Turkey, Britain and Cyprus.
The agreement came into effect on — you guessed it — 1st October 1960!
When's the Best Time to Visit Cyprus?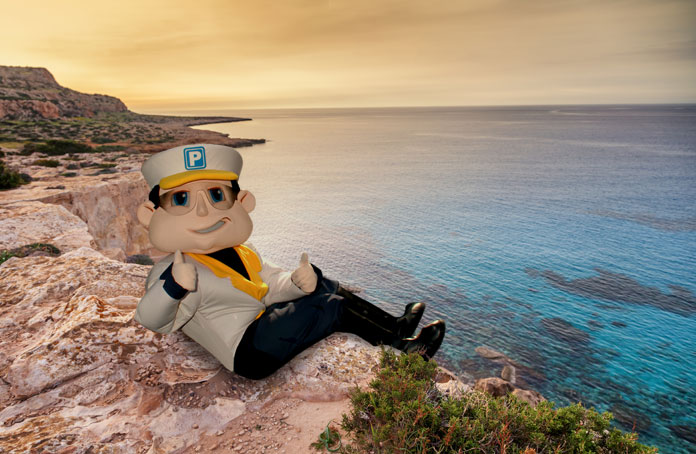 The tourist season in Cyprus lasts from the start of April to the end of October. So by visiting during Independence Day, you're still within the season (just in case you're concerned about a lack of atmosphere or things to do).
Of course, you can look at the tourist season as a negative, since the height of the season means overcrowding and inflated prices. But by visiting in October, you've dodged the school holidays and can look forward to a little bit of peace.
It's important to remember that Cyprus is currently on the list of safe countries to visit during the COVID-19 outbreak. Many celebrations may be limited, and social distancing measures will be in place. Always wear a mask if in a busier area and practice good hygiene by washing hands regularly or carrying a small travel sized hand sanitiser.
Additionally, since Cyprus is just off the coast of the Middle East, the temperatures can get really fierce. With an October visit, you'll mercifully avoid the hottest time of year, but with average temperatures still coming in at 29°C.
Where Should I Go in Cyprus?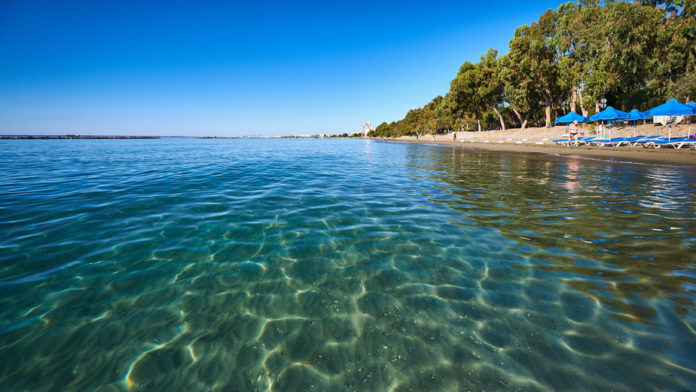 One of the great advantages of Cyprus as a holiday destination is that it's a relatively small island offering a huge variety of attractions, scenery and activities linked together by an excellent road system.
Wherever you stay, you can get to pretty much anywhere else in about a day.
The vast majority of tourists begin their trip on the narrow coastal strip in the south, which hosts the main towns of Larnaca, Limassol and Paphos, each with a historic old town, promenade and popular beaches.
However if you want to see what Independence Day has to offer, you're best heading to the capital Nicosia.
Normally, you'll get to see the annual Independence Day parade, however COVID may scupper those plans this year! It is still well worth visiting Cyprus due to it's exemption status from UK quarantine rules, and you may still get to see some smaller traditions to celebrate independence day.
Top 5 Cyprus Attractions
No matter what time of year you visit, we think these five attractions are definitely worth seeing. Always keep in mind current restrictions due to COVID-19. Some of these attractions may be temporarily closed to visitors.
1) Mount Olympus
While not the mountain of myth and legend you might have heard of located on Greece's mainland, Cyprus' highest point is no less exciting.
Located in the Troodos Mountains near the middle of Cyprus, Olympus is particularly exciting in the winter months due its the ski resort. Featuring beginner, intermediate and advanced-level slopes named after the Greek gods, thrillseekers of all skill levels will find something to keep them occupied.
2) Fasouri Watermania
This incredible waterpark contains 30 slides, nine food spots and a massive wave pool over 100,000 square meters.
Located just outside Limassol city centre, it's easy to get to by car or bus, so your whole group can be hurtling down the Kamikaze slide at 50km per hour in no time!
3) Tombs of the Kings
This necropolis is the resting place of many high-ranking government officials rather than actual royalty, but its name actually comes from the sheer size and decor of the place!
Dating back to the 4th century BC, the tombs are really elaborate and they're culturally significant enough to be named as an UNESCO World Heritage site.
4) St Nicholas of the Cats
Founded in 327AD, this monastery obtained its unusual name from a historic battle with the area's poisonous snakes.
Finding it difficult to build the monastery, 1,000 cats were imported from Egypt and Palestine to eliminate the slithering population. While the building has been rebuilt several times, the huge number of cats has remained constant, so this is a paradise for feline lovers everywhere.
5) Fairy Tale Museum
If you're visiting Cyprus with children, or you're a child at heart, you have to add the Fairy Tale Museum to your list.
Within a beautiful Grade II-listed building, you'll find a shrine to all things fantastical. Interactive exhibits, eye-catching art pieces and a collection of rare books make the museum a must-visit for any fiction fan.