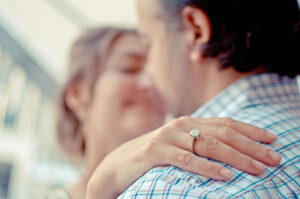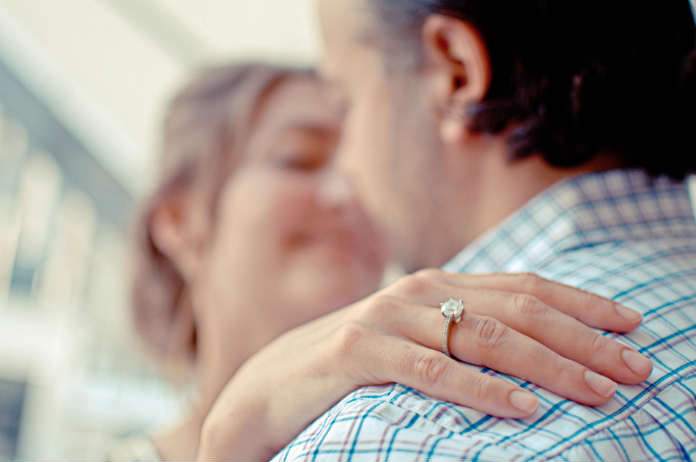 If you proposed to your beloved on a romantic holiday, you know the pain of going through security while trying to keep the ring a secret from your partner.
What if they start rifling through your bags and your secret's uncovered? A bit of a buzzkill, you have to admit.
We've outlined some tips on getting your ring through security at the bottom of this article, but in the meantime East Midlands Airport is looking out for you. From February 12th they'll implement a simple but effective system.
With Valentine's Day fast approaching, they're advising anyone who will be travelling from the airport to contact them in advance via love@eastmidlandsairport.com or by messaging @EMA_Airport on Twitter.
When you do, they'll arrange to verify that your request is legit and then you'll be given a secret code, which you can say to security staff on arrival. You and your partner will then be placed in separate queues to keep everything nice and discreet, without arousing any suspicion.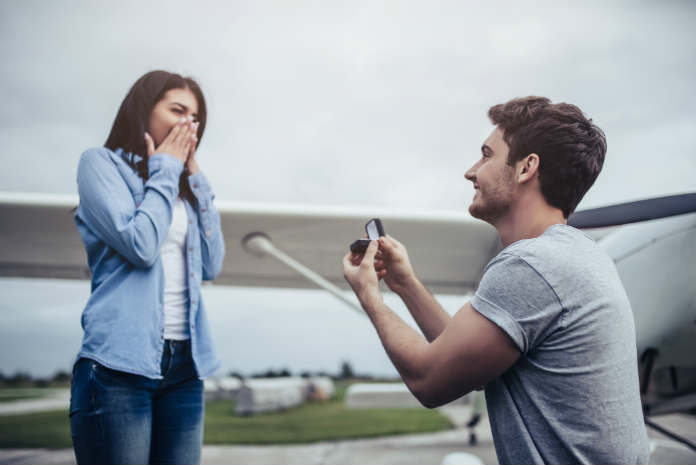 Matthew Quinney, East Midlands Airport's Head of Security said:
"It would put a big damper on someone's meticulously planned romantic trip if their big surprise was revealed even before they've boarded the plane.
"Arguably, there are more romantic places to be proposed to than in our security hall. So, out of courtesy to those who have been planning this moment for weeks or months, we have put in measures to ensure we're not the cause of failed marriage proposals."
How to Get an Engagement Ring Through Airport Security
Unfortunately, East Midlands Airport's new scheme isn't in place everywhere. So what are your best chances of keeping the ring a secret until you get to your proposal spot? Our top tips are:
Leave the ring in its box so it's well protected.
Don't wrap the box up as you could be asked to unwrap it.
Place the box in a shoe or sock for further protection, and so you know where it is without your partner seeing it.
Include a note in the sock that will tell the security officer what the box is.
Keep the ring in your hand luggage instead of your pocket, so it doesn't set off the metal detector.
Make sure you haven't breached other rules, like more than 100ml of liquid, so you can get through security as quickly as possible.