When you're on holiday, you can sometimes feel a bit guilty for eating too much and not working out. But just because you're away from the gym, that doesn't mean you can't do a little exercise in the sun!
Consider taking your fitness routine away with you wherever you go. Fitness AI apps are growing in popularity with some focusing on bodyweight exercises. With machine learning integrated into them, they are like having a personal trainer in your pocket.
Now that we are able to fly to some destinations again after COVID, you may be looking for ways to get in shape after spending a lot of time indoors.
Here are a few exercises you can try to work off that lockdown bod!
1) Cycling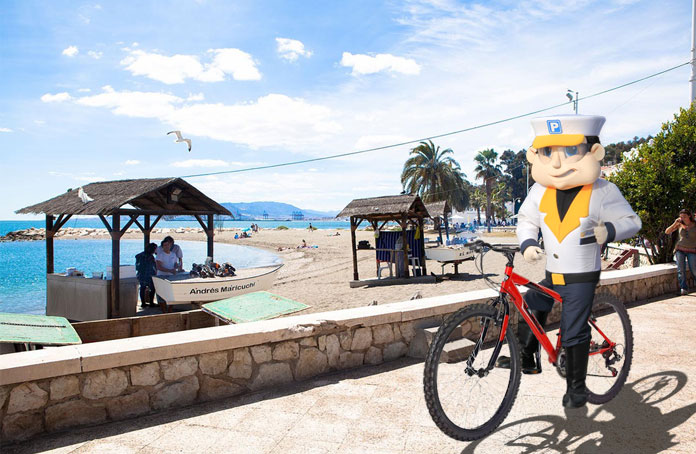 The fantastic weather at most beach holiday destinations make them the perfect opportunity to rent a bike and go for a cycle.
Not only do you get to keep fit, but cycling enables you to see much more of the resort than walking alone.
Benidorm has unique characteristics for road cycling and mountain biking, which make the region one of the most visited for cycling in Spain.
In Benidorm, many cycling events are held such as the Trofeo Luis Puig, La Volta La Marina, stages of the Tour of Valencia, Tour of Spain, and many more.
2) Outdoor Gym
For those bodyweight exercise enthusiasts, many resorts have fantastic outdoor gym facilities on the beach or down the park that are completely free for all to use.
This outdoor gym in Barcelona is very popular but don't be afraid to give it a try, everyone is very welcoming.
Similarly, popular Elche Park in Benidorm is particularly ideal for strolling as you enjoy the views of the beach.
It has recreational areas that include cardiovascular exercise equipment so you can get some outdoor gym work in while enjoying the lush vegetation and palm trees.
3) Running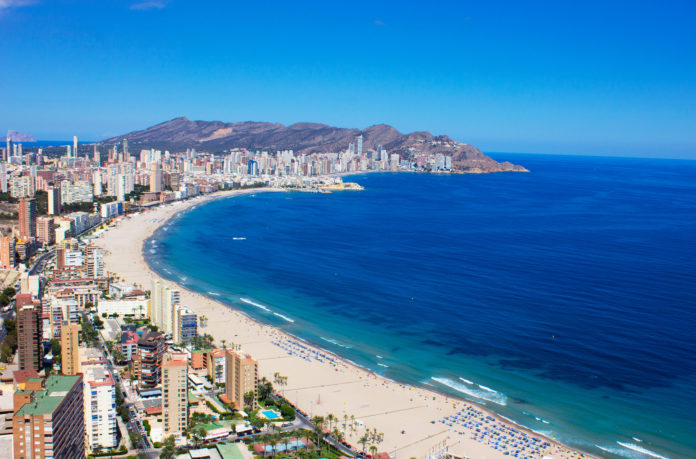 For those who are track and field athletes there are options to be had too.
The obvious answer is to go for a run along the beach. The sand will make it quite a challenge compared to a treadmill or street run, but it's also easier on your joints so definitely worth a go.
The local track in Benidorm is a tartan eight-lane track with long jump and triple jump pits. The condition of the track could be improved but with access to the track being free of charge it really is hard to complain.
The alternative athletics track is at L'Alfas del Pi which is a very short five-minute train ride from Benidorm. The facilities here are top-notch and again the track is free of charge to use, however it does get very busy at times.
4) Beach Sports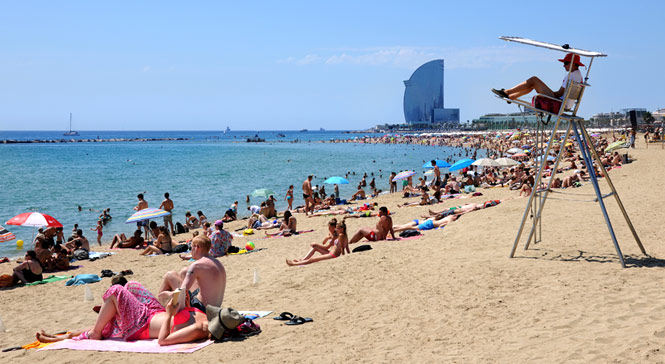 You're on holiday so why not take advantage of sports you can't take part in back at home?
In places like Barcelona, you'll find all sorts of activities on the beach, from volleyball nets that you can play with your family or friends, to organised HIIT classes so you can push yourself to your very limit!
If you get too hot working out, the best way to cool off is with a quick dip in the Balearic Sea. Or you can even have a dip for a little extra cardio work!
5) Golf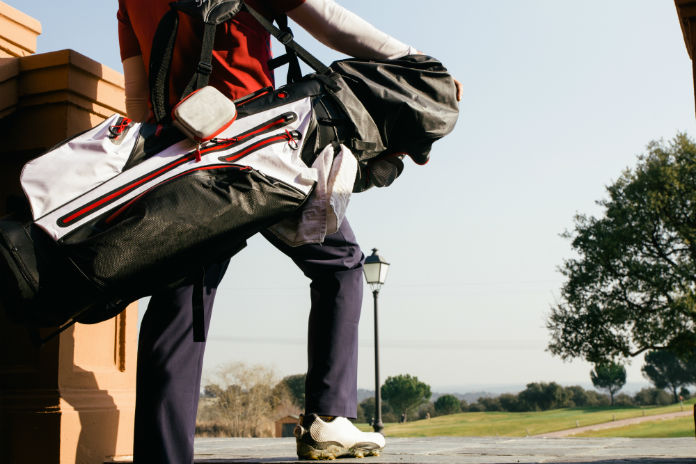 Between the mountains and the sea you can find everything you need to play amateur or professional golf.
Spain, for example, has some of the most beautiful courses in the world, designed and prepared to competition level.
And while we don't mean to keep harping on about it…amazing weather really is a great motivator to get out there and play!
Those were our top five ways to keep fit while on holiday. Let us know your ideas in the comments below!