You'll have heard about Heathrow Airport's proposed third runway before. For years, there have been plans to expand the airport, but they have all been met with pushback.
However, Heathrow has now published its preferred masterplan outlining their desire to construct a new runway by 2026.
Following the runway, the rest of the expansion, including new infrastructure, terminals and access are set to be complete by 2050.
The masterplan includes moving roads, diverting rivers and rerouting the M25 through a tunnel under the third runway.
Heathrow's proposal is open to public consultation until 13th September 2019.
The new announcement comes nearly a year to the day after MPs voted overwhelmingly (415 votes for vs 119 against) to press forward with the airport's £14 billion expansion. As well as a third runway, the expansion includes increased capacity, which could see annual flights increase from 480,000 to 740,000.
The plan is for the new runway to be built north-west of the current two runways.
However, local residents and environmentalists are not happy with the change, which could make it difficult to meet EU pollution limits.
Why Has It Taken So Long to Get to This Stage?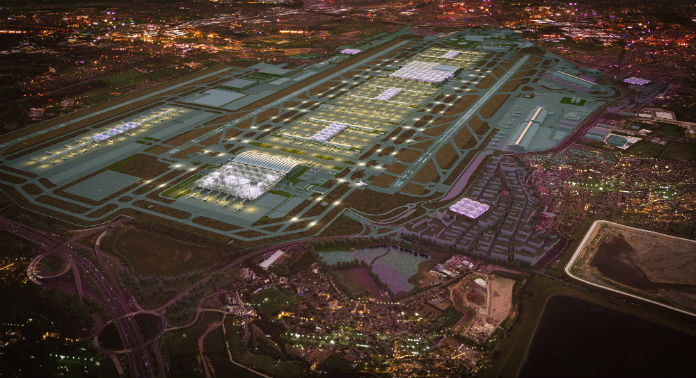 Heathrow Airport handled 75.5 million passengers in 2016, a 1% increase from 2015. It's used by over 80 airlines flying to 185 destinations in 84 countries. It's the second busiest airport in the world by international passenger traffic behind Dubai International. To put it simply, they're really busy!
It's because Heathrow is a hub airport, and the UK's only one at that.
What is a Hub Airport?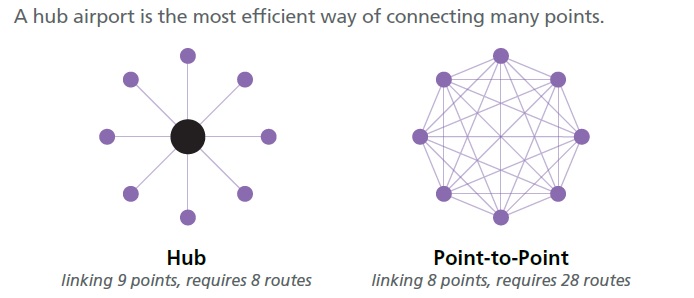 There are two kinds of airport: hub airports and point-to-point airports. Point-to-points connect directly to other destination airports (meaning no connecting flights). Hub airports do the same, but also connect the passengers of distant points via its hub.
For example, if you're flying to New York from Manchester Airport, you may have to changeover at Heathrow. This might seem inconvenient, but it means flights to New York are more frequent and cheaper as well.
That's because your flight doesn't have to be filled with New York visitors from Manchester. Instead those flying direct to Heathrow fly with those who're connecting to anywhere else in the world. Then, New York visitors from all around the country can fill the second plane.
What Heathrow's status as a hub airport means is that a disproportionate number of flights travel to the airport. As a result it has been operating at around 98% capacity for the last 10 years.
So What Does the Expansion Entail?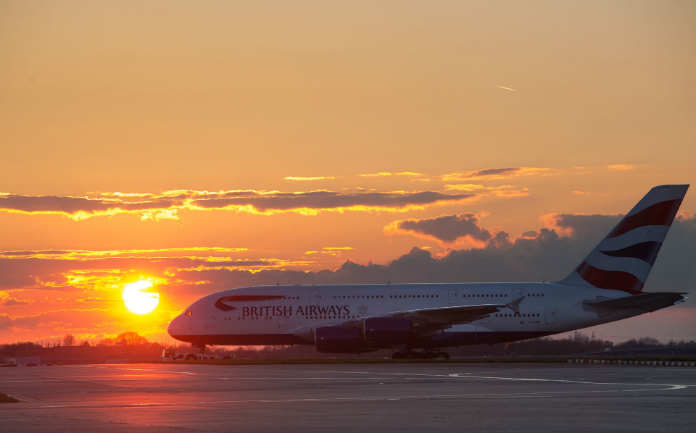 A new runway for either Gatwick or Heathrow has been discussed for many years. However, it wasn't until July 2013 when Heathrow submitted three new proposals to the Airports Commission, an independent commission that was created to review airport capacity in the southeast. If you are flying from Gatwick why not browse our range of Gatwick airport parking providers.
In June 2015, the Airports Commission confirmed its chosen proposal to be a new northwest runway and sixth terminal at Heathrow Airport. The estimated cost was somewhere in the region of £18.6 million. This plan was approved by the UK Government in October 2016.
Sounds Good! So Are There Any Other Benefits of the Third Runway?
The main driver behind introducing a third runway at Heathrow Airport is the sheer amount of passengers that use it. However there are other benefits as well.
Supporters argue that the third runway will encourage economic growth for the UK. Essentially, it enables us to compete with other cities in Europe in terms of business investment. The Government has estimated that the runway will bring in £5.5 billion over 60 years. Meanwhile the British Chambers of Commerce estimates the figure is closer the £30 billion.
UK jobs will also see a positive effect. Construction is set to provide 60,000 new jobs, and another 8,000 to operate the expanded airport itself.
Plus, it will also alleviate the stress from disruptions caused by a near capacity airport.
Okay, So What About the Negatives?

One of the primary arguments against the expansion is related to pollution. In particular, the increased CO2 emissions that will be caused by additional flights. John Stewart, Chair of HACAN ("A voice for those under Heathrow flightpaths") says that Heathrow would become the biggest emitter of CO2 in the country.
Some claim that the emissions costs will outweigh the economic benefits. Government estimates put the cost of carbon emissions at £13.3 billion over 60 years. This is more than double their economic calculations for the expansion, but far below the British Chambers of Commerce's.
Noise pollution is a concern. Hundreds of thousands of London and Berkshire residents will have to suffer through the increased levels of aircraft noise.
The expansion will also require the demolition of hundreds of homes and buildings, as well disruptions to local transport links.
Heathrow Airport Expansion Timeline