As Heathrow and Gatwick replace their paper flight information strips in order to go digital, it's reported that there will be delays for inbound flights over the coming weeks.
The number of flights allowed to land will be reduced, with average delays of 20 minutes expected across the board.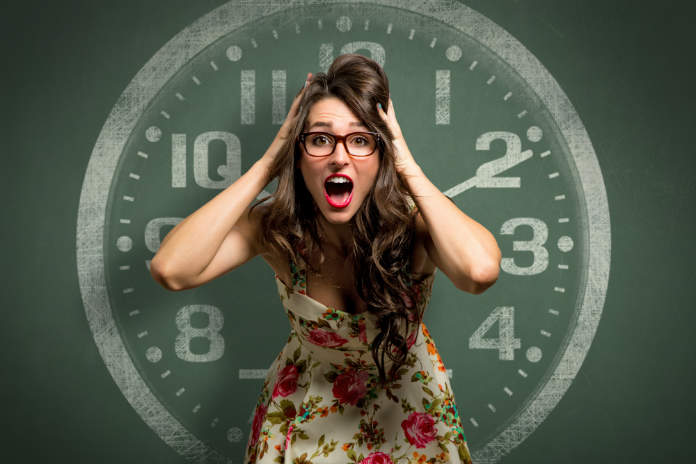 A spokesperson for NATS, the UK's main air traffic controller said: "Travellers could be delayed by around 20 minutes on flights bound for Heathrow and Gatwick.
"There may also be minor delays into Stansted, Luton and London City. It will mainly affect arrivals at the two airports, although some take-offs may also be delayed."
How Will a Delayed Flight Affect My Airport Parking Booking?
With 20 minute delays such as the ones Heathrow and Gatwick over the next few weeks, you'll generally get a grace period where you're covered for a certain amount of time.
However, since we represent more than 300 car parks, each of these grace periods do differ. Some will only give you an hour's grace, while at others you'll get up to six hours!
If you are worried about being overcharged, it's always best to contact us and/or your car park to make them aware of what's going on.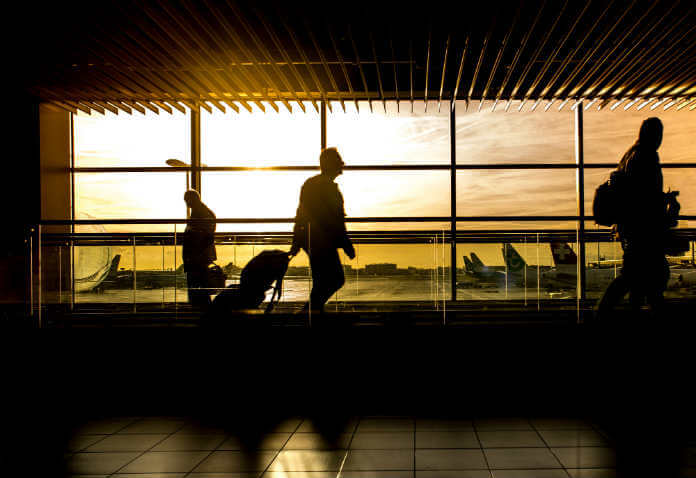 How Does a Cancelled Flight Affect My Airport Parking Booking?
When making your booking through SkyParkSecure.com, it can be a good idea to take out cancellation cover in case anything happens.
Without cancellation cover you're free to amend or cancel your booking up to 72 hours prior to arrival at the car park, however you will have to pay a £10 cancellation charge or a £5 amendment fee each time you amend.
If you have cancellation cover, you're free to cancel or amend your booking up to 24 hours prior to your arrival at no cost. So for a cancellation, you'll receive a full refund for no additional fee.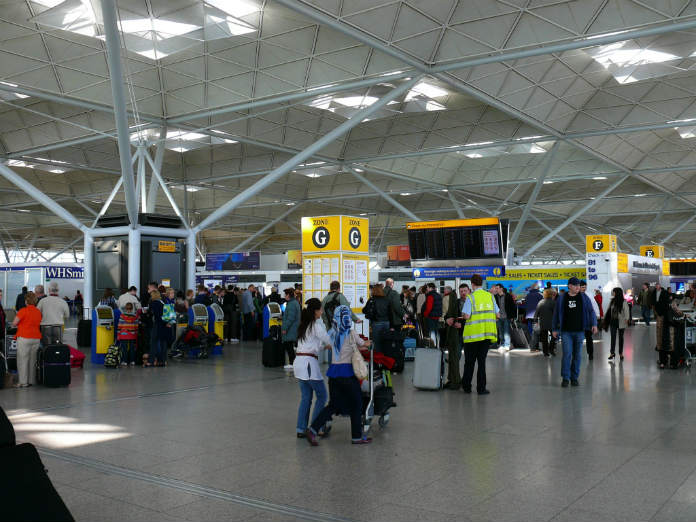 However, what happens if you're within 24 hours of your booking and you need to cancel?
Because we're charged for your booking by the car park within the final 24 hours, we're usually unable to cancel or amend bookings in this timeframe. However, in mitigating circumstances we will always try and liaise with the car park on your behalf to see if there's anything they're able to do for you.
Additionally, with flight cancellations and delays where the car park isn't able to refund or compensate you for your booking, we'd advise that you claim any losses or overlay charges back from the airline which has caused the cancellation or delay. They normally have policies in place which mean you won't be left out of pocket.
Original Article – 28/12/17
This morning we woke up to the news that more than 300 passengers were stranded at Stansted Airport. Heavy snow and ice forced Ryanair and easyJet to cancel around 35 flights, with more still delayed or diverted to other airports.
There were reports of people being offered beds and blankets, while others had to sleep on seats in the arrivals halls. Some passengers were even stuck on planes on the runway.
This is the beautiful view im enjoying at the moment. It's a merry xmas indeed! if you're not flying with #Ryanair . Terrible customer service and no clarity whats going on!! #StanstedAirport #Stansted pic.twitter.com/ybPW5BItnC

— Supriya Sodhi (@supriyasodhi) December 27, 2017
The Met Office issued a severe weather warning for ice across much of the UK between 4pm on Wednesday and 11am today.
Good Morning and Welcome to London Stansted Airport! Please let us know if you require any assistance with your journey today – We're here to help. ✈ pic.twitter.com/auz569ymlb

— Stansted Airport (@STN_Airport) December 28, 2017
A Stansted spokesperson said: "Due to adverse weather conditions today Ryanair and easyJet cancelled a number of flights. There are up to 300 passengers in the terminal waiting to rebook flights.
"Passengers unable to return home are being looked after by Stansted Airport with beds and blankets, and additional help for elderly passengers or those with young children. Free food and drinks have been provided to delayed passengers throughout the day.
"All passengers due to travel are advised to check the status of their flights with their airline before travelling to the airport."
You can check Stansted Airport's status board here.