The Brexit transitional period has now ended and we have officially left the EU with a deal that will influence the future relationship between the two parties.
Are you unsure of what is included in the new deal? Fear not! We have a whole post dedicated to giving you all the information you will need to travel to the EU from 2021 and beyond.
It is important to note that all travel to the Republic of Ireland will remain the same and citizens can continue to travel within the Common Travel Area. This includes the UK, Jersey, Guernsey, Ireland and the Isle of Man.
Do I Need a Visa?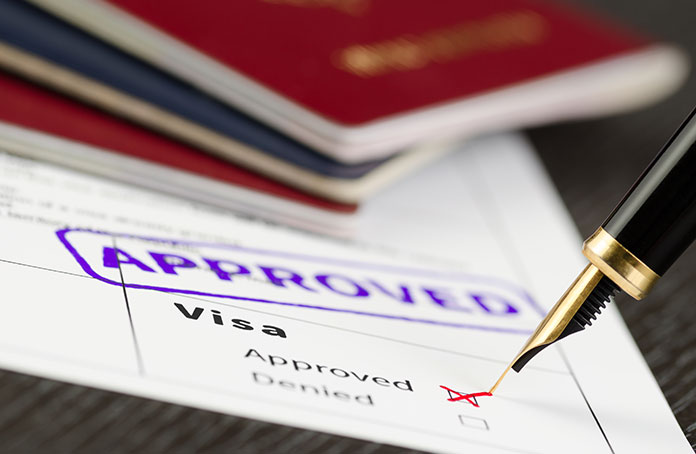 A lot of questions travellers have at the moment is whether we will need visas to visit European countries.
The UK is now phasing out the EHIC card in favour of the GHIC (global health insurance) card.
What's the difference?
The GHIC allows you the use of hospital treatment that locals are entitled to. This means you aren't charged massive fees for a stay in hospital and will pay the same rate as residents. In some cases this may be free, but that depends on the health system of the country you visit.
The EHIC was solely for the purpose of using in the EU, but the GHIC means you can do this worldwide.
It is still advised that you ALWAYS take out comprehensive insurance for your holiday, as the GHIC doesn't include the following things:
Cancellation of holiday
Repatriation
Mountain Rescue and many other things
Please ensure you only use the official NHS website to apply for your GHIC. This is a free service and you shouldn't be paying for your GHIC.
As part of the new deal, travelling as a tourist you will only be allowed to visit the EU for up to 90 days in every 180-day period visa-free. These circumstances will apply more to business travel rather than holiday travel.
Certain countries have different rules with the 90 day allowance; Bulgaria, Croatia, Cyprus and Romania. You can travel to these countries for 90 days, and still have your 90 days allowance for the rest of the EU.
You will need a visa or permit to stay for longer, to work or study, or for business travel.
Not to worry though, if you intend to stay in the EU for longer they will be setting up the ETIAS (European Travel Information and Authorisation System) which will be valid for 3 years after purchase. This is unlinked to Brexit and will cost £6.30 (€7). This is similar to the US visa-waiver scheme. This scheme will be in place from 2022.
What About My Passport?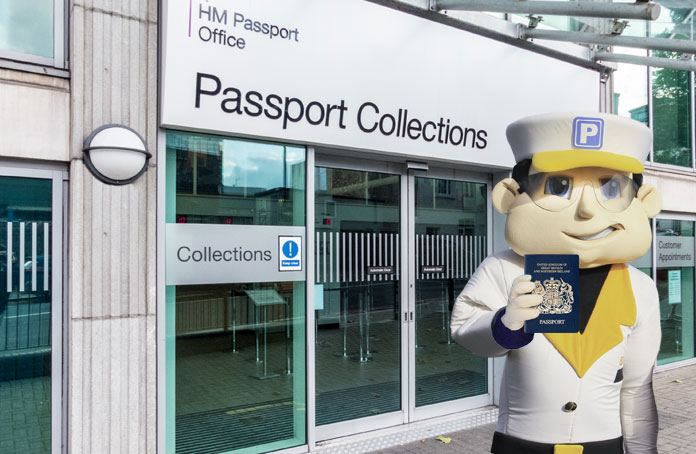 The change in colour that has become mandatory, which is the fancy new blue passport is one of the newest changes, along with the European passport entry changes. You will be required to have a minimum of six months left on your passports whenever you travel; this is for both adult and child passports.
One thing that is catching out customers this year is the European passport entry changes, as some of the rules have been unclear until now. Any remaining time you had left on your old passport before you applied for a new one no longer applies.
This means that if you received your new passport in September 2011, but the expiry wasn't until December 2011, the 3 months would have been added to your new passport.
These extra 3 months are no longer permitted, so in actual fact your passport would expire in September 2021 (on the basis of a 10 year adult passport). Some people renew their passport up to 6 months early, which is why this is catching out a lot of people when booking holidays.
Due to the uncertainty about the change in passport entry for Europe, a lot of customers have reported being turned away at boarding as their passport is now technically out of date.
We now recommend you check your passport way ahead of travel, and apply for a new one as soon as possible if you are going to be hit by the passport expiry issue.
Driving in Europe – Do I Need a Permit?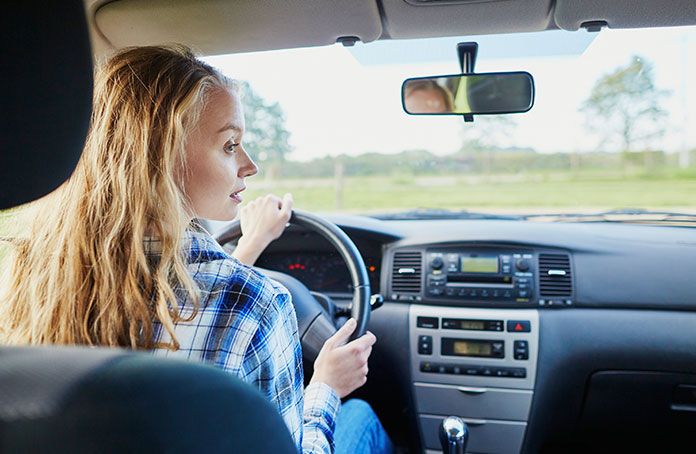 There has been confirmation that for short visits to certain countries, a UK driving licence will be valid for driving abroad, however each EU country will have different laws when it comes to driving.
Depending on the country you are visiting, some countries will require visitors to purchase an IDP (International Driving Permit). You can purchase these from your local post office for £5.50.
If you have a licence that was issues in the Isle of Man, Gibraltar, Jersey or Guernsey, you are an exception to the new rules. This also applies to those who have a paper licence and not a photocard licence.
It is recommended that you check before travel if you fall into the above categories, the easiest way to do this is by contacting the embassy of the country you are visiting.
For the latest information regarding travel abroad, there is a dedicated web page from the .gov website that can help you with any queries.
If you are travelling between EU countries, you MUST make sure that you have a driving permit applicable to that country. One driving permit for France may be different to Spain for example. It is always best practice to prepare and plan ahead.
Do I Need a Green Card?
A green card will also be required for driving within the EU. It is best to contact your insurance company a minimum of 6 weeks prior to your travel. This ensures your car is covered if you are driving in Europe. It is also best to check with your insurance on the type of cover you will receive with them, as it may differ from your UK comprehensive insurance.
Do I Have to Take Another Driving Test?
Specific advice from each country has been compiled into a list by the UK Government, which can best provide up to date information regarding driving abroad and taking another driving test.
Additional Information
Regarding log books, you will have to get a VE103 form to prove you have permission to take a hired or leased vehicle out of the UK. If you own the vehicle, you must carry your V5C log book with you on your journey.
If you are involved in an accident in the country you are travelling to, any claims may need to be brought in through the local language, as the claim will need to be made against the driver responsible of the vehicle and the insurance company within that country.
It is recommended that even if your car has a GB symbol on your licence plate, you should also place a GB sticker on your car.
Queuing at the Airport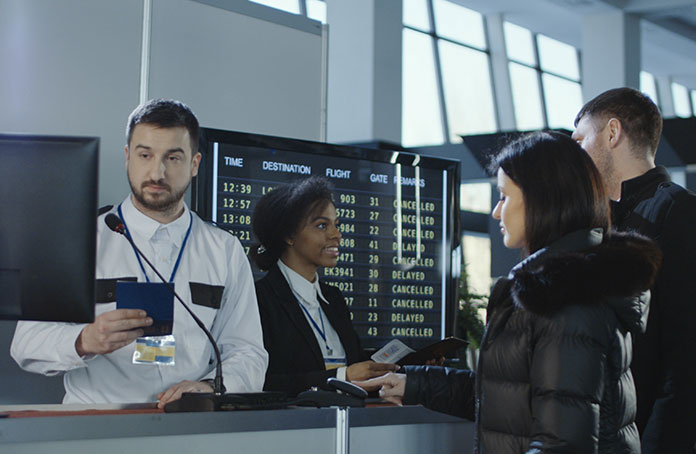 This is a biggie when it comes to travelling to another country.
When I think back to times of travelling to America, the one thing I remember is the huge queues waiting to pass border control.
You will no longer be permitted to use the EU fast-track passport control and it will take longer for you to now cross the border.
You may also be asked to show your return ticket, and prove you have enough money to accommodate your stay.
My Flight Has Been Cancelled, What Will Happen to My Compensation?
It has been confirmed that during and after the transition all passenger consumer rights will not change, and you will be entitled to compensation for cancellations and flight delays.
However, some travel insurance policies will only cover certain types of disruption, so checking their terms and conditions is a must before you make a purchase.
My Pet Is Travelling With Me, What Do I Do?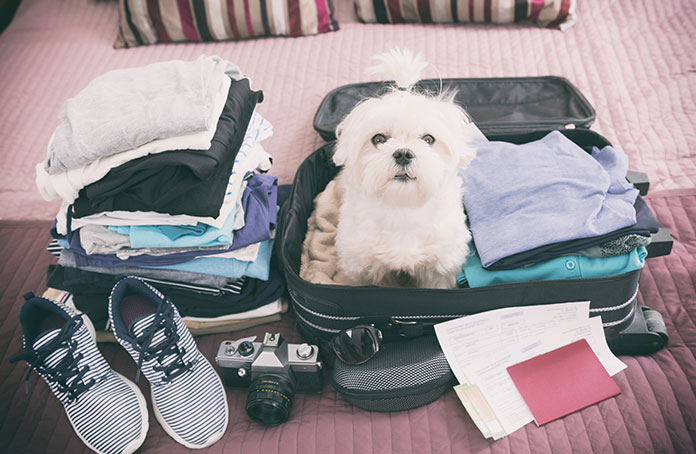 Unfortunately, pet passports will no longer be valid for travel into the EU from January 2021.
This means that pet owners are in for a lengthy process if you are taking pets abroad. They will instead need an AHC (animal health certificate). This is inclusive of travel to Northern Ireland.
The AHC will be valid for 4 months and will be issued by a veterinary surgeon and should be obtained no more than 10 days before travel.
Pets must be fully vaccinated and microchipped with an additional rabies vaccination. There must also be a vaccination for a type of tapeworm – Echinococcus multilocularis. This is specifically for entry into Malta, Northern Ireland, Norway and Finland.
Mobile Roaming Charges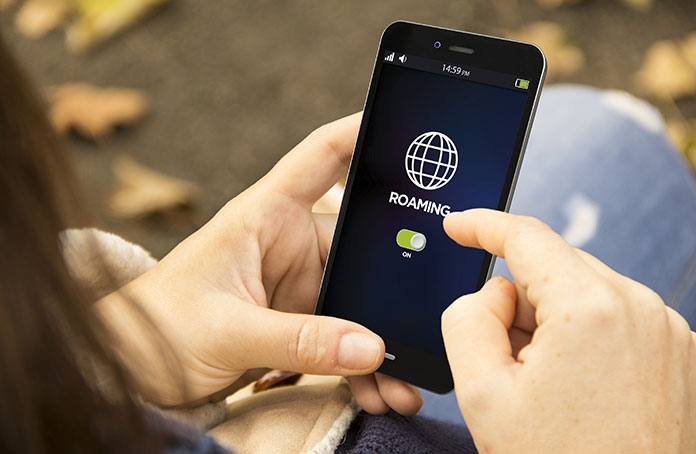 This is also another hot topic regarding travelling to the EU after Brexit.
The government has passed laws that will protect customers. These include:
A warning to alert customers that they have reached 80% of their 100% data allowance
An opt-in to use more than the £45 a month cap on mobile data abroad
Free roaming guarantees will end on the 1st January 2021 for the EU, Iceland, Lichtenstein and Norway.
Your mobile provider should be able to assist you with any further queries about using your mobile data abroad.
I Don't Want to Fly to the EU, Can I Use the Ferry or Eurostar Instead?
UK law has incorporated the EU regulations for rail, ferry, bus and coach passengers prior to Brexit, and so using these means of travel will have no changes made to them once the transitional period is over.
What About Duty Free Purchases?
Sales on goods such as electronics and clothing will no longer be tax-free.
You can however, take advantage of duty free shopping from January 2021. This is if you are travelling from England, Scotland or Wales. There will also be an increase on tobacco and alcohol limits.