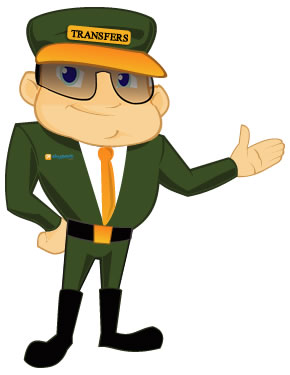 Continuing our theme of having a little look at all the exciting new products that we're offering our much loved customers, may I introduce you to the idea of worldwide transfers.
There's more and more to think of when booking your holiday and we're trying our best to make it easy for you to book everything in one place, may be even coming up with something that you hadn't thought of.
You've got the flights, hotel, car hire, airport parking and insurance all sorted from the SkyParkSecure Travel Shop.
A little question – how are you getting from your destination airport to your hotel or villa? You may be hiring in a car and so may I recommend you have a look at our comprehensive car hire options?
If you're not, and you're not on a package holiday where the transfer is included, there is a brilliant option.
We now offer you full airport transfer services across the globe in over 70 countries, operating through over 450 gateways and because you'll be booking with SkyPark you'll be completely assured of a simple, straight-forward booking process and a seriously reliable service.
Check out the options that we offer – prices start at just £3 per person depending on your destination.