Organising a family holiday can be tough, and choosing a destination that suits all the family's needs is the hardest part.
This is why you often see people travelling to the same old boring destinations year in, year out.
So where should you go to inject some fresh excitement into your family holiday?
Read on to find out our top recommendations for the best off the beaten track family holiday destinations!
NAMIBIA SAFARI
Namibia is a huge country with plenty of wide, open spaces, so why not include it on your family holiday list?
You'll be able to explore and travel freely, although it's essential you consult a good guidebook first and take expert advice in order to keep everyone safe.
What to do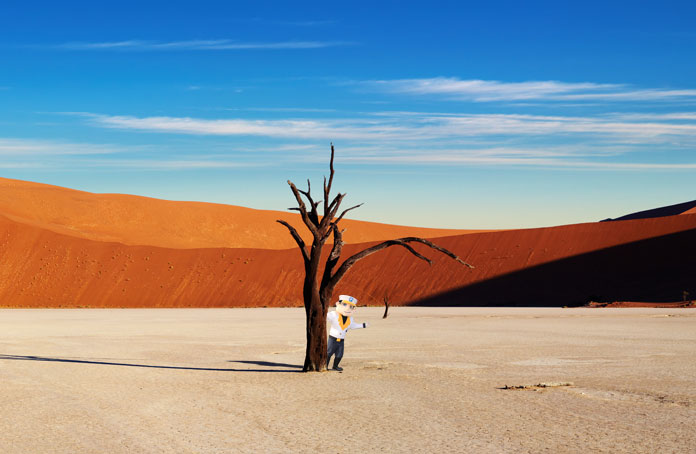 Namibia boasts Africa's highest sand dunes, the Namib desert and the distinctive Skeleton Coast. Pay a visit to a cheetah sanctuary, or watch turtles and dolphins from a catamaran in Walvis Bay.
Self-drive safaris are a popular activity, and many are relatively safe for children, with lodges in areas that pose a low risk in regards to visiting game. Importantly for parents, the country also has a low risk of malaria.
Younger children may find it tedious to spend hours in a car, so fit in some time at the coast to please them.
Don't expect blue seas backed by palm trees waving in the wind, but children will love exploring the remains of shipwrecks along the empty stretches of land, and will be thrilled by the large colonies of seals that live by the Atlantic ocean.
Where to stay
Lodges have big gardens and adjoining bedrooms, making it easy to maintain contact, and to keep an eye on little ones – reassuring for them too. They offer flexibility in an informal setting, allowing the children to run around and let off steam. Ndhovu Sarafi Lodge is typical with its river views and frequent animal visitors. Or opt for a small and friendly guest farm, such as the working farm Terra Rouge in the Kalahari.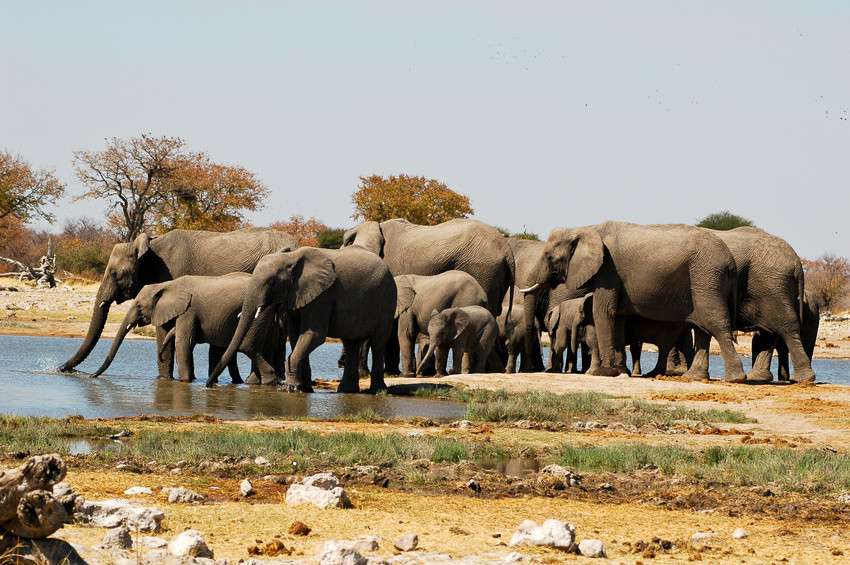 Campsites are also popular, but be aware that temperatures can drop at night, especially in the winter months. Okaukuejo in Etosha National Park, which provides both camping and lodges, has floodlit watering holes, and you can't get better nocturnal entertainment than that.
You might prefer the comfort and privacy of villas and houses for your exclusive use. Watch the African sunrise in all its glorious colours from the deck of your villa at Chobe Water Villas, or look out over the jungle from a good-quality room or house at Susuwe Island Lodge

Where to eat
You can eat at all these sites, of course, but why not go local for a change? It's not hard to find a family-friendly choice. The Village Café in Swakopmund serves up delicious cakes, breakfasts and gluten-free options, which can all be enjoyed in a pleasant garden. You can't go wrong with pizzas for children, and the Sardinia Blue Olive in Windhoek serves European cuisine, especially Italian, so it's good for vegetarians too.
DISCOVER ITALY'S EMILIA-ROMAGNA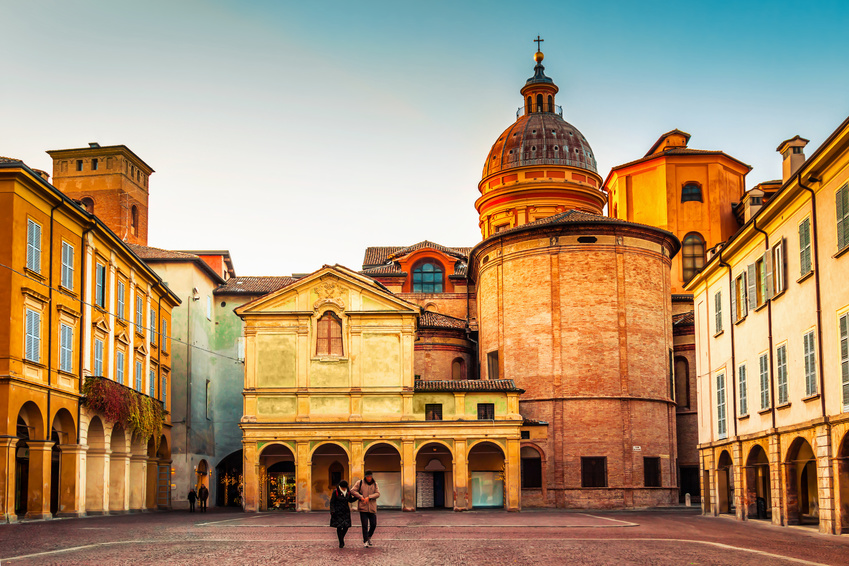 Emilia-Romagna can provide a bit of everything, reaching from the Po Delta in the north to the Apennines in the south and west, with the glittering Adriatic on the eastern side. It's split by the railway and autostrada (motorway) that run the length of the country. That, coupled with the flatness of some of the terrain, means that many people just pass through. The ground, however, is very fertile and this is a region where you will eat well. And although gems such as Venice, a bit further north in the Veneto, can hardly be described as off the beaten track, many of the other islands in the lagoon are ignored by tourists, despite an extensive public boat service.
What to do
The northern section of Emilia-Romagna is rich in wildlife, and the rest of the region is full of interesting small historic towns that, on the whole, won't be overrun with outsiders. The stunning Byzantine mosaics of Ravenna's churches may be an exception, but are still a must-see, with the less-frequented Sant'Apollinare in Classe only 3 miles to the south. Bologna, with its beautiful architecture, makes a good base with excellent transport links. It does get busy, but the museums and galleries are much less crowded that those in bigger cities.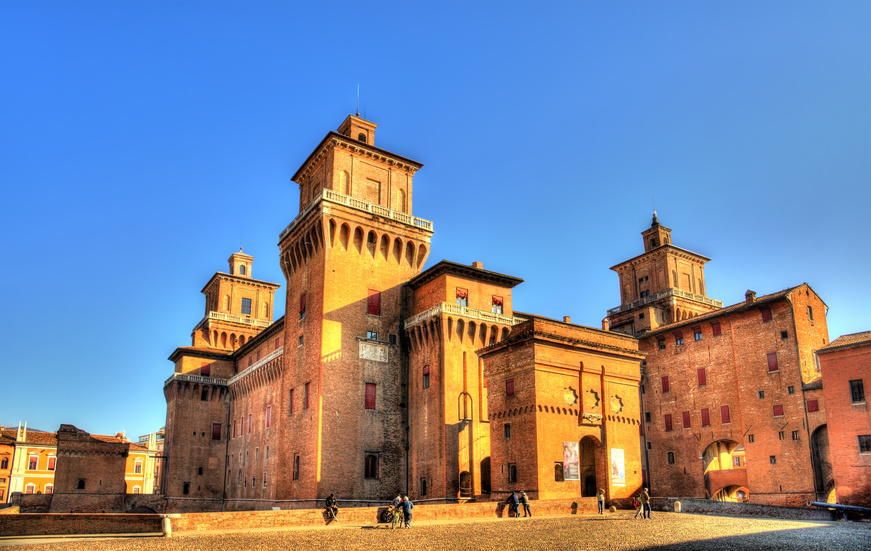 Children always enjoy a good castle, and the one at Ferrara contains a tower built in 1385. Exercise young legs on the five miles of city wall that still exist. It will also allow adults to note the development of the defences, from medieval earthworks to decorative additions in the seventeenth century, when the city was owned by the papal states.
Further north but south of the Po Delta, you'll find the Valli di Comacchio, which was once a group of marshy valleys frequented by the hunting Dukes of Ferrara. Since drainage in the 1950s, much of it has become a nature reserve rich with bird species, best viewed in one of the boats available for hire from several localities. The town of Comacchio itself, at the sea end of the waters, was once isolated by lagoons and marshes. Now bridges connect its thirteen islands, which are surrounded by canals. Families will appreciate the novelty of walking round this unusual place, not surprisingly nicknamed Little Venice, and can swim or pedal-boat on the lake. There also is a Festival of Eels every autumn.
Unfortunately the Adriatic coast has been heavily developed, although it's mainly patronised by Italian holidaymakers. There are some public beaches as well as the usual fee-charging ones, however – head for these (reluctantly) if the family rebels and demands modern facilities and beach entertainment. There are also some theme parks around the area. Rimini is an important regional centre as well as a resort, and is home to some interesting Roman remains. Federico Fellini was born here, and fans can visit a little museum before paying their respects at the tombs of the film director and his actress wife Giuletta Masina.
Where to stay
A popular Italian option is Agriturismo, where guests stay on a working farm. It's informative and involving for children, and offers a more relaxed set up – although this doesn't necessarily mean basic at all. If you have no car, you might prefer a hotel or apartment, but most accommodation is family-friendly so you'll have plenty of choice.
The small B&B Bologna Nel Cuore is centrally situated in Bologna, and there are also apartments available. The 3-star Hotel Touring is also in the historic centre, with views over the city from the top floor.
Birdwatchers in the Po Delta will find the perfect B&B and a tasty breakfast at Al Ponticello in Comacchio. Also in the vincinity is the 3-star Hotel Club Spiaggia, with a rubber-bottomed swimming pool and other play areas, making it ideally suited to families.
Where to eat
Italians love children, and families eat out together both during the day and late into the evenings. As this country's cuisine will be familiar to them, your children are bound to find something they like, and vegetarians will have no problems here either.
Bologna is known as the gastronomic capital of Italy, with shop windows full of multi-coloured pasta, so you will have no trouble finding somewhere. Pizzartist is popular with locals – always a good sign – but be sure to catch the eye of the servers, or you will miss out on delicious and ridiculously cheap pizzas. Or try Il Veliero, still in Bologna, for large portions of more varied food. In Comacchio, choose Ostaria Trattoria La Barcaccia for traditional fare, or Buonidea for seafood. And don't forget to sample the ice cream! Gelaterias often serve home-made delicacies, and are everywhere.
A ROAD TRIP THROUGH NEW ZEALAND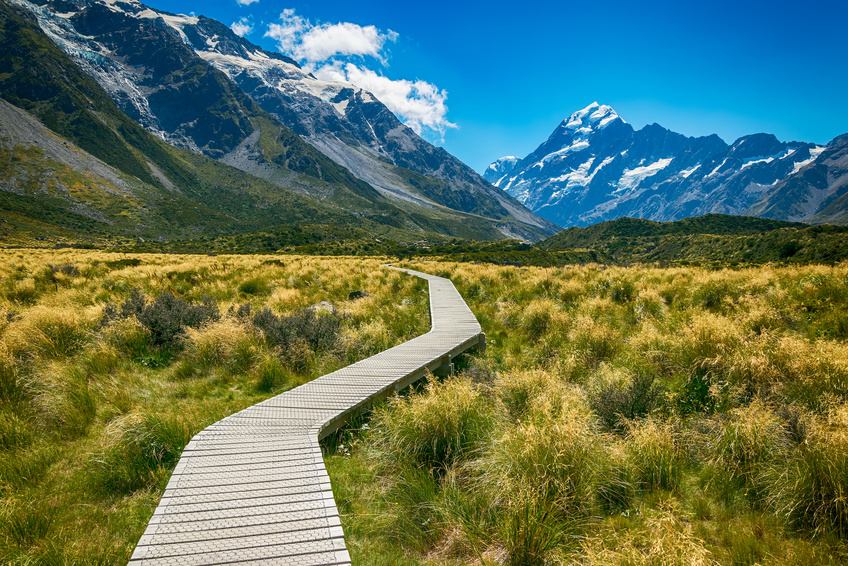 A long drive could once more hit the problem of boredom for your offspring, but road trips can make ideal off the beaten track family holiday destinations. They give you the flexibility to cover as much or as little distance as you wish, and the freedom to stop whenever you like (or when the family insists!).
What to do
New Zealand's compact size makes it easy to find an itinerary that suits you. To aid the process, there are themed highways with dedicated brown signs that will lead you past awe-inspiring landscapes, but will also invite you to stop at appropriate spots.
If you arrive in Auckland, the world's largest Polynesian city, take some time to look around before taking the North Island's Pacific Coast Highway. Dig your own spa pool at low tide on Hot Water Beach near Cathedral Cove, or walk along the white sands of the Bay of Plenty, before trying a spot of white water rafting and paragliding. Board a boat (or helicopter!) for atmospheric White Island to see the country's only active marine volcano, complete with steaming vents, colour changing crater lakes, and an abandoned sulphur mine. Or follow the Thermal Explorer Highway for volcanoes, geysers, mud pools and caves. Ageing and aspiring hippies should hit Surf Highway 45, which lives up to its name.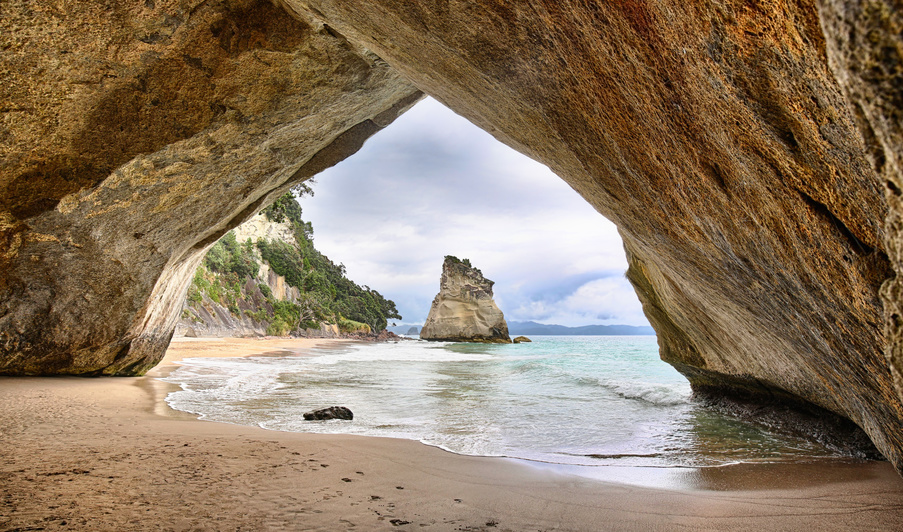 Explore inland on the Inland Scenic Route 72 to see where the Canterbury Plains reach the Southern Alps. There are plenty of outdoor activities for the kids here. Or take the Great Alpine Highway for a trip through delightful towns and breathtaking scenery, and be transported from one side of the South Island to the other.
To learn more about the indigenous Maori, visit Te Puia in Rotorua on the North Island. The custom of guiding in the Whakarewarewa geothermal valley goes back a long way, and in addition to access to the Pohutu geyser, you'll be able to take in the National Schools of Wood Carving and Weaving, cultural performances, native bush, mud pools and kiwi.
Where to stay
Accommodation ranges from camping to luxury, taking in farmstays, Air BNB, budget hotels and guest houses in between. Take in lovely lakeside views and sunsets at the Gables Lakefront Motel, or be close to local restaurants at Quest Rotorua Central, both on the North Island. On the South Island, make use of the pool, and visit nearby vineyards and breweries, when you stay at the Equestrian Lodge Motel in Motueka. Private patios in well kept gardens await at the Hamner Apartments near Christchurch. While you're there, take a tour of New Zealand's second-largest city and its stunning Botanic Gardens.
Where to eat
Aukland's Federal Delicatessen will welcome your family with a Kid's Menu, while The Store dishes up great breakfasts. In Rotorua, enjoy a delicious lunch at the Ciabatta Café and Bakery, or be on to a sure winner at the inappropriately-named Pizzeria Imperfetto. New Plymouth's Pakaren also serves excellent pizza with gluten-free options, and is introducing a wider menu.
Over on the South Island, eat healthily in Christchurch at Home, which also caters for vegans, vegetarians, allergies and intolerances. Alternatively visit the Hello Sunday Café on any day of the week for good lunches and memorable coffee.
EMBRACE NATURE IN MALLORCA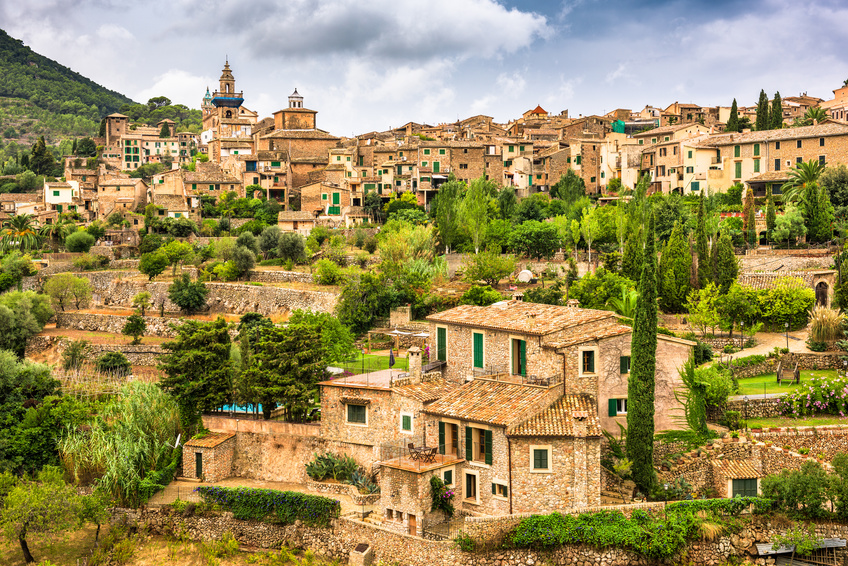 The Mallorcan authorities very wisely limited development on this Balearic island, leaving the rest of the very pretty coastline, together with the interior, for those who prefer something quieter. The reserves are rich in wildlife, and ready for families who want to explore.
What to do
Before you leave the capital of Palma de Mallorca, do some sightseeing. Its impressive cathedral has an altar piece by Gaudí and a short distance away, a mural by Miró gleams in a small park. Green-tiled art nouveau houses shine in the sunlight, while the Arab baths remind visitors of past invasions.
Seventeen kilometres south of Palma, the natural adventure playground of La Reserva sits close to Puigpunyent, clinging to the slopes of Puig de Galatzo. Three kilometres of paths snake in front of mountains and waterfalls, with boards along the way to educate walkers on biodiversity, and on local industries like olive cultivation and charcoal burning.
Older children and adults can fly on zip wires through the tree tops, supported by qualified instructors. In the afternoons, falconers and their birds will delight and inform you. Rest at the halfway picnic site where staff will bring anything you need, or you may prefer to eat at the nearby restaurant.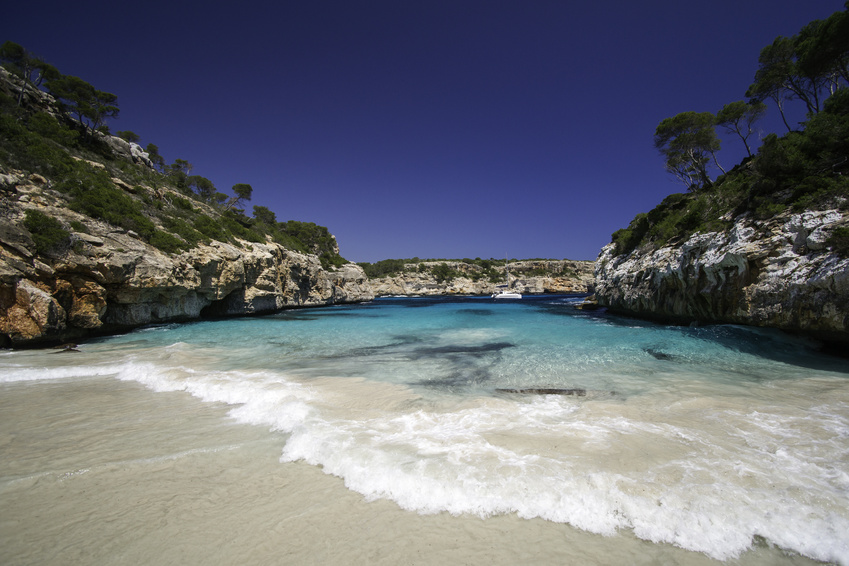 Mallorca is an island so it would be a shame to neglect the unspoilt parts of the coast. At Mondragó Natural Park in the south east, its Ses Fonts de n'Alis wetlands are a favourite with migrating birds. Rugged cliffs, fine sand, dunes and rocky coves are backed by pines. Its clear shallow waters are safe for young bathers, and provide the right conditions for a trip on a glass-bottomed boat or for snorkelling.
Where to stay
Accommodation on this holiday island is plentiful, whether you want self-catering or a hotel. Palma's long-established Costa Azul is good value in a pretty location overlooking the harbour. Still in the capital, the Hotel Born is described by one guest as a hidden gem. Further afield, the family-run Hostal Mondrago has balconies to some rooms and sits on the beach, while the more up-market Iberostar Club Cala Barca not far away includes an all-inclusive tariff, which can cut back on expense for a family.
Where to eat
Palma has a wide choice of eateries. The Marsim Bistrobarante serves gluten-free fare and an imaginative selection of burgers, while at the cheaply-priced 500 Degrees pizzeria you can see your meal lifted from the pizza oven. Near Mondrago, the Cala D'ice sells ice cream to die for, and La Bodega dishes up great tapas and other Spanish dishes.
DON'T FORGET THE BRITISH COUNTRYSIDE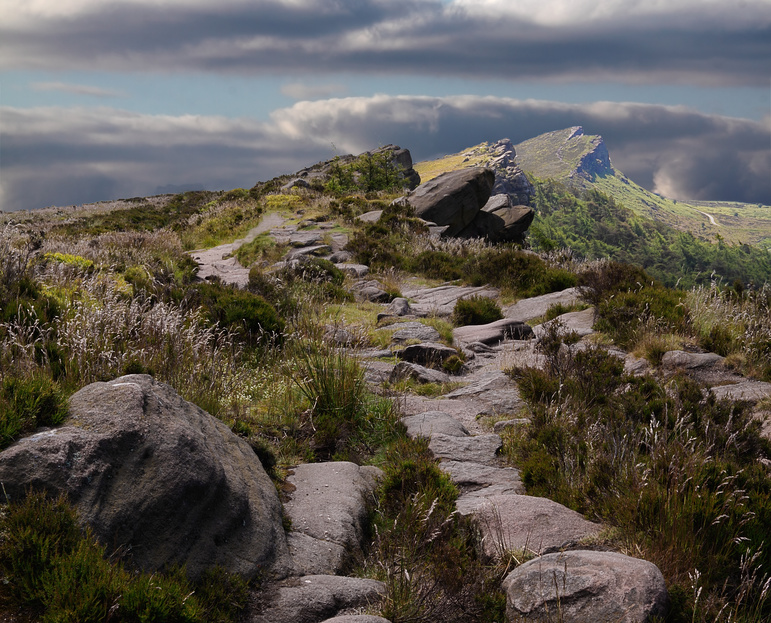 The UK is rich in beautiful and varied landscapes in between pretty villages, historic towns and vibrant cities, giving holidaymakers a bit of everything. The middle of England is no exception, but the Staffordshire Moorlands is an area less well known for off the beaten track family holiday destinations.
What to do
There is plenty to do in and around the Moorlands, with its close proximity to the Peak District National Park and the city of Stoke-on-Trent with its working potbanks or potteries, factory shops, museums and parks. The children will enjoy getting up close to Barbary macaques and their young in Monkey Forest, next to the Capability Brown-designed Trentham Gardens and its retail village of shops and cafés.
The Staffs Moorlands District Council has maps for walks covering the 108 miles of moors, or the Tourist Information Centre in Leek can give advice on walking, cycling, canal walks and public transport. The isolated village of Mow Cop (mow rhymes with cow) sits on a steep slope of the same name. Once a centre for quarrying and coal mining, it's also famous as the birthplace of Primitive Methodism, with open-air prayer meetings being held here in 1800. Thanks to the folly of a ruined castle at its summit, Mow Cop is a landmark for miles around.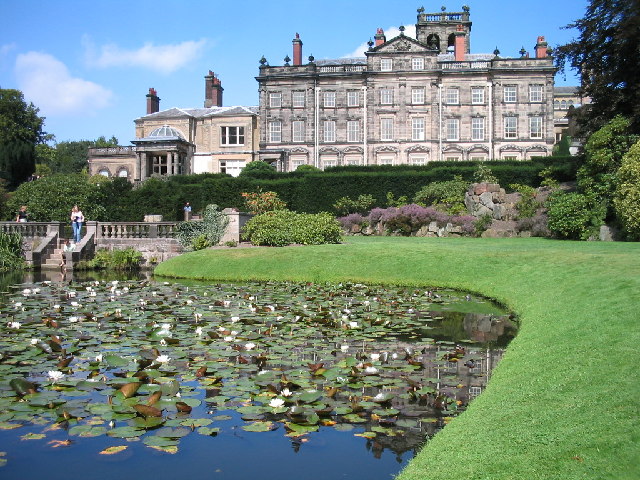 Go back in time on the Churnet Valley Railway or Rudyard Lake Steam Railway. Rudyard Kipling was named after this lake where his parents first met. Explore the fascinating Biddulph Grange Gardens, designed in Victorian times but now owned and maintained by the National Trust, which is at present restoring the Geological Gallery and its wall of fossils. Each garden section is themed around a different country or culture, with the red and gold Chinese garden being truly amazing.
Where to stay
The lively market town of Leek, with its independent shops and Saturday second-hand stalls, has a centrally-situated Premier Inn. Other hotels and guest houses around Leek include Cheddleton's Prospect House, Moorland View Farmhouse in Winkhill, and the Rudyard Hotel. The Leek Camping Barns on Padwick Farm, Lowe Hill, provide everything except sleeping bags, and are an economical alternative for families. Hikers might prefer to plump instead for a cottage at the Roaches Tea Rooms (see below). Further afield, there are several Travelodges, a Premier Inn and a variety of accommodation around the six towns of the Potteries (including a hotel that incorporates Josiah Wedgwood's former home, Etruria Hall), and in the bustling market town of Newcastle-under-Lyme.
Where to eat
Leek boasts some cosy traditional pubs, such as The White Lion, the Green Dragon and The Cock Inn, run by Joules' Brewery from nearby Stone. Grab a tasty lunch at Pronto, or indulge a love of Italian cooking at Primo Piano or Napoli. At the end of a hectic day, The Victoriana Tearooms and Gift Emporium will recharge family batteries, although you may need to book ahead. If you're out walking, stop off at the Roaches Tea Rooms and Restaurant. Travel a little further for a wide variety of chain restaurants and some independents in North Staffordshire.