As more Brexit news breaks every day, the pound continues to drop against many currencies around the world and more and more articles are appearing about how best to prepare for travel after Brexit as well as choosing the best destinations.
There is a new tool available on the .gov website which you can use to check what you should be doing before travelling. This includes a passport checker, pet preparation and what to do if you are driving in Europe. You can find this tool here. Simply follow the steps and the tool can tell you what you should be preparing for your trip.
It's understandable that many people are still worried they're going to be losing out when they go abroad after Brexit, so we asked Philip Garlick from travel money specialists H&T to outline some of the best options for your next holiday.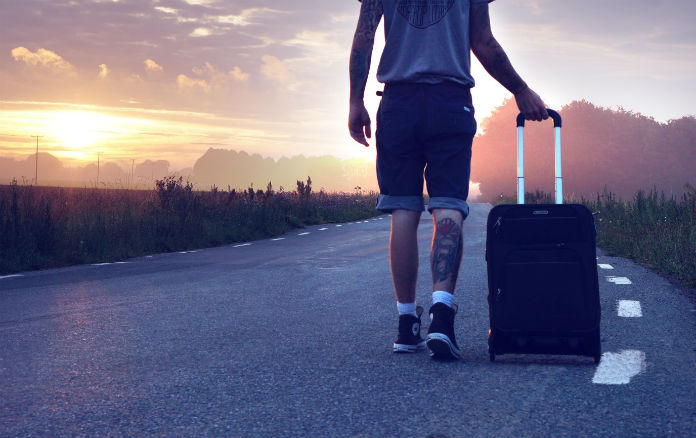 Thinking of going abroad after Brexit? You may find that your money doesn't stretch as far it used to before.
The British pound is currently performing poorly against some major currencies, including the euro and the US dollar, meaning that your cash might not buy you as much travel money as it would have a few years ago.
And, even when the pound has shown signs of strengthening, it has a habit of sliding back down soon after, making it tough to judge when exactly is the best time to purchase foreign currency.
However there are still quite a few destinations that offer good value for British holidaymakers. Thanks to factors like lower costs and other currencies performing poorly, there is a good selection of attractive destinations to consider.
I've picked out five that offer a great mix of value, culture, and fun for your time away in 2019.
1) Portugal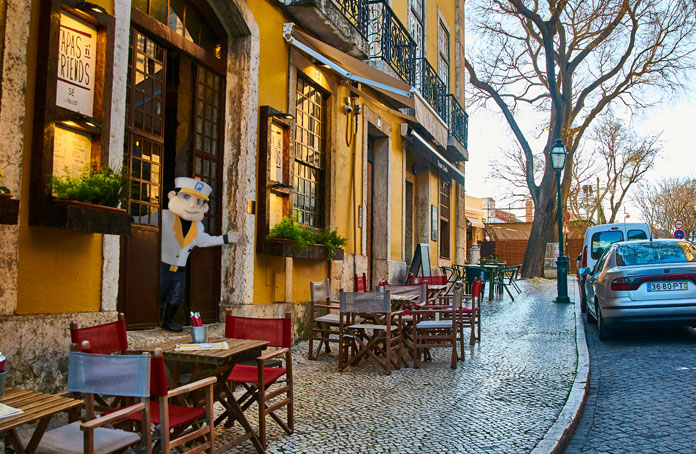 Over the past few years Portugal has offered excellent value for British tourists, thanks to its efforts to cut prices so that it can compete with its Iberian neighbour Spain.
This still holds true, and the country remains one of the most economical destinations in the Eurozone, with typical living costs around 21% lower when compared with the UK, according to figures from Numbeo.
The country has much to offer both sun worshippers and culture hounds. The gorgeous beaches and coastline of the Algarve can rival anything that Spain has to offer, and its cities are bursting with restaurants, art galleries, and other attractions to explore.
2) Croatia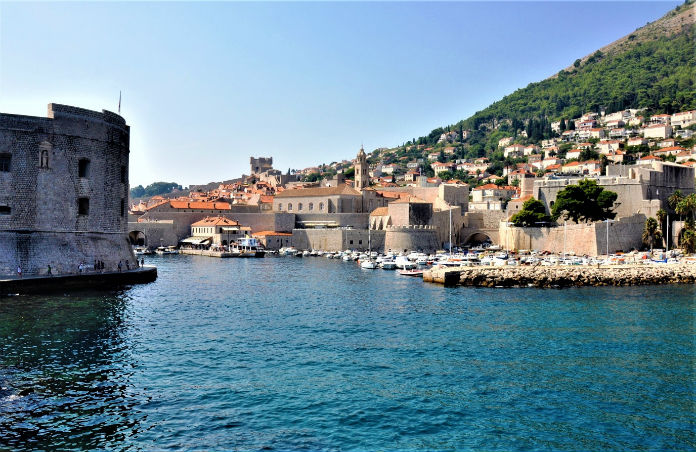 For those looking for somewhere that has that Mediterranean charm but without the volume of tourists you'd find on the Costa del Sol, Croatia is a great choice.
Both Dubrovnik and Split are situated on the Adriatic coast and have a wealth of beach resorts to choose from, as well as some stellar cultural highlights.
Dubrovnik, in particular, is famous for its beautiful old town that has been the star of many films and TV series, including Game of Thrones (find out how to visit Westeros on this very blog).
In terms of affordability, Croatia is much cheaper than the UK — about 21% cheaper to be precise (Numbeo). The country uses its own currency, the kuna, that is pegged to the euro rate, so the pound hasn't really gained any strength recently, but the lower daily costs still keep the price down.
3) Romania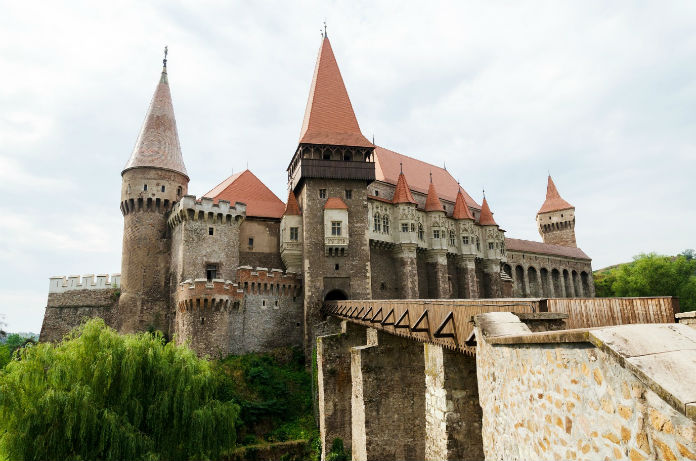 If you're looking for the ultimate affordable holiday destination in Europe, Romania should be at the top of your list.
While the country is a paradise for those looking for a healthy dose of culture, with plenty of spooky castles and romantic cobbled streets to explore, there are also many beach options on its Black Sea coast.
In addition, nature lovers will get a kick out of exploring the dramatic scenery outside of the cities, with the Transylvanian Carpathians a particular highlight.
Romania is very affordable as a holiday destination, and has some of the lowest average flight prices from the UK, according to Skyscanner.
What's more, it's possible to eat and drink well when you get there, with costs typically remaining below £10 a day, even in the capital Bratislava. The incredibly low living and flight costs make this country a place where your pounds will go very far.
4) Morocco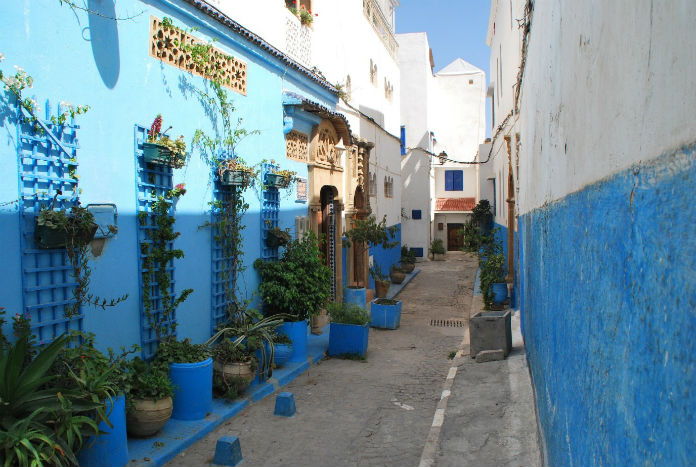 Want to travel somewhere a little more exotic than Europe, but don't want to deal with the long-haul flight times? Then you should consider a holiday in Morocco, which is only a short 4-hour flight away.
There, you'll find bustling cities and towns full of spice and sensuality, as well as the option to trek out to the desert on camelback if you're feeling adventurous. Plus, if you want to relax, you can head to the north coast city of Rabat, which has a beautiful beach to enjoy.
As well as being fairly short, flights from the UK to Morocco are quite affordable — many European budget airlines now fly direct to some cities.
And, both living costs and accommodation are very cheap, so you won't find yourself having to budget a huge amount for your trip.
5) Thailand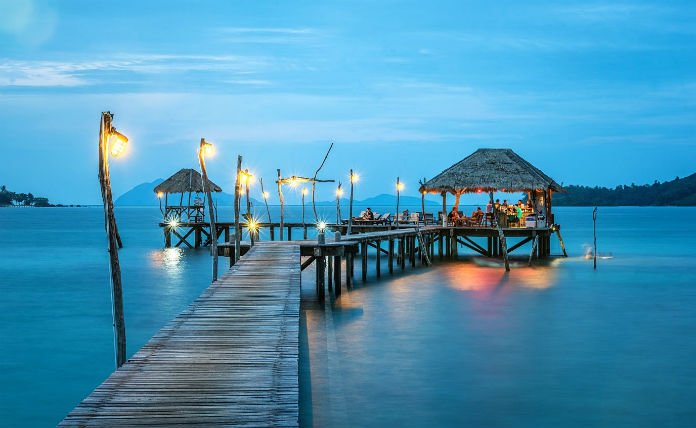 Though Thailand is very popular with British holidaymakers and backpackers, it has still retained its affordability, making it one of the best long-haul destinations you can travel to on a budget.
Though the exchange rate from pounds to bhat isn't what it was before Brexit, the cheaper costs of living and accommodation continue to offer value to travellers.
For instance, you can keep food expenses low by eating from Thailand's world-famous street food stalls, which is an adventure in itself.
Whether you want to spend hours wandering through peaceful temples, navigating the manic streets of Bangkok, or browsing undersea wonders scuba diving, you'll find all your holiday needs covered by this incredibly diverse nation.
Consider the five destinations here for your upcoming holidays and you're sure to get maximum value for your British pounds. All that's left is to get booked up and start your countdown to departure.