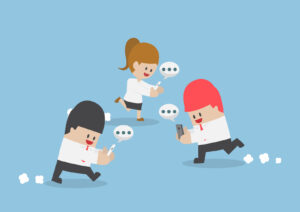 British holidaymakers heading abroad this summer will spend four hours per day Pokemon hunting, compared with just three hours spent sunbathing, while 55% will choose their next destination because it's a Pokemon hotspot.
Real-life landmarks are often important virtual locations in the game, which attracts players to visit them. So Smart tourism organisations have caught on quickly and have been embracing their new-found crowd-pulling power. New Pokemon Go-friendly walking routes have been published by tourism boards around the world and cities such as Boston, Brisbane, Manchester, London and Doncaster have announced special Pokemon Picnic events.
Recent research, based on a survey of 500 British "millenials", also found that when it comes to choose a hotel, millennials care more about free Wi-Fi to play Pokemon Go (64%) than about a free breakfast (37%) while 15% even admitted they'd choose one hotel over another because one was a Pokestop and 23% said they would choose a hotel just because it offered free lures.
So when it comes to Pokemon hunting locations where should Pokemon Go fans visit:
Circular Quay, Sydney, Australia
There are Pokémon popping up all over the place in Circular Quay, especially when thousands of Sydneysiders descend on the waterfront to join an unauthorised Pokémon Go Walk. Thousands turned up to spend the day playing the game together, with the Opera House 'gym' (gyms are spots where you can train or fight your Pokémon) a big drawcard. There's plenty of other spots scattered around The Rocks and the Quay.
Metropolitan Museum of Art, New York, United States
Old meets new at this famous New York City landmark and we're not even talking about the thousands of artefacts inside. Here you'll find "Zubats" flying around ancient Roman sculptures, encyclopaedic collections as well as antique weapons and armour from all around the world.
Big Ben or Savoy Hotel, London, United Kingdom
Is Big Ben a Pokémon gym? You betcha and that's not the only place. For a city littered with well-known historic buildings and monuments, almost every street corner is littered with Poke Stops. Another cool Poke Stop includes the Savoy Hotel. Once you're here, you won't need to go far to collect Poke Balls.
Central Park, New York, United States
A popular tourist spot at the best of times, now expect the leafy footpaths of Central Park to be crowded with locals and visitors alike. Now you will see Pokémon Gyms, lures and plenty of Pidgey's flying around (in the game that is).
State Library of Victoria, Melbourne, Australia
Pink petals are falling all over the place in the city — it's not actual leaves falling, it's just an abundance of Pokémon. Sightseeing and Pokémon Go can be an exhausting combination so take some time out and join the other players sitting on the library steps training up their Pokémon. Don't forget to head inside to see real treasures like Ned Kelly's armour and death mask.
The Colosseum, Rome, Italy
When in Rome you will not only spot the massive stone amphitheatre known as The Colosseum, but also Pikachu, Squirtle and Oddish. The city of Rome is crawling with Pokémon as both the young and old of Rome have given into the craze. Visiting the Colosseum, you will be able to capture yourself Espeon, Umbreon and Makuhita just to name a few.
Disneyland, Anaheim, California, United States
The most magical place on Earth is practically a Pokémon breeding ground. From Bugs Land to the Big Thunder Mountain Railroad, there are lots of lures (to attract Pokémon) all over the place. Elite players will make a beeline to the Sleeping Beauty Castle which is now a top tier gym.