If you're anything like me, you're counting down to your holiday from the minute you book it.
So the last thing you want when you actually get to the airport is to realise you've forgotten something!
So I'm sharing my personal 9-step guide to preparing for your next trip.
If you have any tips or tricks, be sure to leave a comment at the end of the article!
1) Work Out Your Travel Outfit in Advance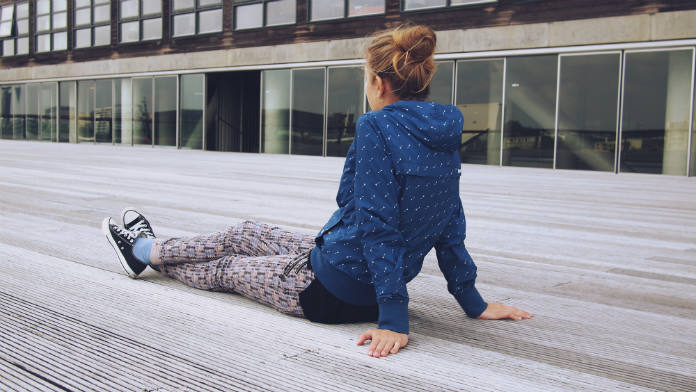 Comfort is key when it comes to your travel clothes.
Several lightweight loose layers work well, and if you're going somewhere hot, make sure the bottom layer is appropriate for the climate you're travelling to — short sleeves, loose and light coloured.
If you've travelled in trousers, then you might want to keep a pair of shorts or a skirt that you can change into in your carry-on bag.
Due to COVID-19 still being a prominent issue when it comes to travel, please ensure you take an appropriate face covering for your flight. We recommend checking with your airline about which masks are approved, as some will only allow boarding with surgical face masks.
2) Check, Check and Double Check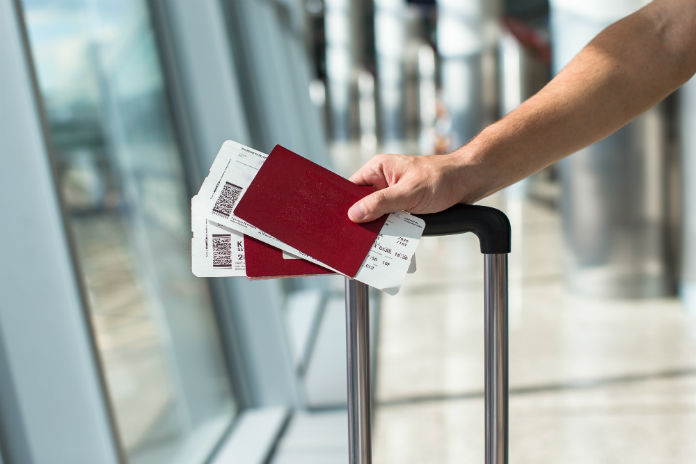 A lot can be said for checking you have everything you need before you leave home. It's easy to walk out of your house or hotel and think you've got everything but having even a simple checklist in your head helps.
The main essentials have to be your passport, check-in details or boarding card, directions to the car park and any other information you need such as hotels or contact numbers for onward travel.
If you want to be super organised, then you can get a handy organiser where you can store all your documentation ready to go.
It is also a requirement to carry a COVID-19 proof negative test document or vaccination proof to the airport.
Specific countries will require these documents to allow you to board. Most airports will have rapid testing available too, but it is recommended you get tested between 24-48 hours prior to your flight. Make sure to add this document to your organiser!
3) Weigh Your Luggage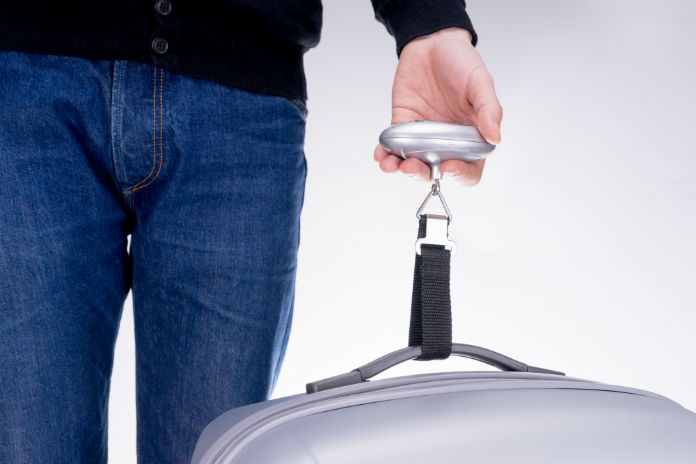 We've all seen it, the one person who empties their suitcase at the check-in desk and has to put half a dozen jumpers on to get under their luggage allowance.
Be smart and invest in a suitcase scale — this will tell you exactly how much you've got weight-wise. We always aim to go 0.5kg below the allowance, just to be sure.
It will save you lots of red faces at the check-in desk, when everyone sees exactly what you've packed — smalls and all!
4) Book Airport Parking
There is nothing worse than the feeling of turning up at the airport to find that the queue for the car park is stretching all the way onto the main road. Combine this with the horror of drive-up parking prices and you'll regret not booking in advance.
So take the stress out of parking and pre-book with SkyParkSecure.
You know exactly where you are going, you know exactly how much you've paid upfront, and you know that your car is completely secure.
Plus, sign-up to our newsletter above and you can save even more money with a bigger discount!
5) Plan Your Airport Route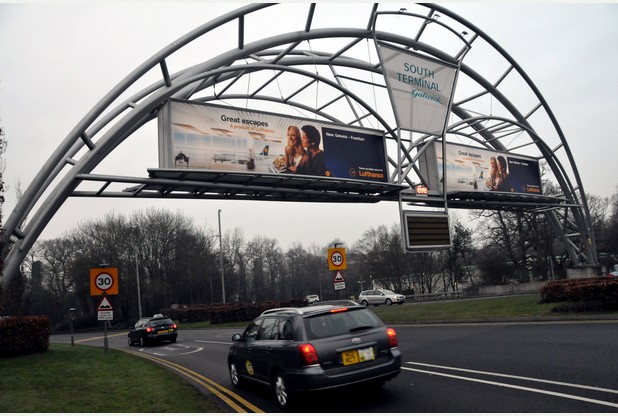 If you're parking a car, there are a few things that can make your life so much easier! For example, you can remove any stress from the start of your holiday by finding out:
Where the carpark is.
Where the bus to transfer you to the airport picks up and drops off.
Where you're going to enter the airport
Where you can find luggage trolleys if you need one (have a £1 ready to pay for them — some airports charge!).
Where the check-in desk you need is located.
The route you'll have to take from check-in through security.
6) Think About Food in Advance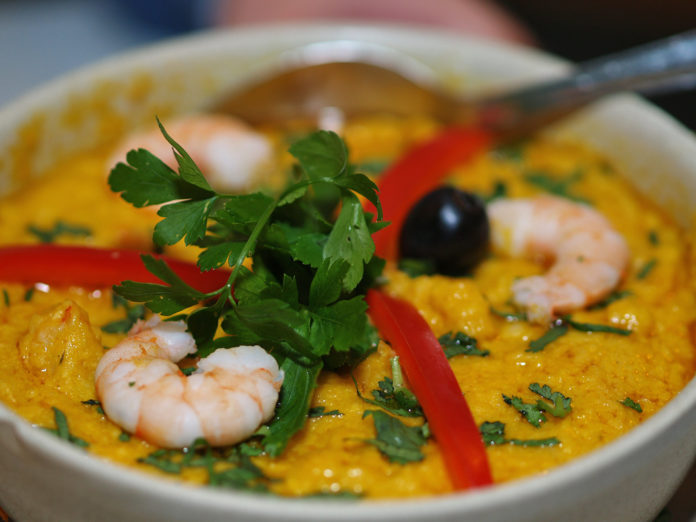 Since you're going on holiday, you're well within your rights to enjoy a treat while you're waiting to board.
Research the choices available and the airport layout, so that you know exactly where you're headed once you get to the departures lounge.
Having said that, airport food isn't the cheapest, so it can benefit you to bring an empty water bottle with you, as well as some snacks for when you get peckish.
Carrying extra snacks will also come in handy if take away service is the only way for you to get some food at the airport in the current climate. Airport eateries are pretty pricey already and having those snacks pre-packed will help you save some cash!
Check before travelling to see what your airport is offering when it comes to hot and cold food during the pandemic.
7) Pack Hand Luggage with Security in Mind

Nobody wants to hold up the security queue by not packing appropriately.
Put electricals where you can grab them easily and make sure that you have any liquids in small bottles (under 100ml) and packed in a clear plastic zip-lock bag.
TOP TIP: Make sure to carry a small 100ml hand sanitiser in your plastic bag! This way you can avoid using the sanitising stations that many people before you will have touched. They're also great to have on hand if one of the kids makes a mess too.
8) Charge Your Devices & Get Ready to Relax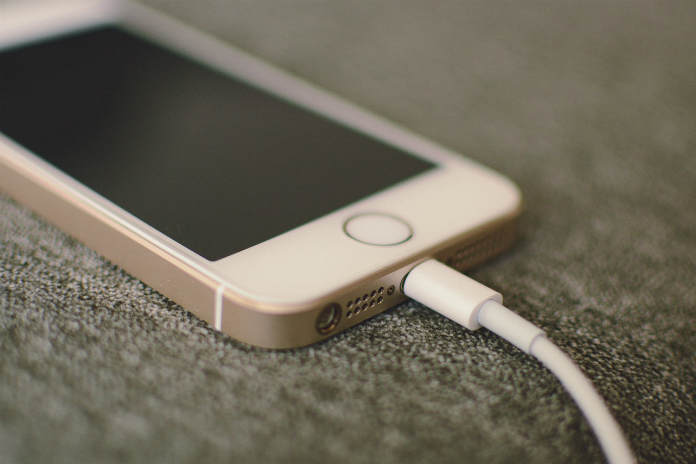 You've checked in, done security, had something to eat, shopped in duty-free, and now there's a bit of waiting to be done before you board your flight.
In this modern age, there's so much you can do beyond bringing a book.
Download a film or two to your tablet or laptop, or take the opportunity to finish that boxset.
If you don't want to sit about, consider taking a walk around the airport — with a map, so you don't get lost! If you have children travelling with you, you can turn a walk around into a game of eye-spy.
Or if you're feeling especially creative, make them airport bingo cards with pictures or lists of things they have to find in the airport. Keeping them moving will prevent boredom and may even tire them out, meaning a more peaceful flight.
If you do go for a walk, don't leave your bag unattended — airport staff REALLY don't like it if you do that!
9) On the Aeroplane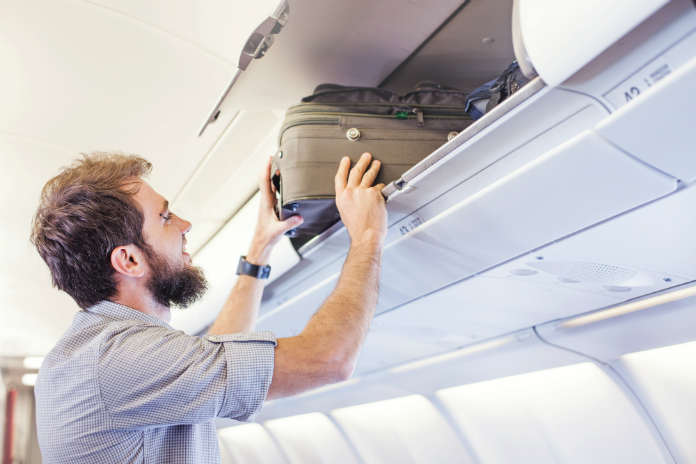 You've found your seat but before you sit down, ensure you have everything you might want out of your bag and stashed somewhere you can grab it without jumping up every five minutes. That gets irritating for your fellow passengers, especially if your seat isn't next to the aisle!
You could bring a smaller day bag in your hand-luggage with everything from snacks and a water bottle, to a battery pack and travel pillow.
This day bag can then be slid under the seat in front so you can have a comfy flight without having to get up a dozen times!