So COVID-19 has scuppered your Valentine's Day plans, but that doesn't mean you shouldn't be prepared!
A lot of couples love to travel to new and exciting places, such as a long weekend break or even up to a full week! The most popular destination being none other than the city of love itself – Paris.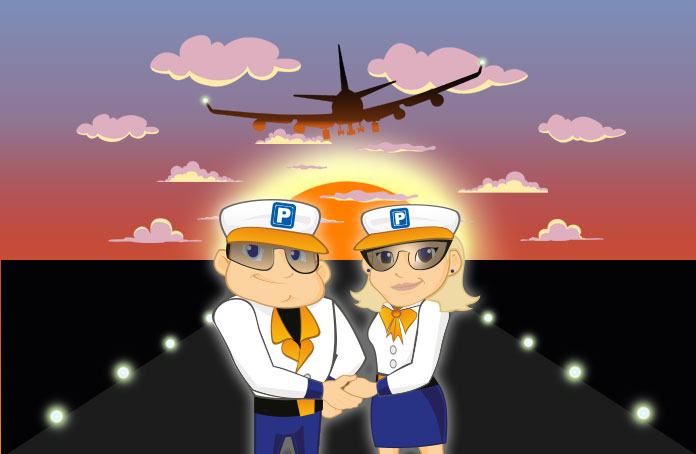 However, due to the UK being in a national lockdown until (well who knows really), couples across the country are going to have to get creative on things to do and gift to each other since travel, going out to eat and staying a few nights away are all out of the question!
Instead, we have compiled a list of fantastic places you can visit post-lockdown. So why not pre-book those plane tickets (and your airport parking) a few months in advance and give the tickets as a gift!
Paris – France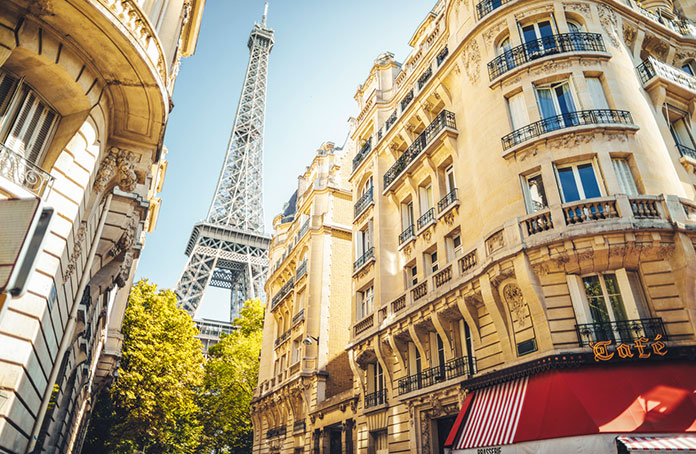 Yes, the top destination by far has to be the city of love and lights. It is a short 1 hour 20-minute flight and prices can be as low as £74 according to Skyscanner!
We would also recommend checking out these great hotel deals for affordable accommodation in the quirky areas of the city too.
There's plenty to do in Paris too for couples, such as a cruise along the river Seine, the opera, the Louvre and not to forget the Eiffel Tower.
Prague – Czech Republic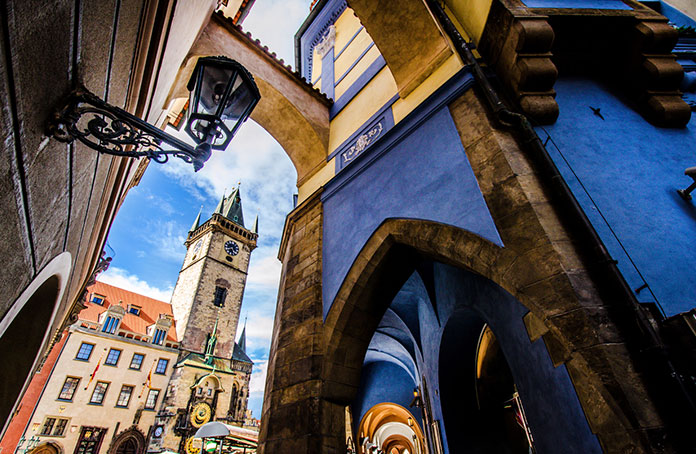 Another great destination to consider as a gift has to be Prague! Another fairly quick flight at just 2 hours and 15 minutes, this city has a plethora of activities to get involved with.
The old town is a great place to explore, with many independent market stalls which have a great view of the old astronomical clock! The clock is the third oldest in the world and is still in operation after being installed in 1410.
Every hour the clock chimes and "The Walk of the Apostles" occurs, in which sculptures signal the strike of the hour.
Check out flights available later in the year and accommodation available in the old town.
Verona – Italy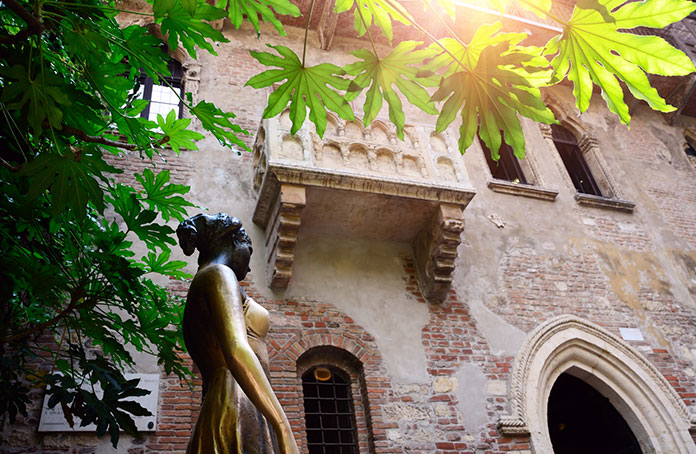 It is well known Verona was the setting for the famous Romeo and Juliet play by Shakespeare. A travel through the historic town allows you to see the Capulet's balcony, which is a must-visit.
There is also a statue of Juliet herself, along with a wall of love letters. Perhaps you should leave a note about yourself and your other half?
There's also the Verona Arena which still hosts performances to this day, you can also purchase tickets for an arena tour.
Santorini – Greece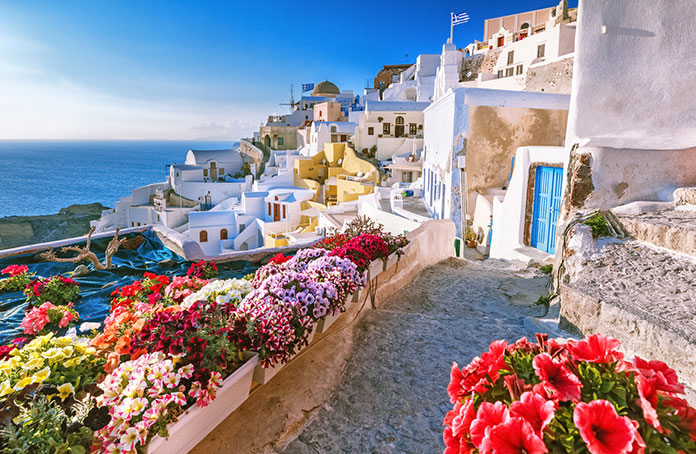 This stunning island offers amazing views of the Aegean Sea and is home to the large, submerged volcano.
It takes less than an hour to drive the entire length of the island, which means it is a great place to explore in a short period of time! Due to its small size, we recommend this destination for a short 5 day stay, although you can go as long as a week if you would like.
The flight is slightly longer at an average of 4 hours 10 minutes, and a bit higher on price. But if you really want to blow your loved one away with a spectacular Valentine's gift, this is definitely the one to consider! Definitely with an added beach-side villa for a few days break.
Amsterdam – Netherlands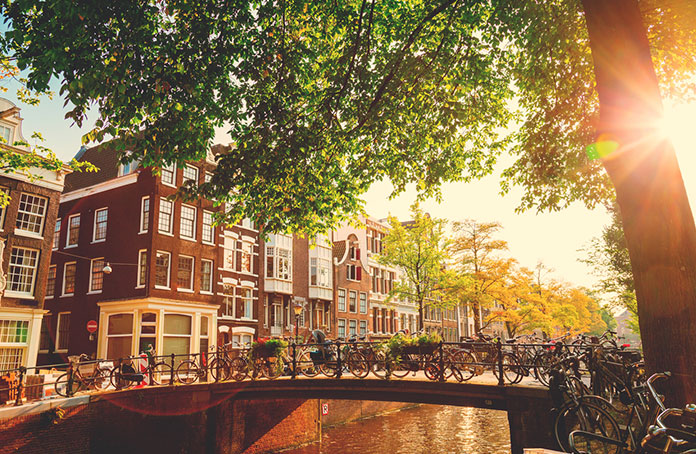 If you are more the city exploring type, we highly recommend a short stay in Amsterdam.
This location is more often than not the cheapest option on the list, but still full of fantastic exploration.
Stroll through the Dutch canals, have dinner on board a river cruise and even visit the Ann Frank house! There's plenty to do in Amsterdam.
Flights are a bargain to and from this Dutch city as low as £55 in the summer! There's also plenty of choice when it comes to booking your accommodation too.
Bruges – Belgium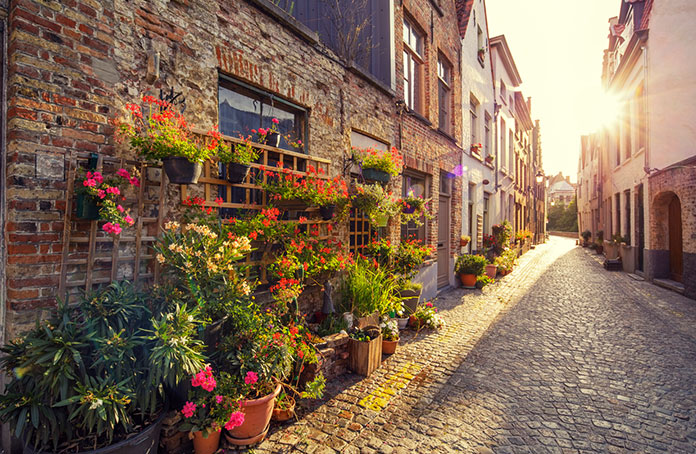 If you fancy the charm of a city mixed with winding canals and a nod to the Medieval culture, Bruges is definitely one not to miss!
Take a stroll along the cobbled streets and visit the many trinket shops for gift souvenirs before exploring the Burg square, home to the 14th Century Stadhuls (City Hall) with the intricate carved ceiling.
The Markt Square just a short walk from the square offers fantastic views of the 13th Century Belfry, including panoramic views!
Don't forget to plan ahead and check out the best flight and hotel deals available for this historic city!
Seville – Spain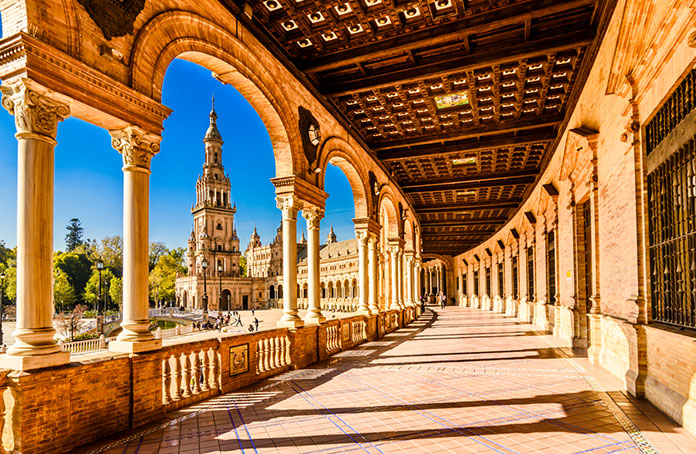 This Andalusian city is the perfect place to grab tickets for later in 2021 as a Valentine's Day gift.
Particularly in the summer months, Seville is known for late night food and drink in the blistering heat.
If you're wanting to try the local 'rebujitos' and 'tapas' this is definitely the place to be! Alongside all the historic sightseeing in the Jewish Quarter, why not have a summer stroll by the Torre del Oro too?