As many countries begin to self-isolate and stay safe during the current pandemic, now is probably a good time to reflect on those things you hate about travelling.
Plane travellers are being invited to send photos of passengers behaving badly in order to shame and humiliate the inconsiderate flyers.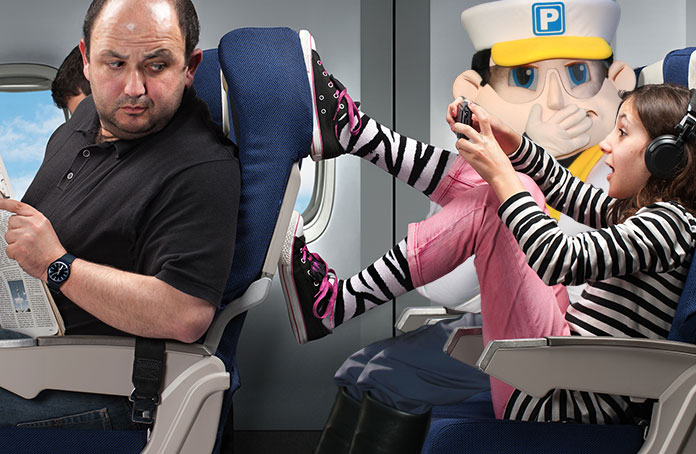 Passenger Shaming — available on Facebook, Twitter and Instagram — is the brainchild of New York-based Shawn Kathleen, a self-titled 'Former cop, paramedic, stay at home mom, know-it-all & freelance writer who did time in the air.
Fed-up flight attendants and passengers from all over the world can anonymously upload and share their images and comments to highlight the bad behaviour they have witnessed.
Passenger Shaming has almost more than a million followers across its social media accounts and the number of images being posted is rising every day. The pictures and videos being uploaded range from the relatively tame (people blocking other passengers' view of the TV) to the disgusting (peeing in the sink).
Feet seem to be a recurring theme, with passengers waving their feet in the air for no apparent reason and sticking them through and above seats.
We'll let you be the judge though with some of the worst offenders below:
Proof that you don't have to be the brightest spark to board a plane….
Our first occurrence of feet…
…Closely followed by our second 🤢
If you get sleepy, why not block the emergency exit?
What would you say to this guy?
Might as well get some laundry done on that 6-hour flight
A bit of light yoga in the thoroughfare…
Gotta look your best — you're on holiday!
This guy is really taking the p***