If you were to glance over at this crane in an old shipyard in Amsterdam, would you suspect that it has housed countless parties for the rich and famous?
It may not look like it from the outside, but this structure is actually the Crane Hotel Faralda.
But rather than a hotel that has been built to resemble a crane, the opposite is actually true…
The Resurrection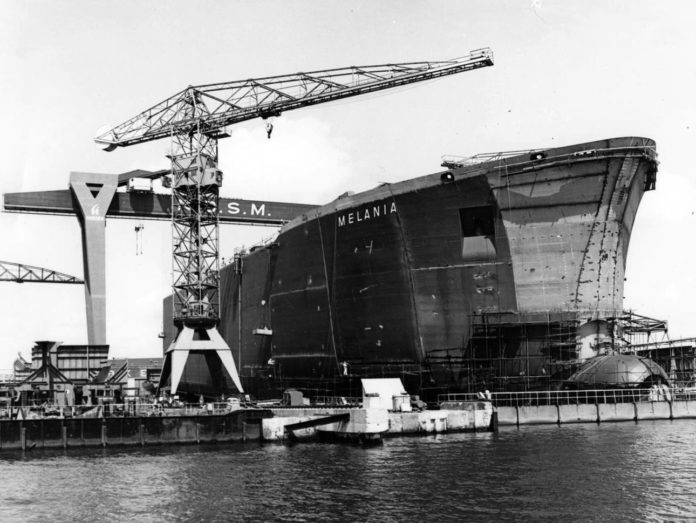 A former construction crane operating on the NDSM Wharf in Amsterdam since the 1950s, it fell into disrepair after its parent company went bankrupt in 1984.
From then the crane's future was uncertain until 2011 when work began on kitting it out as a luxury hotel — a resort in the sky! Just four years later, it officially reopened as the Crane Hotel Faralda.
A Creative Hub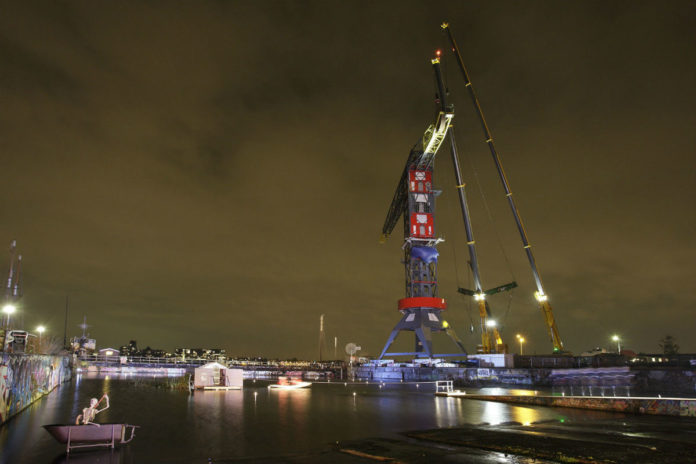 The old shipyard where the crane is located is now a centre for creatives and artists, making it the perfect spot to visit for some inspiration. The crane even gently turns in the wind, offering guests a different view at any given moment!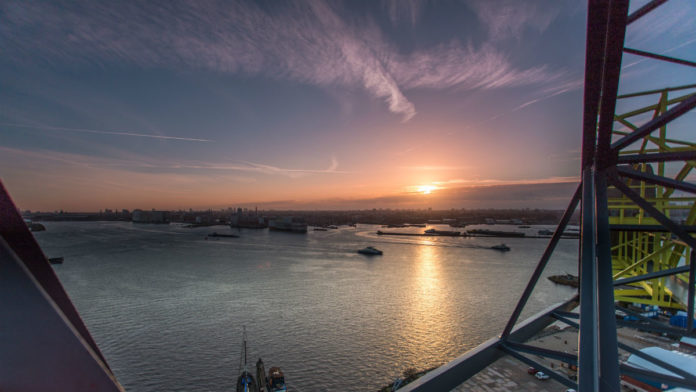 The owners of Crane Hotel Faralda proudly talk about the fact that it's a hidden gem hiding in plain sight, which people can see for miles but without knowing what goes on inside.
And with a panoramic lounge and spa pool to give you a breathtaking view of Amsterdam, we can't think of a better way to look over the city. You can even check out a 360 tour of the hotel here.
"What Happens in the Crane Stays in the Crane"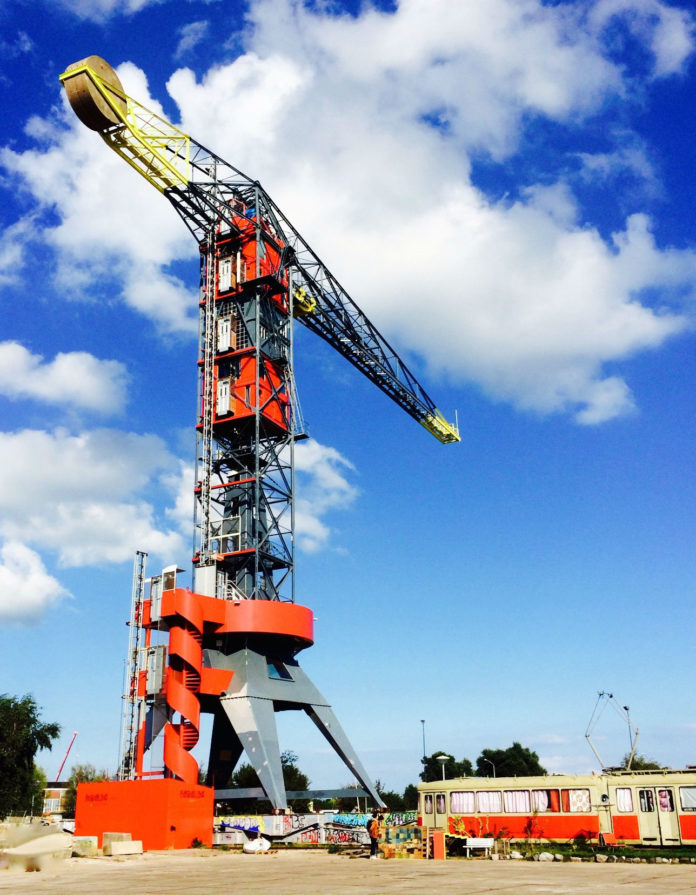 A private hangout in the sky, the Crane Hotel Faralda is the place to be, with a clientele that includes DJs, company CEOs and even royalty. The appeal comes from the hotel's privacy — there's just one point of entry to all three suites, which can be monitored by the staff to ensure prying eyes and inquisitive fans don't manage to get in.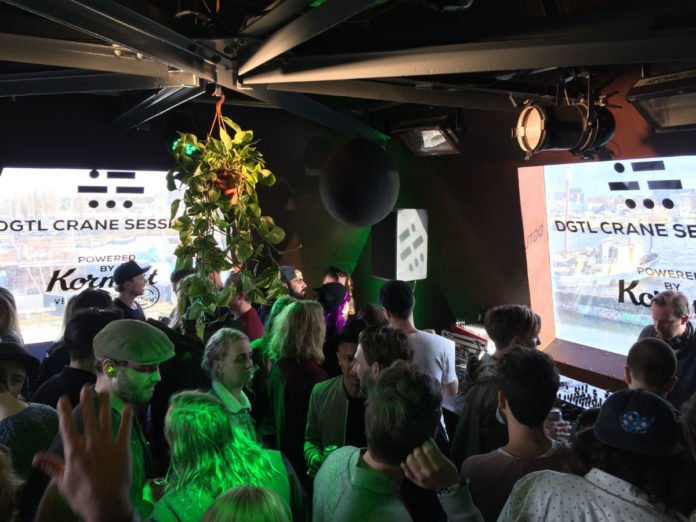 However, you don't have to be royalty to stay at the Faralda. As you can see from the Trip Advisor reviews, anyone is welcome, but be sure to budget €450 per night minimum depending on the room and the dates you plan on staying, and expect to pay extra for use of the spa pool.
Mystique, Secrets & Free Spirits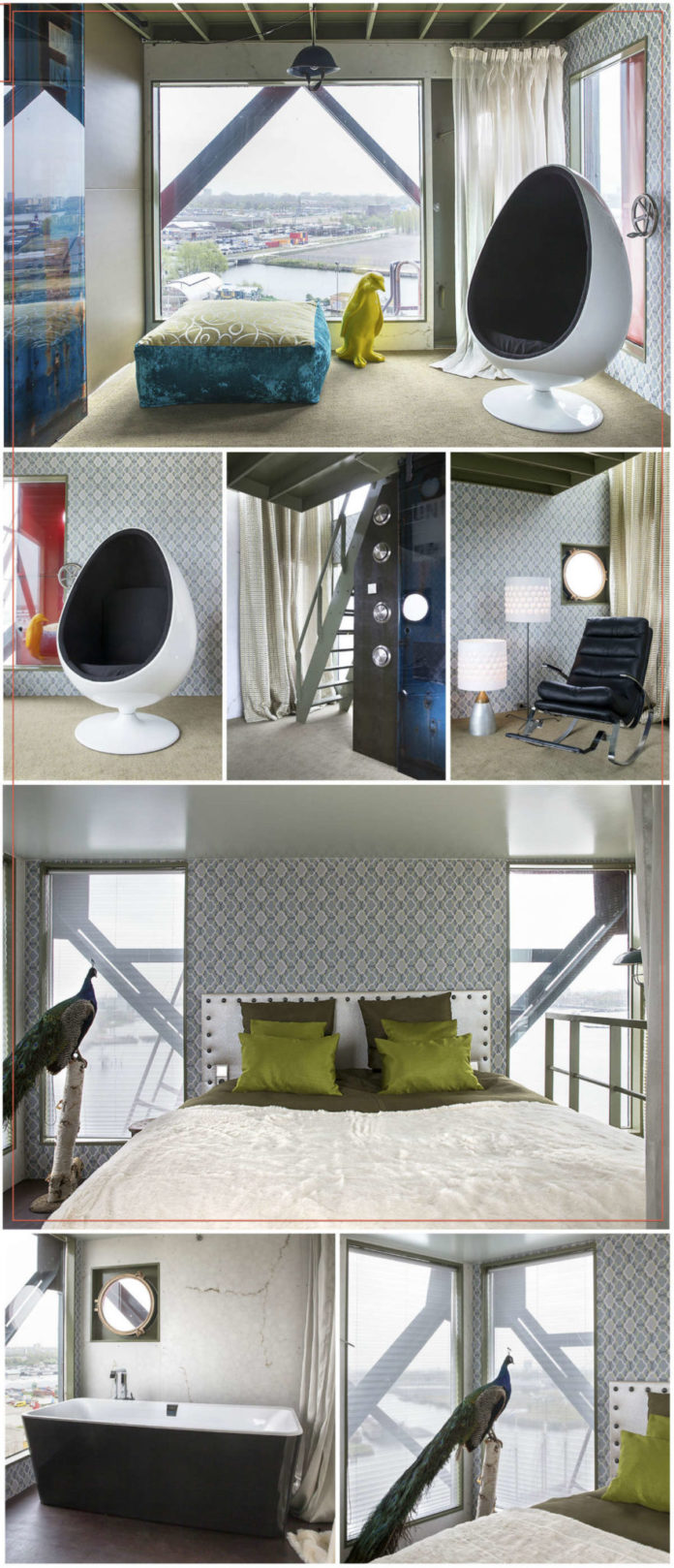 The three suites on offer each provide something a little different. The neutral and relaxing Free Spirit Suite is in stark contrast to the explosion of red, black and gold that adorns the Mystique Suite.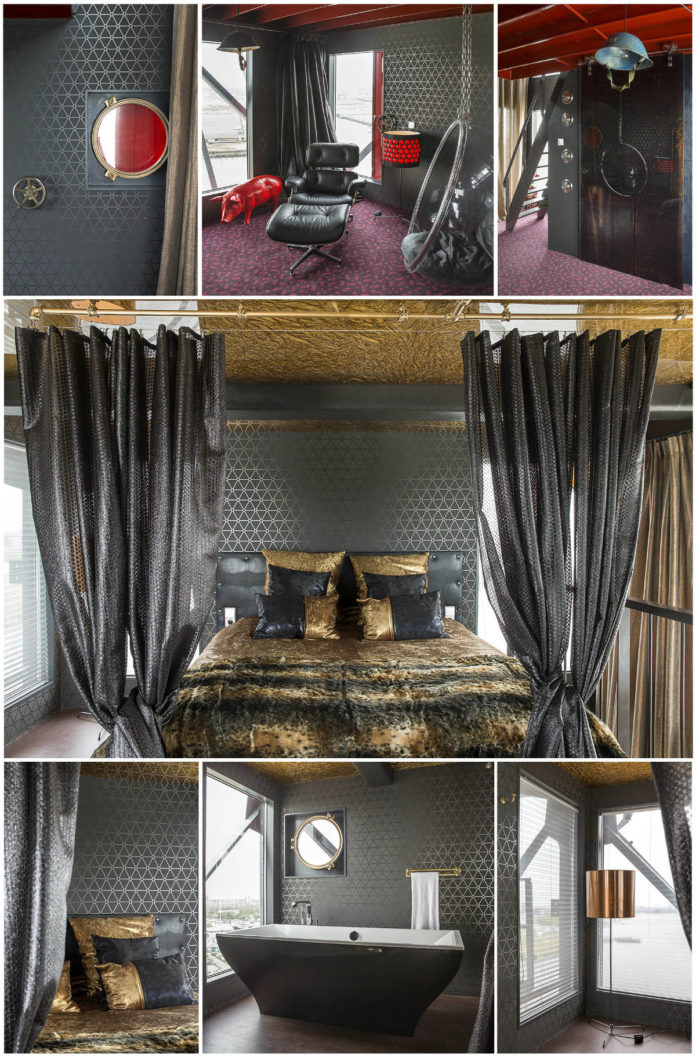 And the split-level Secret Suite has also successfully shed its history as a machinery room to become a romantic and private love nest.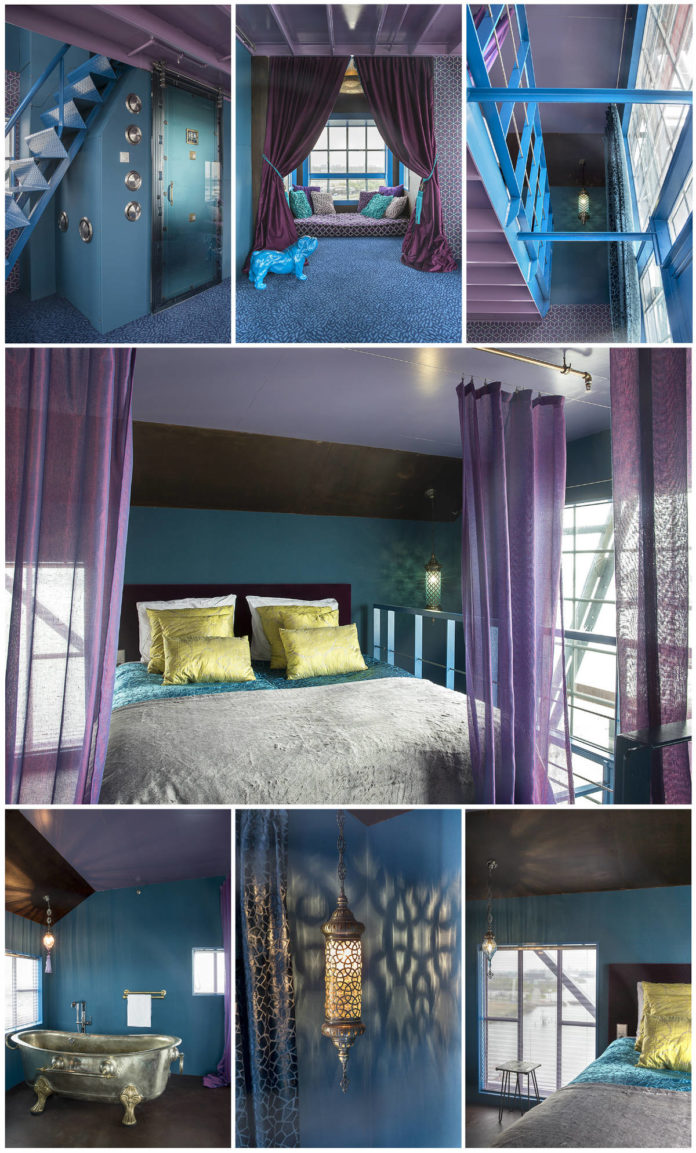 Book Airport Parking
Once you've planned your trip to Amsterdam, don't forget to book your airport parking! Choose from the menu below to find the cheapest price on parking at your local airport.