SkyParkSecure's Cool Stays
Central Hotel & Cafe Copenhagen, Denmark
On a quiet street in Copenhagen's Vesterbro neighborhood, you'll find Central Hotel & Cafe, one of the world's tiniest hotel. Aside from its downstairs lobby/coffee shop, the hotel's only lodging is a double room with one bed.
The room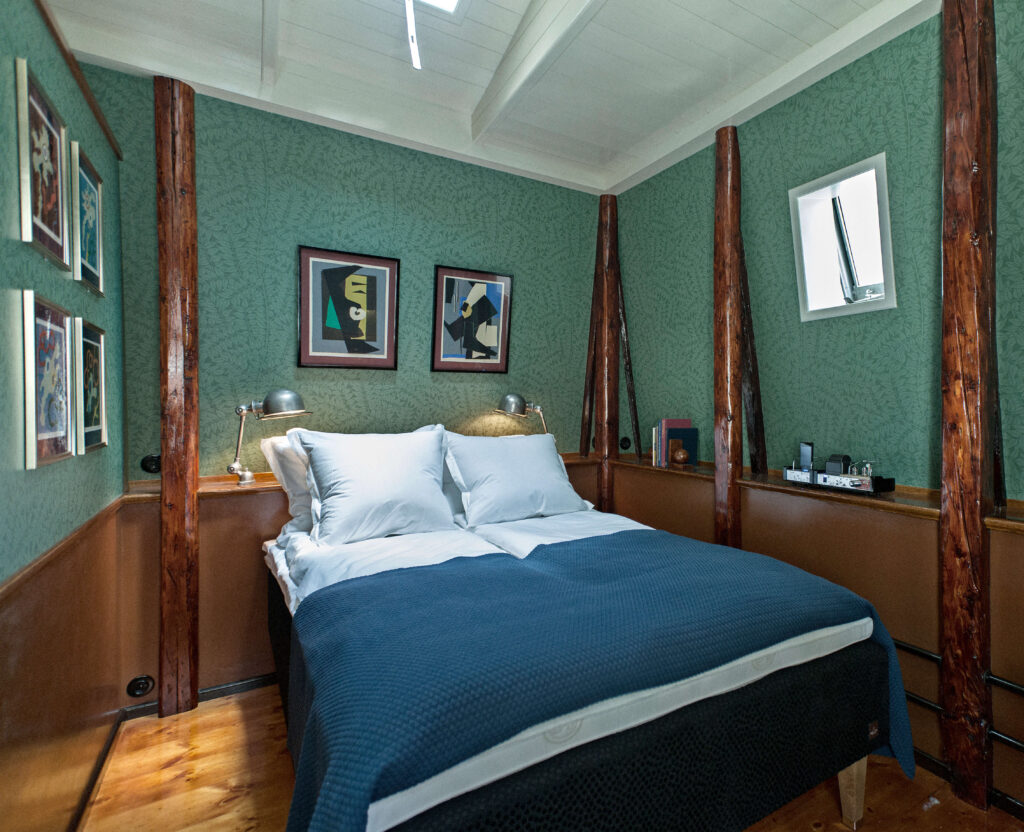 This is a hotel with only one room, but what a room! Located on top of a small café in the Vesterbro neighbourhood, the double room of Central Hotel has a unique interior design with beautiful handcrafted details that will make even the pickiest boutique hotel aficionado feel right at home. The room includes a double bed with sheets from Geismar, bathroom with shower, a mini bar stocked with nothing but the best, a flat screen television that can be hidden from view, a stereo where you can connect your iPhone or use the one provided with the room and free Wi-Fi. Your stay here includes delicious breakfast from the Granola café half a block away.
The Hotel
The small side building is more than 100 years old, and was originally a shoemaker's workshop with a tiny apartment on top. In 2011 the owners of the Granola café, former set designer Leif Thingtved and indie entrepreneur Jacob Kampp, bought the place and opened a small café on the ground floor. Leif then spent the next one and a half year designing, building and decorating the hotelroom with careful – some would say extreme – attention to detail. The Central Hotel og Café hotel is already a design landmark in Copenhagen and has featured both Danish and international press.
The Café
This tiny café is a neighbourhood favourite. Here the locals get their morning coffee to stay or to go and meet up with friends and neighbours. The place is cosy and lively at the same time. Enjoy a sandwich, delicious pastry, organic ice cream, old-fashioned milkshake, fresh juice or maybe a banana split. The coffee is made from freshly roasted beans from Risteriet.