It's getting closer and closer to the end of the year, so it's definitely time to start thinking about how you should spend New Year's Eve 2021, particularly if you're going abroad.
Because not only do events sell out early, but the sooner you book things like flights, accommodation and parking the less you'll pay!
Due to COVID-19, there may be certain restrictions in these places, so check before you travel and make sure to follow all guidelines that the country has in place.
But where are the best places for New Year's? Check out our top 8 best places to spend New Year's below and find out!
1) Enjoy Edinburgh's Cityscape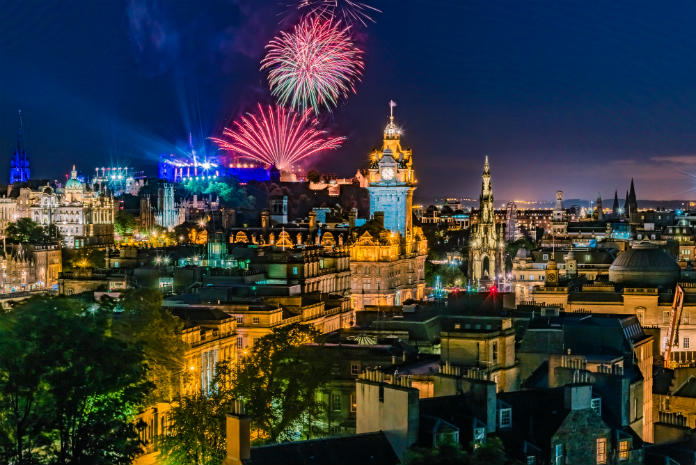 A bit closer to home, the Scots are also known for having a three-day party known as Hogmanay.
It normally all starts on 30th December with the Torchlight Procession, where thousands of torch carriers light up the streets from the Royal Mile to Calton Hill where that night's spectacular fireworks display occurs. However due to COVID-19, all displays have been cancelled!
We still recommend Edinburgh as a must visit during this time of year, however. The city hosts beautiful views of the castle, so why not take a stroll and pop in to one of the many restaurants for a quick bite to eat, before celebrating New Year with your nearest and dearest?
2) Marvel at the Hong Kong Skyline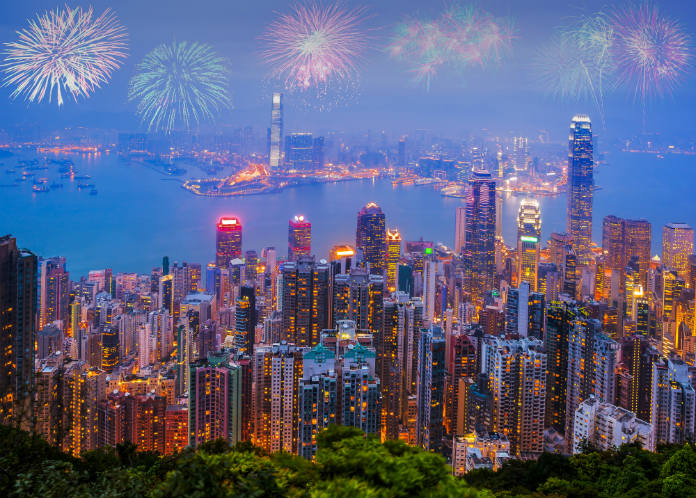 Hong Kong has a skyline that's to die for, but as you might expect, places can get awfully busy if you don't know where to go.
The main fireworks display is at Victoria Harbour, where it's combined with music, and lasershow and choreographed lights to create a unique audiovisual treat. Please bear in mind that due to COVID-19, Hong Kong may have decided to cancel any events that draw large crowds. The good news is, Hong Kong is on the UK quarantine exemption list!
However, if you head to the waterfront, you'll never get a good view.
Instead, head to a local hotel with a good rooftop bar, such as the Hotel Icon, or try Star Ferry Pier (Tsim Sha Tsui).
Our top tip is to book in at the Wooloomooloo Prime steakhouse in Tsim Sha Tsui, as this place on the 21st floor gives you a fantastic views with a delicious menu to boot!
As always in 2020, make sure to stay safe by practicing good hygiene and wearing a face covering when required to do so.
3) Travel Down Berlin's Party Mile (Safely)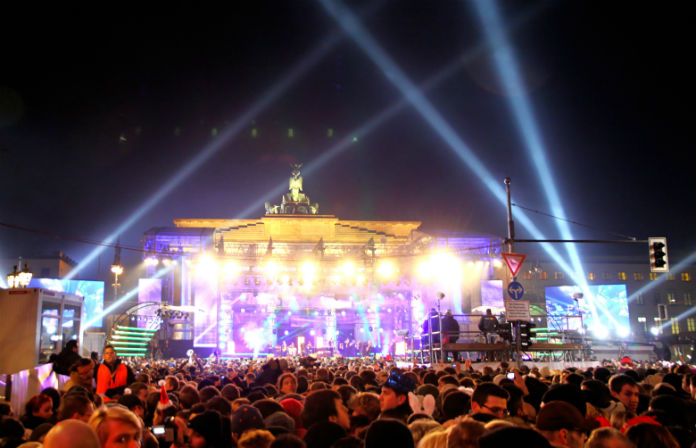 Normally, there's the New Year's party at Brandenburg Gate.
However, under strict COVID restrictions, these parties will sadly not be going ahead this year. Germany is currently under the 14 days quarantine upon return, however it's one of the best spots to ring in the New Year without you having to travel too far!
There are normally a variety of bar and clubs you could frequent in Berlin, often known as the city where the party never dies.
The Party Mile is usually located between Brandenburg Gate and Victory Column, and this is where you'll find most of the action, with more than 1,000,000 people eating, drinking and being merry until 3am.
If you want to get away from the crowd's a little bit, the House of Weekend has a rooftop garden that will give you a stunning view of the Party Mile without being in the thick of it. Just make sure to wear a face covering when asked, and frequently wash those hands!
4) Chill in Cuba's Capital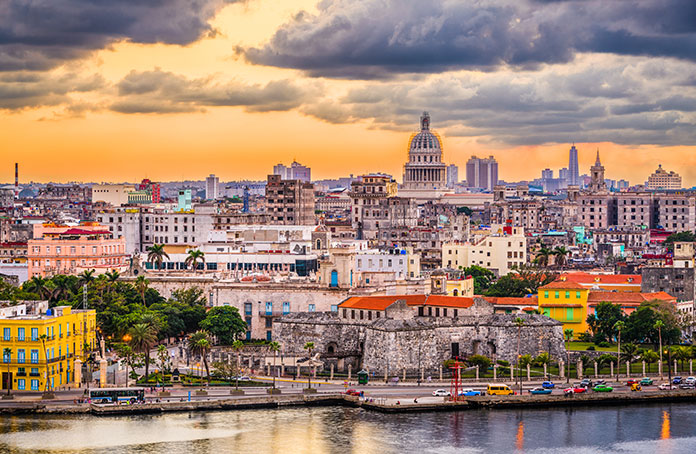 Much like Barbados (we will touch on that later) the wonderful beaches and cityscape of Cuba are a great choice for a 2021 New Year celebration. Due to it being exempt from quarantine rules, it's a long-haul destination you don't want to miss.
As well as the glorious beaches, why not treat yourself to a lovely meal in Havana, before heading out on a tour of the city at night as an interesting way to ring in the New Year.
5) Take A beach Stroll In Barbados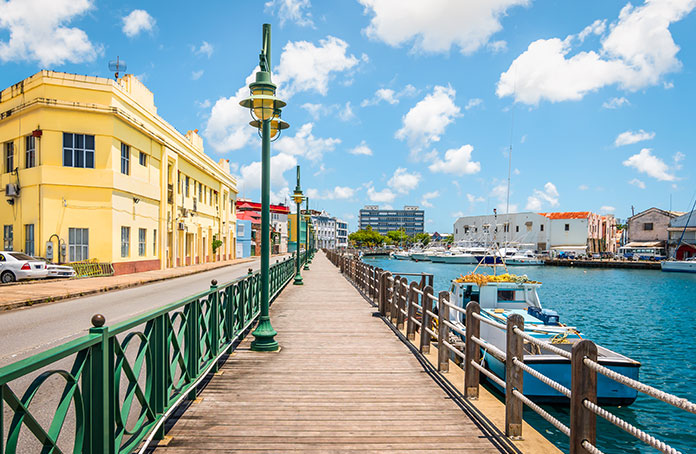 Barbados is known for it's amazing beaches and amazing views of the water. Why not celebrate differently this year by paying it a visit?
It's still on the UK quarantine exemption list and it is also still very warm at this time of year. It's a great choice if you want to avoid the cold snap of winter in the UK.
Take a leisurely beach stroll along the Island, and watch the sunset along the horizon before celebrating the New Year with family.
6) Head to Asia's Capital Bangkok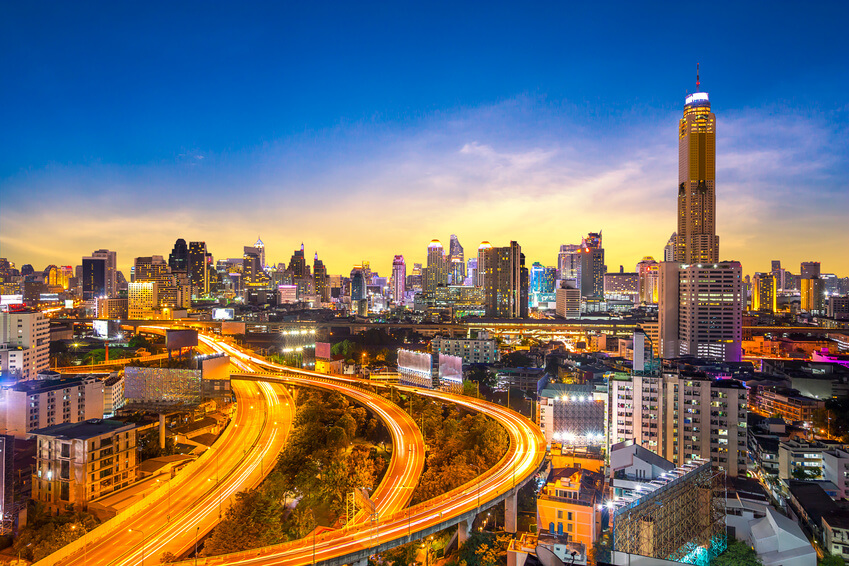 You might not immediately consider Bangkok as being one of the best places to go for New Year's Eve but this city is the party capital of Asia.
The locals and expats in Bangkok love any opportunity to party, and they sure make the most of it on New Year's Eve.
Usually, the centrepiece of their celebration is a massive gathering in CentralWorld Square, where hundreds of thousands of people come together to enjoy the live concerts and light shows, as well as the fantastic fireworks display that illuminates the riverside at midnight. However due to restrictions thanks to COVID-19, a lot of these celebrations will be halted.
We recommend taking a stroll through the city and having a fantastic meal before quietly ringing in the new Year with your closest loved ones.
7) Explore London
However it has been confirmed that London will not hold this annual event this year.
Usually, over 250,000 people crowd onto the banks of the River Thames as Big Ben rings in the New Year — the signal to kick off a magnificent light and fireworks show that centres on the South Bank lighting up iconic landmarks such as the London Eye.
London is always worth a trip despite the New Year festivities being cancelled, and you can still visit a restaurant and a bar or two, as long as you are following the guidelines.
8) Go Local In Ireland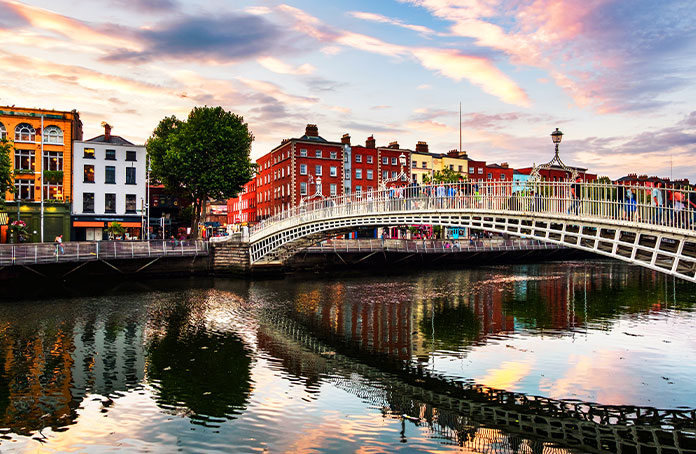 Fancy just getting away from the UK for New Year but not wanting to go too far?
Due to COVID-19 restrictions, like a lot of places, Ireland have halted any celebrations for the New Year, however it is a good place to visit in general for 2021. Why not enjoy a Guinness whilst sitting by a fire in a cosy cottage surrounded by the family? If this sounds up your street, we highly recommend a visit. Always make sure to maintain social distancing, along with the regular use of a face covering and good hygiene.