One of the best things about the holiday accommodation of today is that there is so much choice! Hundreds of fun, fabulous and unique places to stay.
Accessibility of flights and ease of travel means that you can reach breathtaking scenery, stunning coastlines, historic buildings, inspiring culture, diverse wildlife and mouth-watering homegrown cuisine within a few hours of home.
When you're looking for unique places to stay in Europe it can be hard to know where to start, as the options are so varied.
Perhaps your priority is the climate, knowing you'll get to enjoy some sun, sea and sand, or maybe there's a specific type of accommodation which you've been hankering after a stay in.
One Off Places is home to treehouses, glampsites, eco cottages, manor houses, church conversions, lighthouses, gatehouses, houseboats and many more!
Let's have a look at our five favourites!
1) Your Very Own Mansion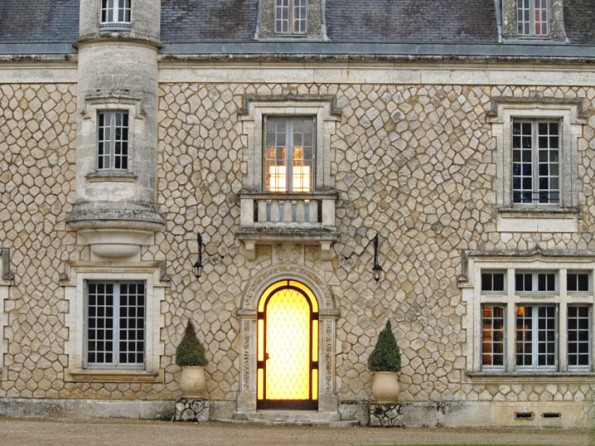 If you're after something really spectacular, a place where you can host a big birthday celebration or a family get together, then look no further than Chateau de la Couronne in France.
With nine huge bedrooms (sleeping up to 25), four salons, a private cinema, a billiard room, a 14.5m heated pool in 5 acres of private grounds and a professional kitchen with huge dining hall, Chateau de la Couronne is the ultimate holiday accommodation.
Fashionable and refined without being pretentious or stuffy, it has won plaudits for its warm welcome, flexibility, attention to detail and quality of service.
This is a place to experience a bit of film star lifestyle.
2) Slovenia's Glamping Capital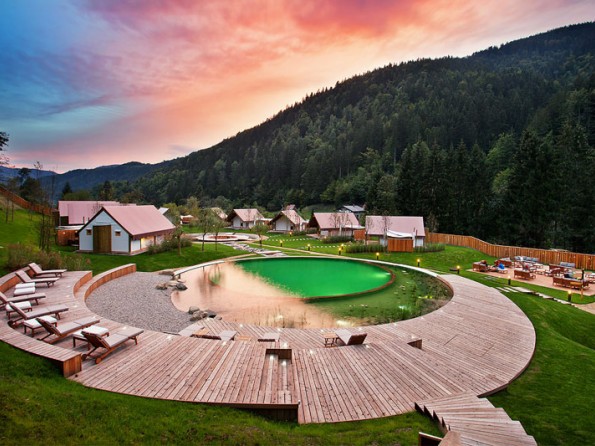 Equally stylish and luxurious, but in a very different setting, you will find the Herbal Glamping Resort in the undiscovered country of Slovenia.
Here you can stay in one of ten glorious and luxurious safari tents set in a valley which is surrounded by pine forests.
Each safari tent has a private hot tub with a wellness centre on site and endless hiking, biking and watersports on your doorstep.
Characterised by fragrant herbs underfoot and in the air, the Herbal Glamping Resort blends extravagance and luxury with nature and tranquillity.
A wonderful way to experience one of the most beautiful and untainted parts of Slovenia.
3) A Windmill in the Country
For a family holiday with a difference, then head to Windmill Hill in Portugal's Alentejo region.
This three bedroom windmill conversion is gloriously secluded, but less than a 15-minute walk from shops and cafes, and a 15-minute drive from the coast.
The windmill sits in a walled plot with 360-degree views of the surrounding countryside, a cooling pool and a pretty garden.
The Alentejo is rich in history, culture and nature. Go mountain biking or hiking in the countryside, or head to the local markets to savour the wines, cheeses and cured meats of the region.
4) Not Your Average Caravan Holiday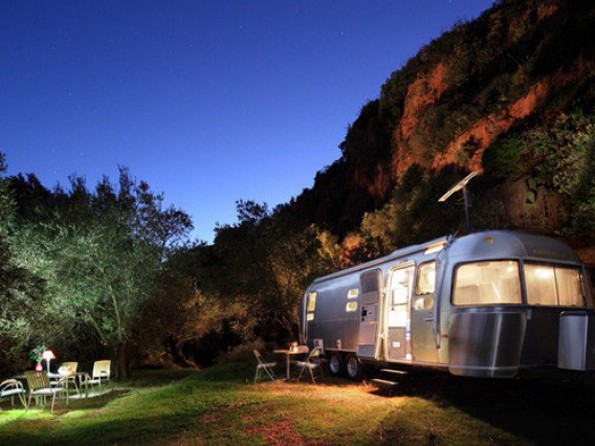 The romantic in you will appreciate this glorious airstream in Andalucia, Spain.
Modelled on an original 1930s classic, this airstream caravan is an oasis of calm and luxury in the midst of a ruggedly beautiful Andalucian mountain range.
Offering all the comforts of home alongside the luxury of a five-star hotel room, the airstream is the ultimate combination of retro nostalgia and contemporary design.
The interior is sleek and stylish and is well-equipped with everything you could need. Outside you'll find a plunge pool with stunning mountain views — the ultimate spot for a glass of champagne.
All around you, the scenery is stunning and there are plenty of nature trails and treks to be explored.
5) Go Back to Your Childhood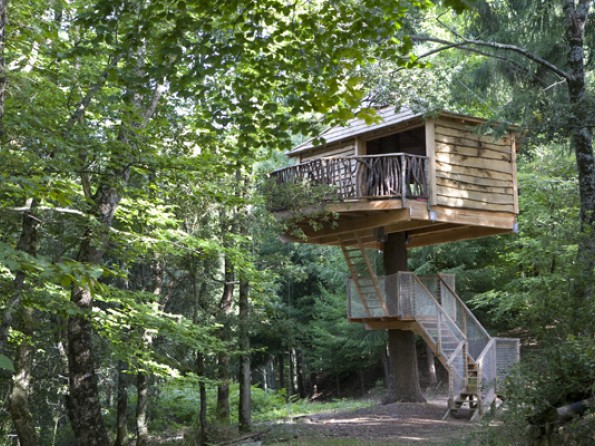 For a really unique holiday experience then head to Catalonia and stay in a treehouse in the grounds of a beautiful 14th-century Catalan country house.
Ten treehouses, each sleeping either two or four people and uniquely designed to fit the size of the tree that holds them.
Simple and rustic, with a luxury and a charm that is hard to articulate and impossible to beat.
With wonderful views towards the Pyrenees and the beauty of the Guilleries Forest spreading out around you, this is the perfect spot for nature lovers and romantics.
Not far from the treehouses you'll find the main house with parking, a bar, a communal living room, a swimming pool and a beautiful garden.