SkyParkSecure has always been here to offer you the biggest choice and best value when it comes to your airport parking.
And over the years, we've added to the services we can help you out with when you get to the airport.
From hotels with parking — so you don't have to stress about getting to the airport for 6am — to airport lounges where you can relax in comfort and not on those awful terminal chairs.
And we've now added another incredibly useful feature to our repertoire!
Travel Money from SkyParkSecure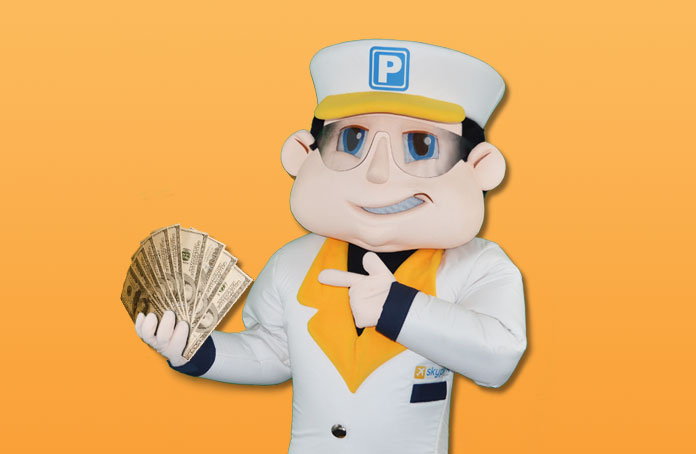 Head over to our travel money section and you can compare the best currency exchange rates within seconds.
How does it work? Well, that's easy!
Let's say you're off to visit Donald Trump in the USA and you've saved up a grand.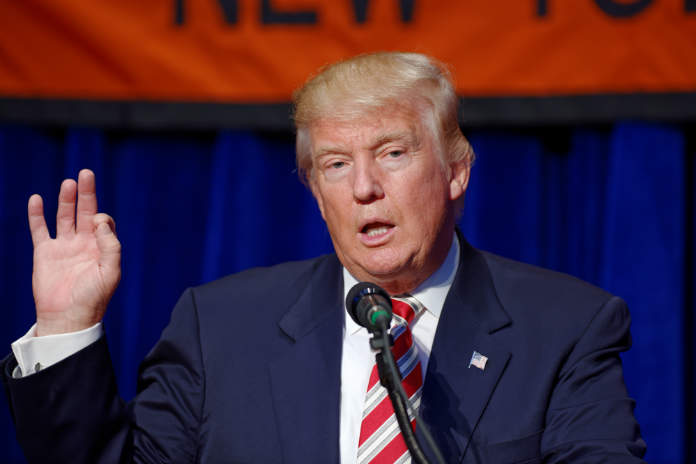 First, put in how much £££ you've got to spend and the currency you need.

Hit the Compare Rates button, and you'll see what you can get for your money in a matter of seconds!
You can even compare reviews of the services right there on the results page. This functionality comes in really handy, as we'll see in a minute.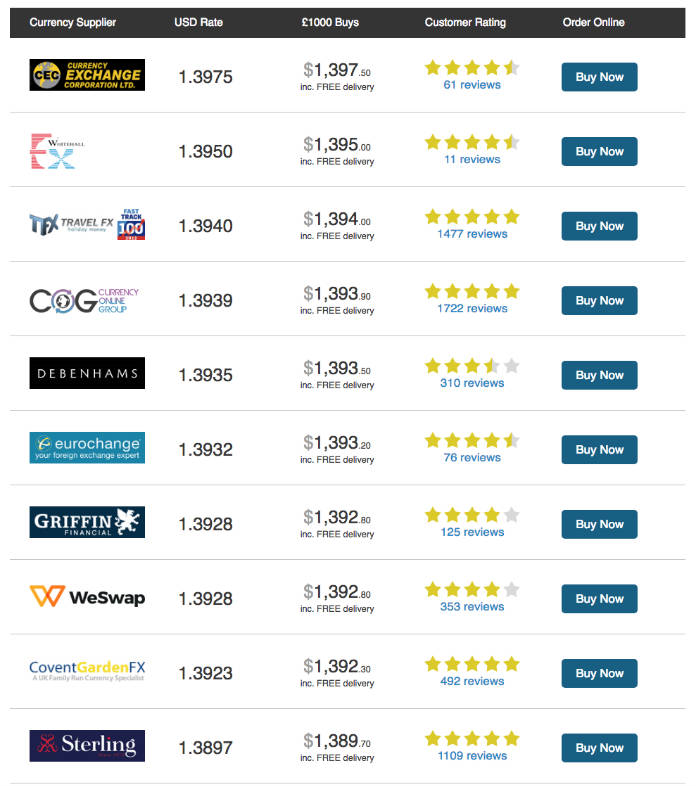 For instance, you can get $1,397.50 from Currency Exchange Corporation. They have 61 reviews and about 4.5 stars out of 5. When you click into their review section, you'll see that the vast majority are five-star reviews from people who received a great service.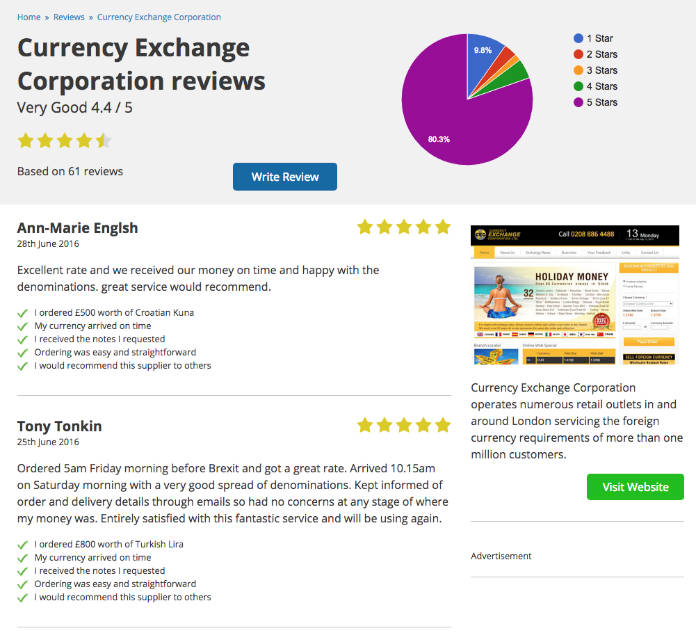 So far, so good.
However, do a bit of scrolling and you'll see a couple of one- and two-star reviews. One from Simpson — who says he never received his money — and one from Eleanor, who got everything quickly but it was all in 100 and 200 Croatian Kuna (about £12 and £24 respectively).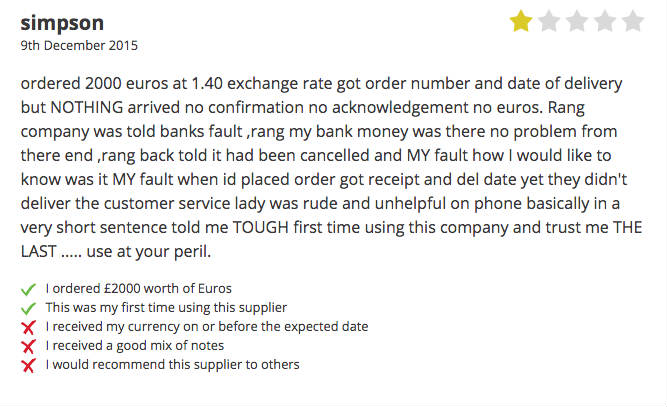 Reading the reviews, they don't look very troublesome to me, but you might want to check another site instead before making a decision.
Travel FX are offering slightly less at $1,394 for my £1,000, however they have 1,477 reviews and five stars on average.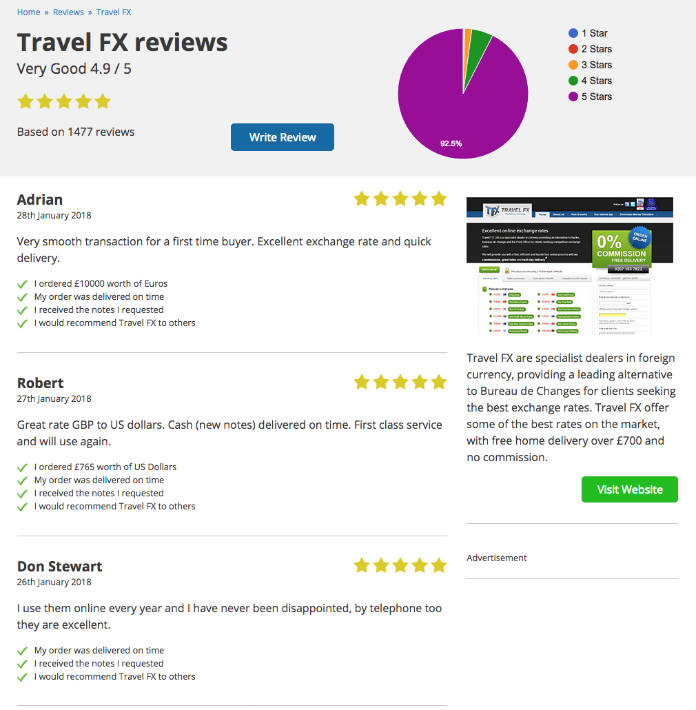 Their review section is almost completely five-star reviews across the board. Although I wouldn't be too concerned about the negative reviews for Currency Exchange Corporation, I'd willing to sacrifice $3.50 for that extra peace of mind.
The Freedom of Choice
Just like the rest of SkyParkSecure's services, we're not here to sell you a particular product. We act as a comparison website that simply offers you the choice, both good and bad, and allows you to make the decision that you're comfortable with.
In the scenario above, you may have preferred to take the extra $3.50, and that's the beauty of it!
So try our exchange rate comparison service for yourself and if you have any questions, please don't hesitate to contact us with your query!