Do you remember when staff at Gatwick Airport were banned from using pet names such as 'love' and 'darling', as a result of a single customer complaint?
Instead, employees were made to use the person's name, or refer to them as sir or madam if they didn't have a name to hand.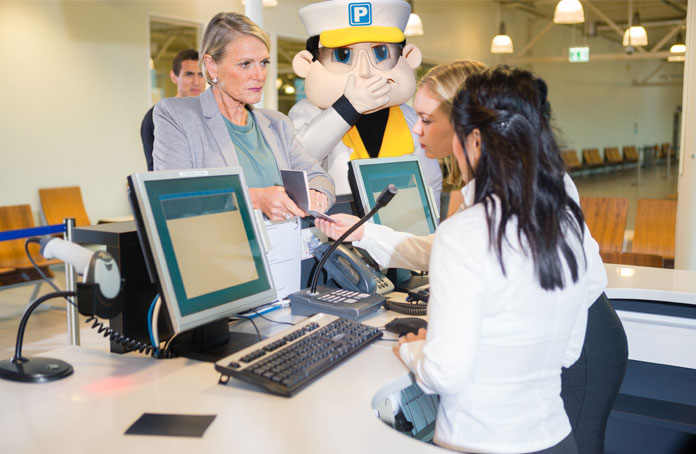 The news broke from a leaked memo signed by Victoria Duffin, Service Standards Manager for Wilson James, the airport's special assistance services provider.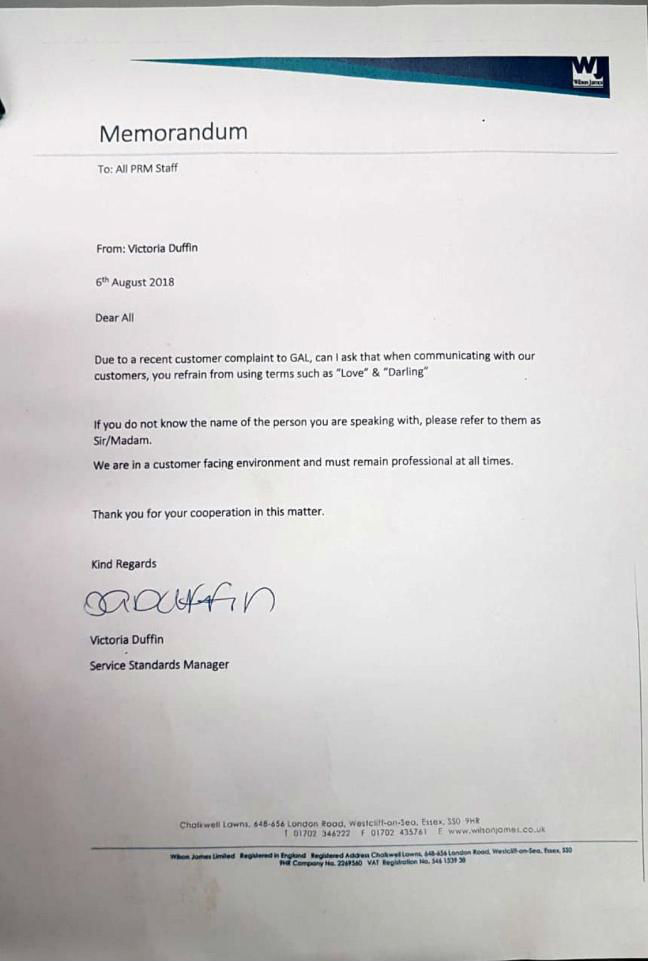 The memo read:
"Due to a recent customer complaint to GAL, can I ask that when communicating with our customers, you refrain from using terms such as "Love" & "Darling".
"If you do not know the name of the person you are speaking with, please refer to them as Sir/Madam.
"We are in a customer facing environment and must remain professional at all times."
In a further statement, a spokesperson from Wilson James said: "Courteous language is important and we strive to provide regular briefings and reminders to staff of how professional customer engagement should be delivered."
Gatwick Airport also added: "Gatwick takes passenger complaints very seriously and, alongside our business partners, we always strive to address each passenger in a professional and courteous manner."
Staff were angered by the change and saw these phrases as 'terms of endearment'.
As you might imagine, opinion is somewhat divided on the subject. We had a look through a few comments sections some of the (least sweary) responses.
Some people have seen the move as a positive step…
As a nurse I would never call anyone love or darling it's unprofessional and I don't use those words anyway. It's something my mum would say from a bygone era.

— PAZZO (@Azzurri1957) August 10, 2018
While some want to see the ban go further…

…Not everyone is having it…
I get offended by people who get upset by the most trivial things and make life so dull for the rest of us. How you can you be offended by a positive word? 😂 Can we ban those people?!

— Donna Taylor (@lawmad101) August 10, 2018
I bet the person who complained was a barrel of laughs on holiday

— James Bradshaw (@JamesWBradshaw) August 10, 2018
Have you come across these terms being used at Gatwick Airport since this story broke? Let us know in the comments below. For more on pet names, check out our blog post about Pet Names Used Around the World.
Alternatively if you are looking for parking at Gatwick airport then why not browse through our range of providers and pre-book today.