MAG is investing £1 billion into Manchester Airport's new 'super terminal' as part of the Manchester Airport Transformation Programme. It's a bid to modernise the passenger experience so it's not just a means to an end, but a desirable place to spend time.
But what does the expansion mean for you as a passenger? We've dug out all the info you'll need whether you're flying next week or next year. Here's what expect if you're travelling in 2018 before we get onto the permanent changes.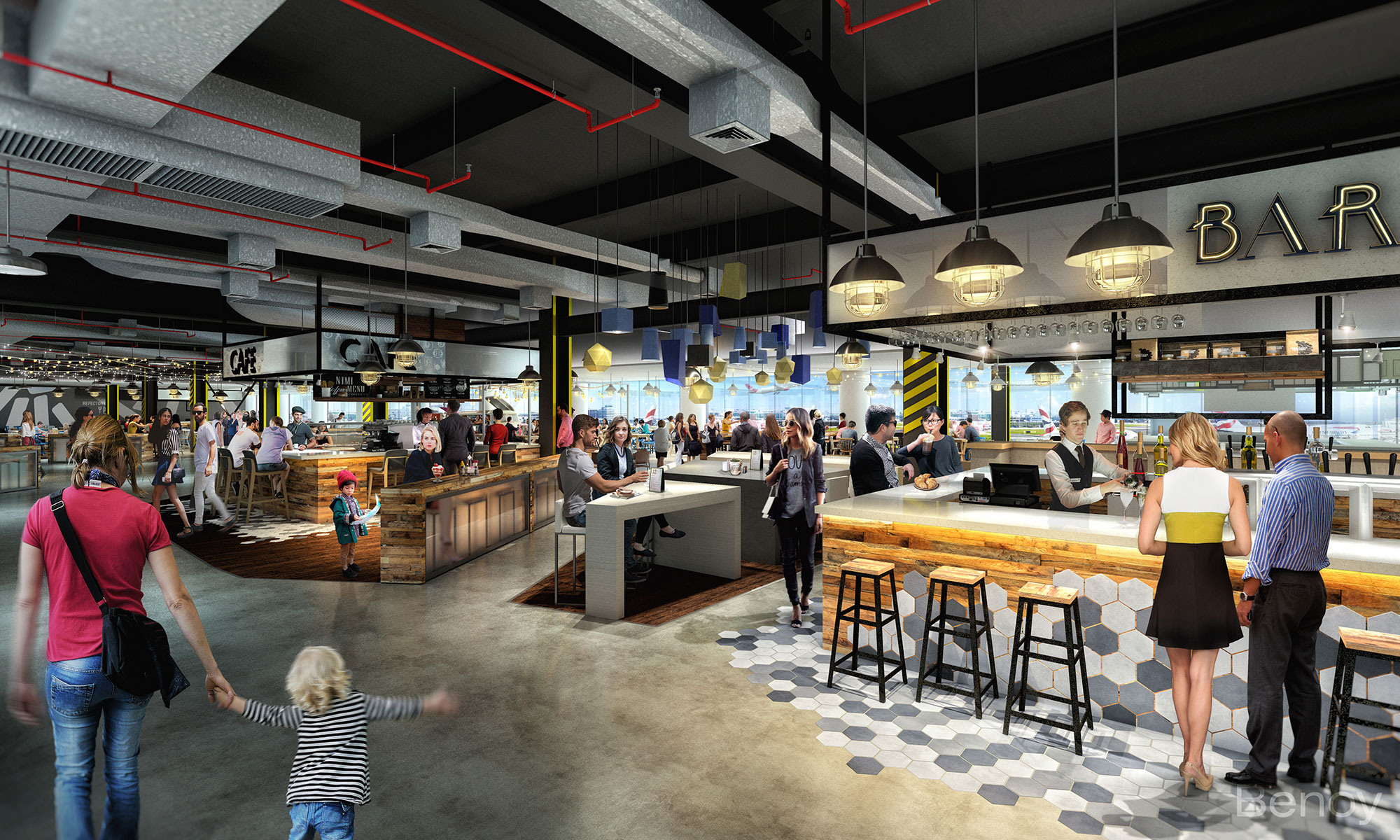 What Do I Need to Know If I'm Flying in 2018?
The biggest temporary change is where passengers pick up, drop off and park.
The departures forecourt is no longer accessible for passenger drop off. Instead, you'll be directed to a new forecourt located on the ground floor of the multi-storey.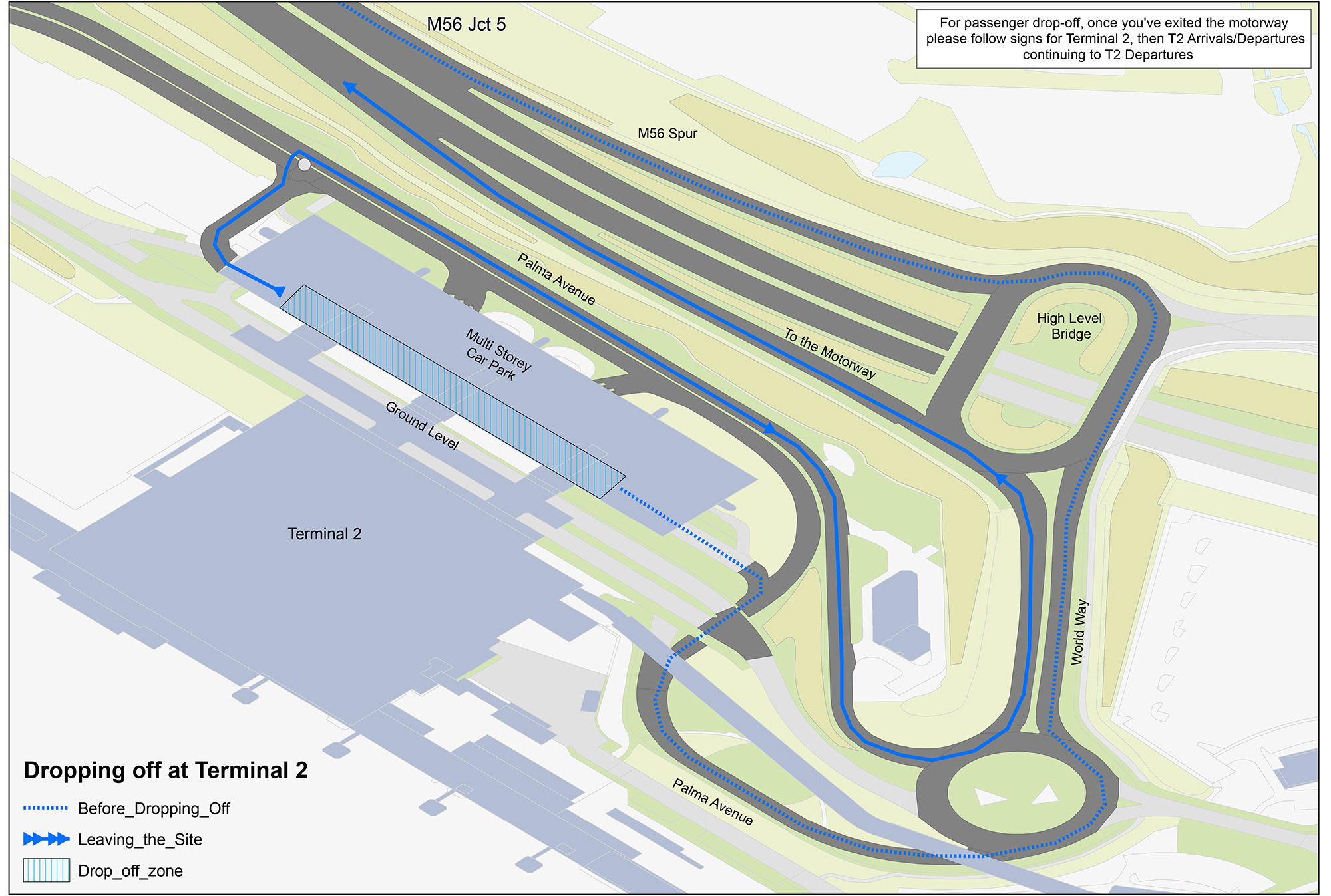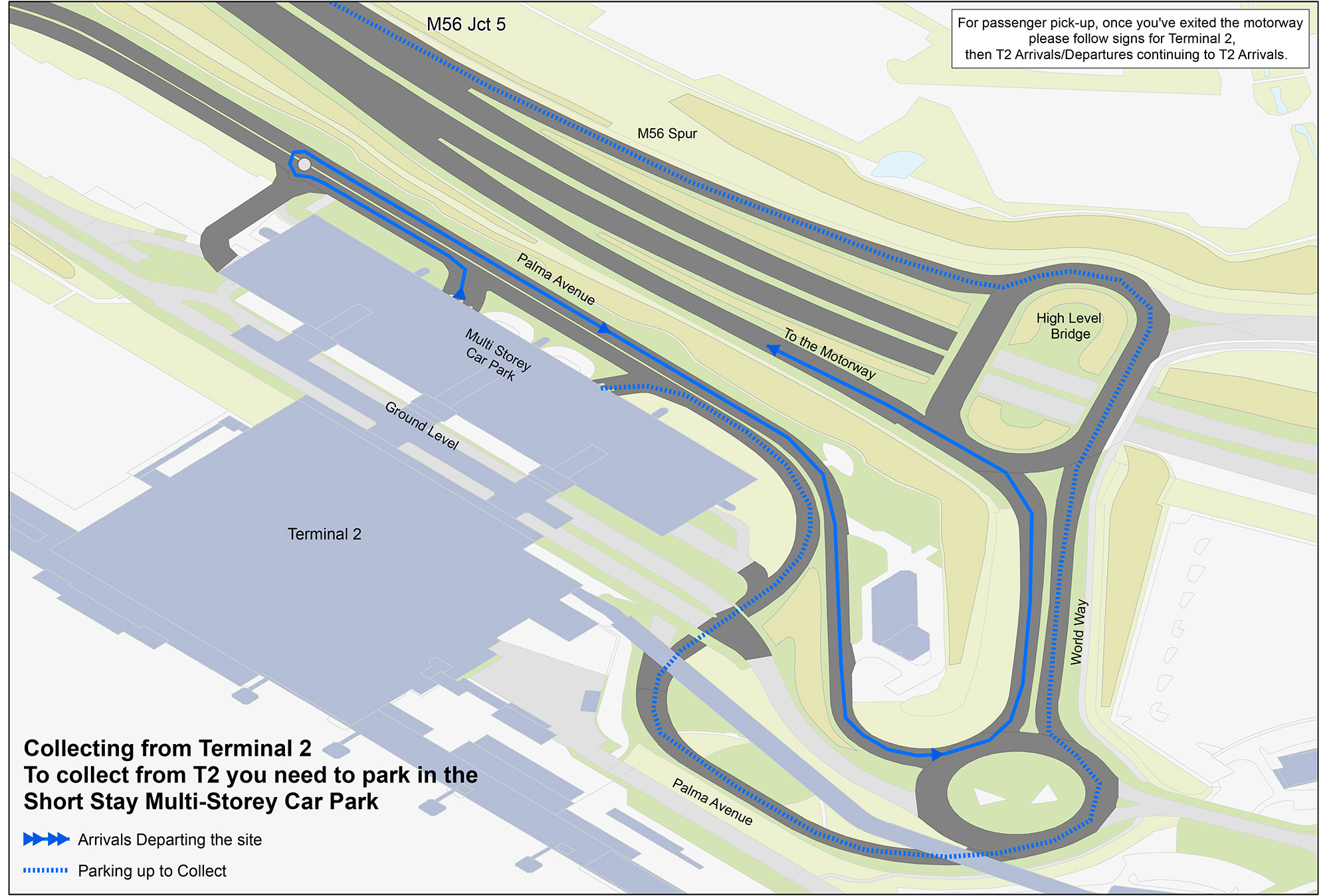 To get to the multi-storey, exit the M56 at Junction 5 and stay in the left-hand lane following signs for Manchester Airport Terminal 2.
At the first roundabout, take the 2nd exit, signposted Terminal 2.
At the 2nd roundabout take the 2nd exit into Palma Avenue, signposted for T2 Multi-Storey car park.
After 0.2 mile the Multi-Storey car park entrance is situated on your left-hand side.
Alternatively, punch M90 4ZY into your sat nav — easy peasy!
If you have a booking, cameras at the barrier will scan your car registration and grant you access to the car park. If the barrier fails to raise, press the help button to call for assistance.
Please note that if you have a vehicle above 2m, the multi-storey — as well as the airport's meet and greet car parks — will be off limits. Luckily we've got plenty of airport parking solutions for you instead!
When you've managed to park up, you'll see the new 650-capacity temporary gate lounge at Terminal 2. The temporary lounge will be in action for up to two years. It features ceiling-high windows with a close-up view of the airfield and wall art detailing the airport's 80-year history. The area also sees new enlarged toilet cubicles and new wayfinding branding so you'll never get lost again!
What Permanent Improvements Are Being Made to Manchester Airport Terminal 2?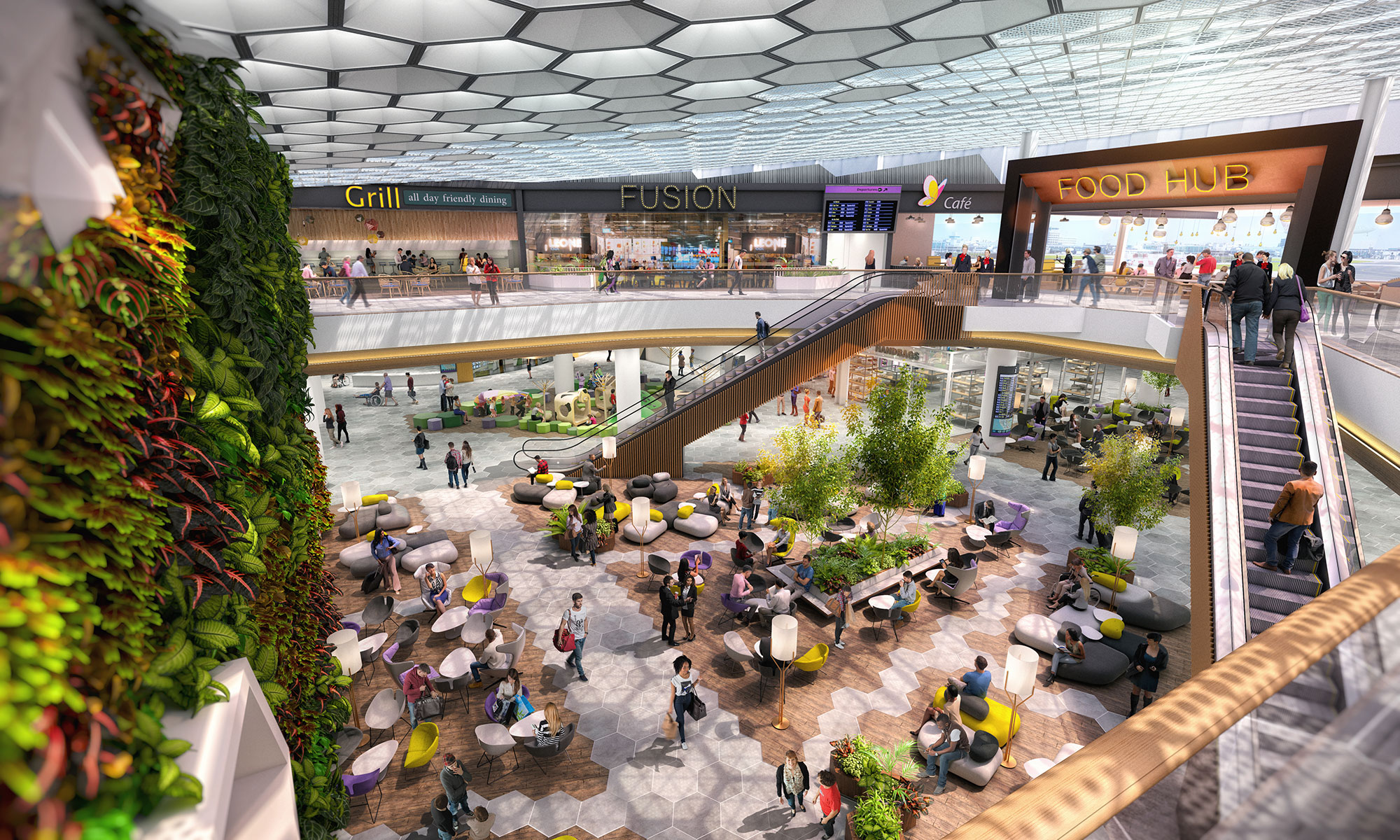 Terminal 2 will become the airport's primary terminal building, more than twice the size. It'll have 60 new spaces for shops and restaurants across 167,000 square feet (!!!) of retail space. That's enough to service 27 million annual passengers and then some!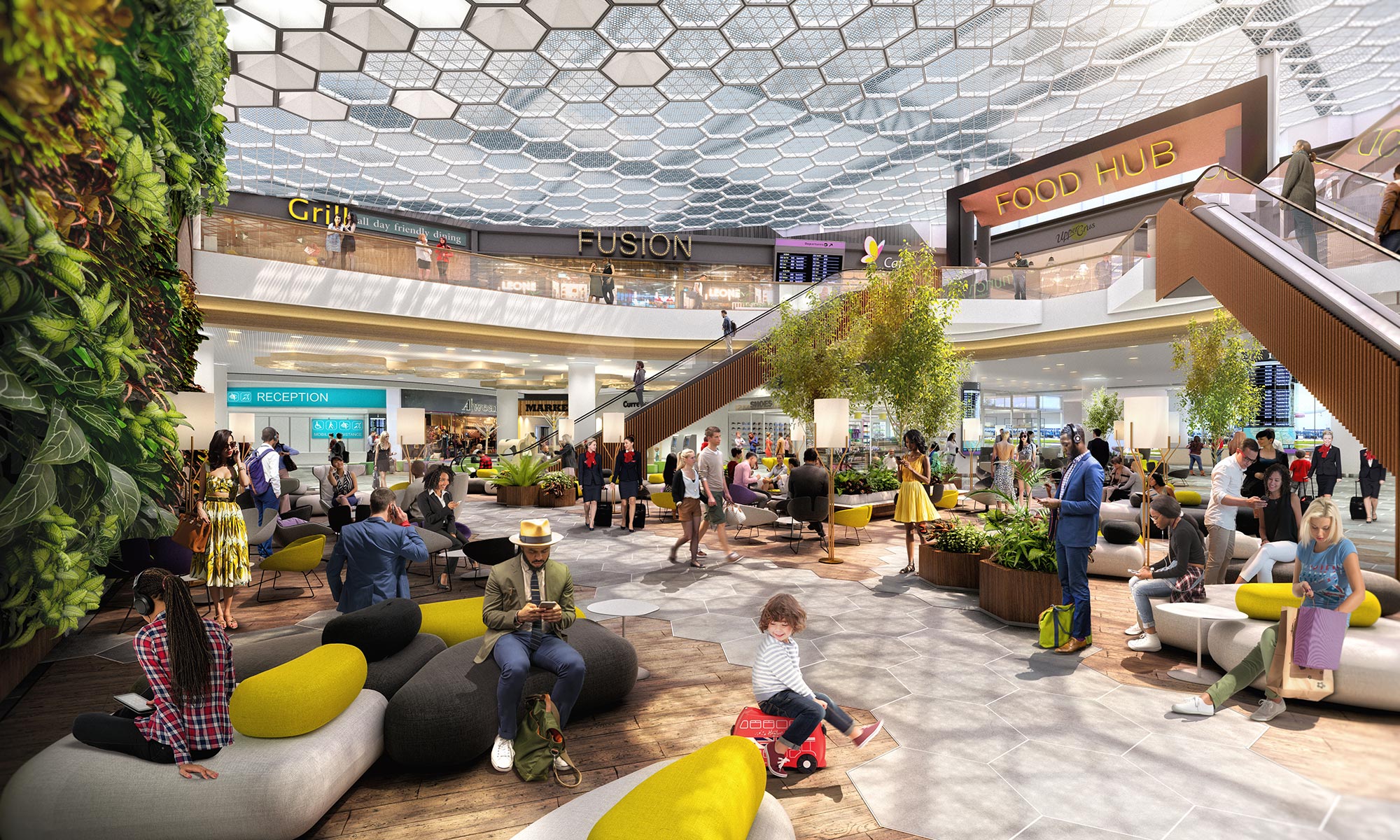 But it's not just high street shops and fast food outlets that Manchester Airport has their eye on to fill the gap. They've said that want a wide range of independent brands, as well as a series of pop-up food stalls in the up-and-coming market area. How cosmopolitan!
The airport wants to create a unique travel-retail environment that isn't just a copy-paste of every shopping centre and food court round the country. Instead they want to take advantage of world cuisine and local businesses to create a truly unique retail environment. You can see their vision for Manchester Airport Terminal 2 a little more clearly in the video below:
What Else is New?
Terminal 2 doesn't get all the glory — there are improvements on the cards for all parts of the airport, including:
The improvement of Terminal 3 to cater for an ever-expanding flight schedule and therefore increased demand.
New and enlarged airside transfer facilities, including the direct linkage between Terminals 2 and 3.
The installation of state-of-the-art technology in the increased security hall, enabling more passengers to be screened faster than ever before.
Self-service check in to make your life easier as a passenger.
A future-proofed operational airport environment to provide greater flexibility and resilience for evolving airline and security needs.
New stands and piers with better departure gate facilities.
An improved surface access road system, making it easier for customers to come to and from the airport.
A US pre-clearance facility, allowing passengers to clear immigration, customs and agricultural inspection by US Customs and Border Protection (CBP) before boarding their flight.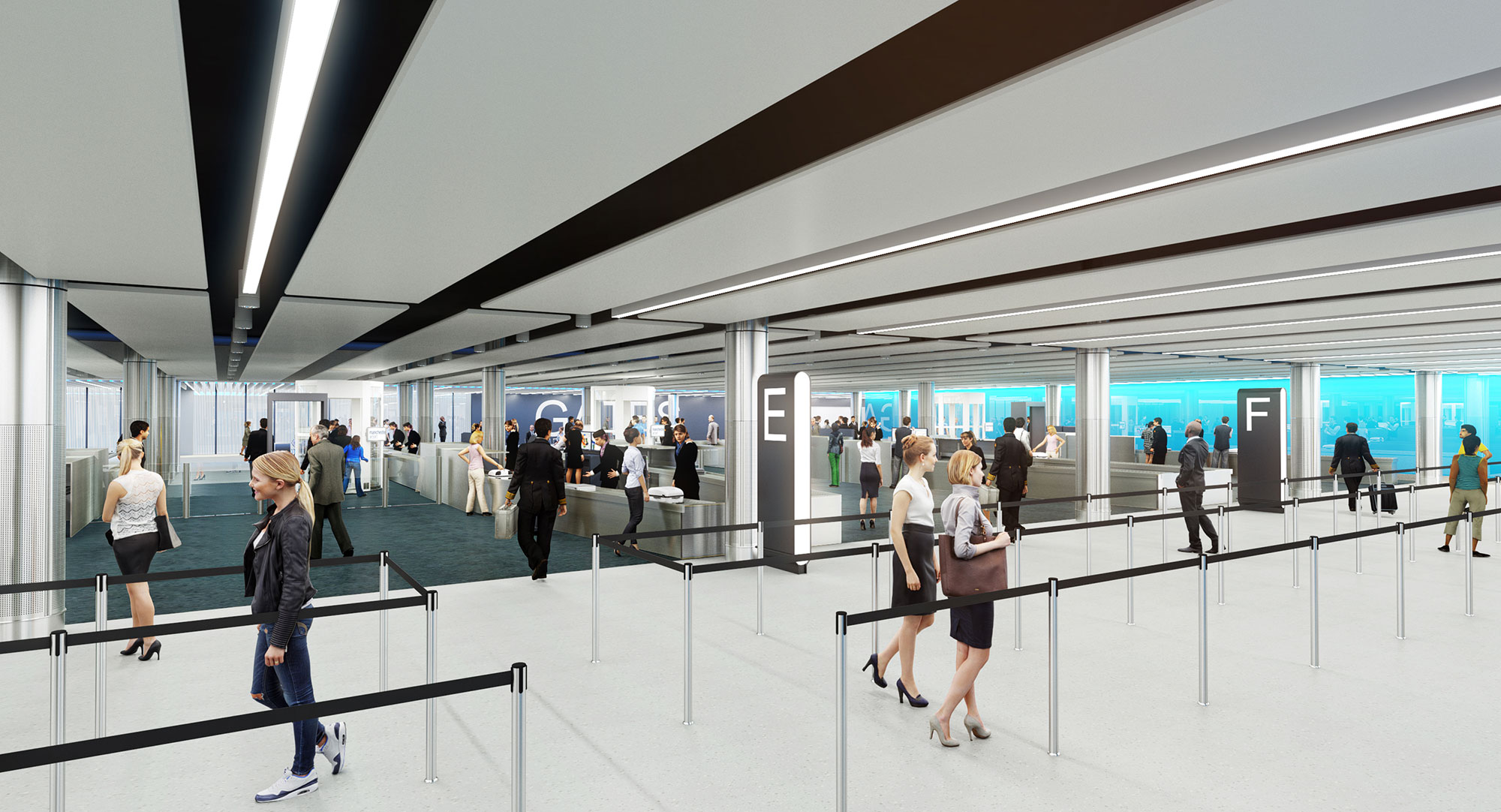 But Why Update Manchester Airport Terminal 2 Now?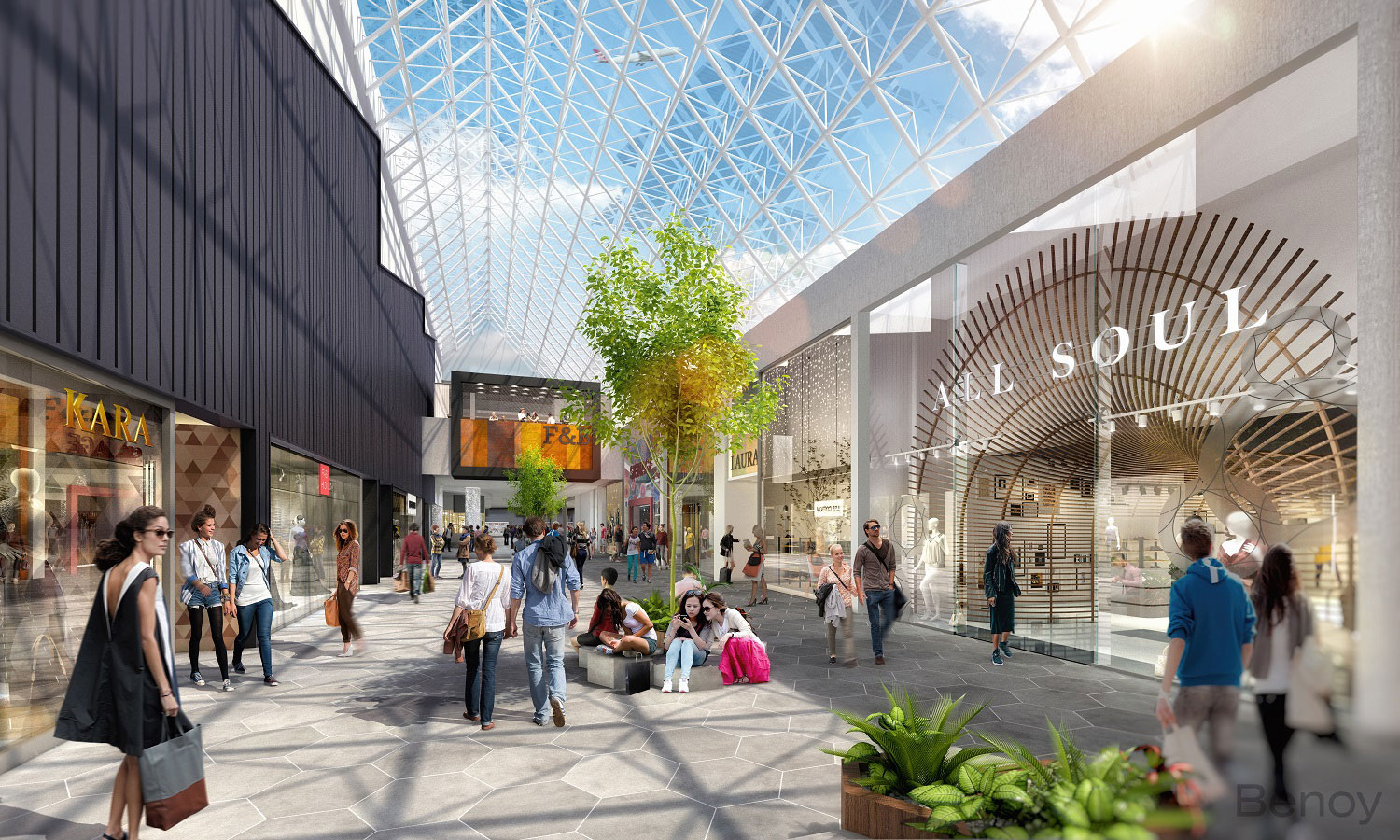 Improvements are always a good thing, but why has Manchester Airport decided to undertake this development of Terminal 2 now? One of the main drivers is simply that the airport has never been so busy! With millions of people using it every year to travel with hundreds of airlines, there's never been a better time to make key changes to the terminal and reinforce it as a global gateway. In their own words: "We want to build on the success and contribution the airport makes to the Northern economy by investing in transforming its facilities and the experience we offer to passengers.
"We are reaching the boundaries of what can be achieved through our existing infrastructure and our transformation programme is an important investment in the future of Manchester Airport."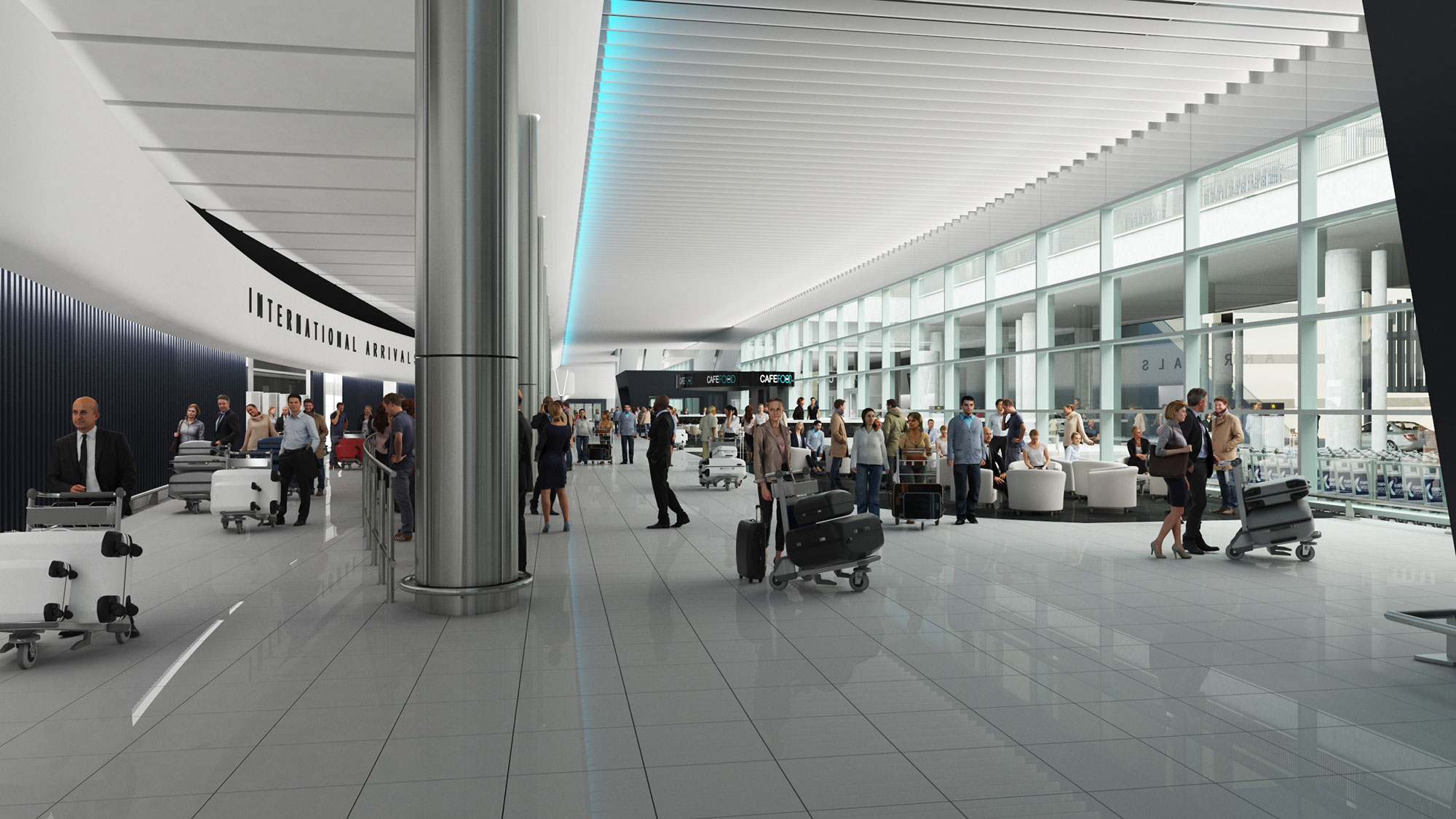 So If This All Sounds Good…
…Why not take a look by treating yourself to a winter break? As ever, SkyParkSecure will be on hand to provide you with top class recommendations on our blog, and highlight the best, most convenient, and most cost effective places to park your motor.