MAG is investing £1 billion into Manchester Airport's new 'super terminal' as part of the Manchester Airport Transformation Programme. It's a bid to modernise the passenger experience so it's not just a means to an end, but a desirable place to spend time.
This article will go through the changes you should expect for the airport at large, as well as what to do if you're travelling from Manchester Airport this year.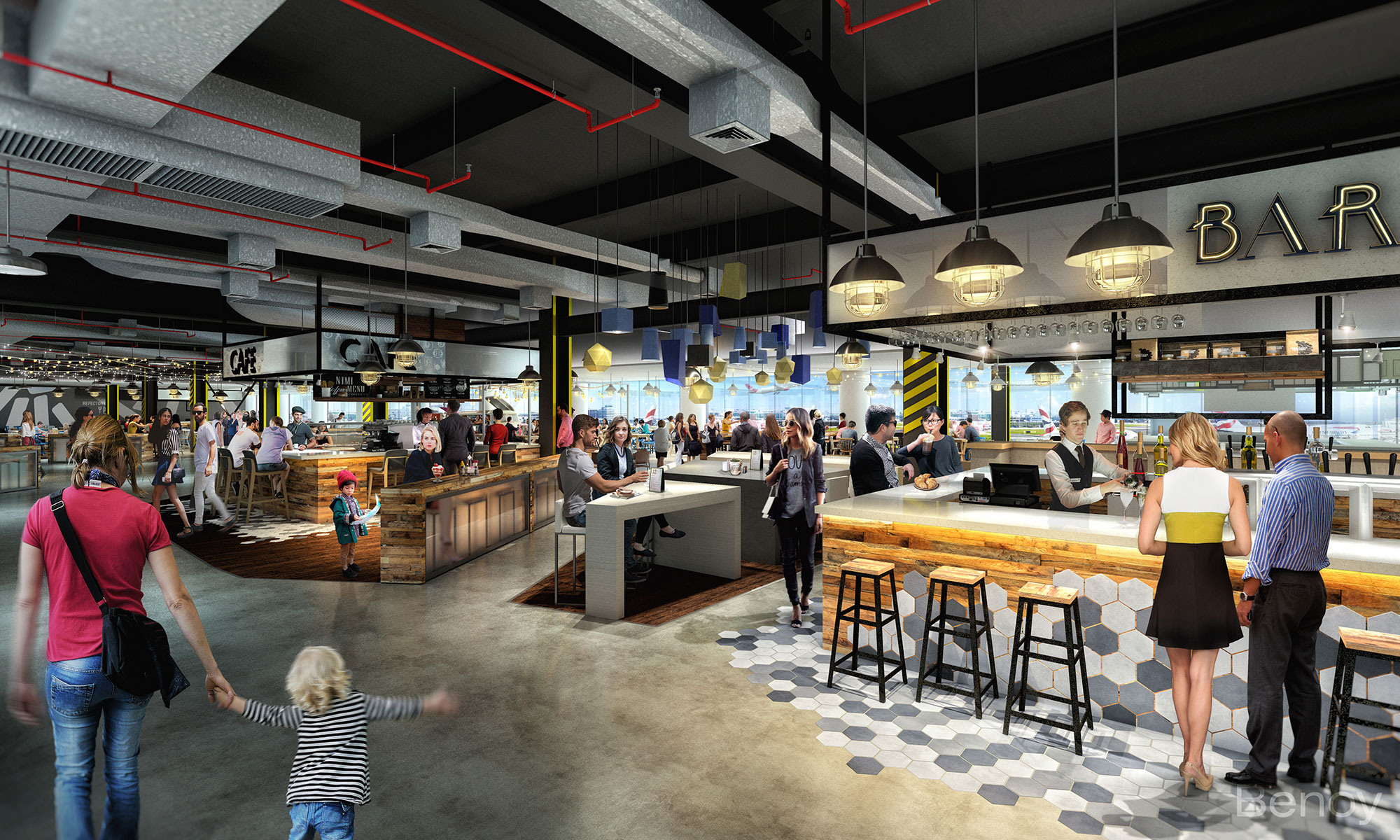 What New Bars & Restaurants Are Opening at Manchester Airport?
Manchester Airport has just announced which eating and drinking establishments will be coming to Terminal 2 in summer 2020.
Amber Alehouse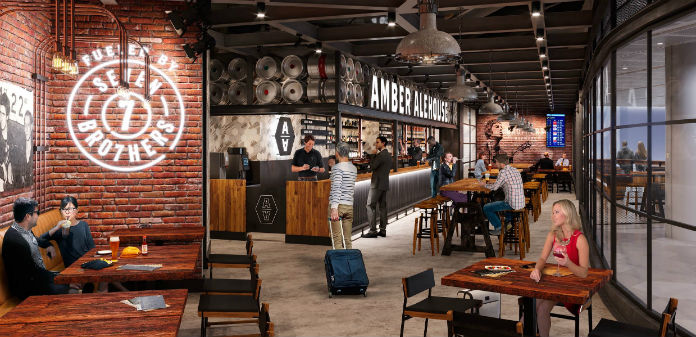 Amber Alehouse is described as a tribute to Manchester culture, and it's easy to see why.
This 'modern, industrial gastropub' heavily promotes local craft beers, ales and lagers from Salford's Seven Bro7hers brewery, as well as locally made spirits such as Manchester Gin.
Apiary Bar & Eatery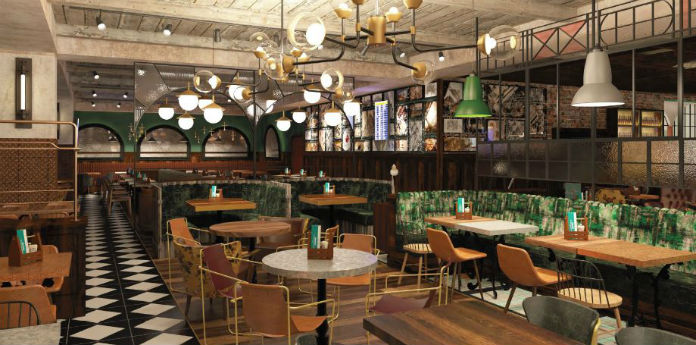 Part of the ETM Group, Apiary will be a luxury artisan bar and eatery, offering exquisite breakfast, lunch and dinner dishes.
Apiary is again leaning on its Manchester location by featuring local drinks on its menu such as Didsbury Gin, Three Rivers Gin and Manchester Still.
Archie's
Once a small milkshake shop and takeaway, Archie's now has cult status amongst burger fans in Manchester, Liverpool and Birmingham.
Soon you'll be able to dine on decadent chicken and waffles before you fly, or even try a milkshake endorsed by Ne-yo, Conor McGregor or the Coronation Street cast.
Barburrito
The Barburrito in Picadilly Gardens was the first burrito bar in the UK, so it's quite fitting that they'll finally have a home at Manchester Airport.
Flying to Mexico? Why not whet your appetite with a tasty burrito washed down with delicious Mexican beer?
The Bridgewater Exchange
The Bridgewater Exchange has been brewing since 1860, and their new Brewpub & Kitchen at Manchester Airport is designed to carry on that tradition.
They're even promising to brew a beer unique to their new home!
Grindsmith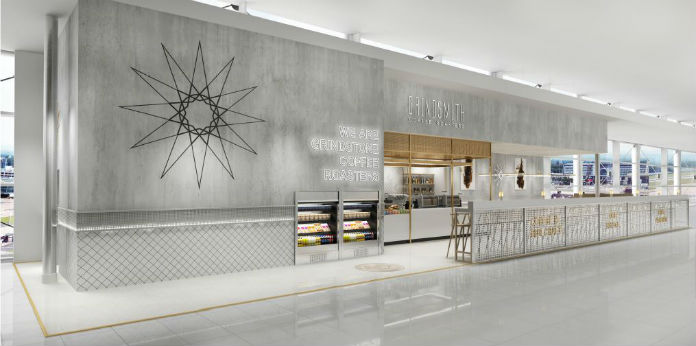 Early morning and late night flyers alike can come together in their appreciation of Grindsmith's arrival!
The Manchester Airport location will also be their largest store to date, so as many people as possible can enjoy the perfect coffee.
KFC
No longer just for people flying from terminal 3, KFC is arriving at terminal 2 next year.
There's probably nothing to say about this one that you don't already know!
M&S Food to Go
Another much-requested franchise finally makes its way into the airport!
M&S Food to Go will be supplying hot sandwiches, soups and breakfast rolls, as well as freshly made pastries, salads, beers and wines.
Pot Kettle Black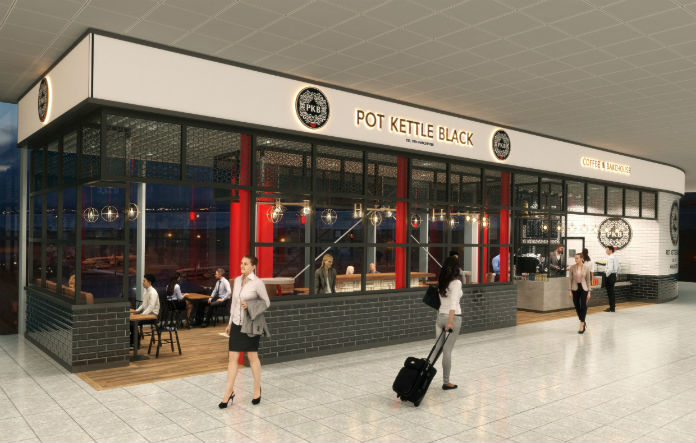 Pot Kettle Black's decor and menu are inspired by both Manchester and the rest of the world, making it the perfect cafe for Manchester Airport.
Set up by two rugby players who wanted a place to go that reminded them of their travels in Australia, they took the best dishes they'd tried around the world, and infused them with Manchester passion.
San Carlo
San Carlo proudly claim themselves to be the best Italian restaurant in the UK, and once you try their food you might have a hard time arguing!
If you want authentic Italian food, top class service and a full belly, get yourself down to San Carlo pronto!
VIT
VIT is a juice and food bar that's perfect if you're a health nut that doesn't like to compromise even when you're going away; or you know you're going to overindulge while you're on holiday and think you should at least try and start off healthy.
The clear, uncomplicated menu makes choosing a juice, smoothie or nutritious snack a doddle, and you won't even feel guilty afterwards.
Wagamama
Another beloved franchise heading to terminal 2! Wagamama offers Japanese-style cuisine to UK punters, bringing delicious ramen, kokoro and teppanyaki to our shores.
The Manchester Airport location will mark Wagamama's sixth restaurant in the city. They're obviously big fans!
Wrapchic
Wrapchic proclaims itself Differently Indian, and with its unique mashup of Indian and Mexican cuisine, it's easy to see why!
Whether your preference is for wrapchos or wrapaninis, there's something for every taste at Wrapchic.
What's the Latest Development for Terminal 2?
On 25th March 2019, Phase 1 of the Manchester Airport Transformation Programme was officially completed, which included a new terminal pier and a new multi-storey car park.
The Official Manchester Airport T2 Multi Storey West is just 8 minutes' walk from Terminal 2, and since it's brand new for 2019 we suspect it's going to be popular!
Of course, new car parks at the airport are always good news — it means finding a space by the terminal will be even easier.
But in addition to the new car park, Manchester Airport Terminal 2 opened a new terminal pier, which is 216m long and provides stunning views of the airfield.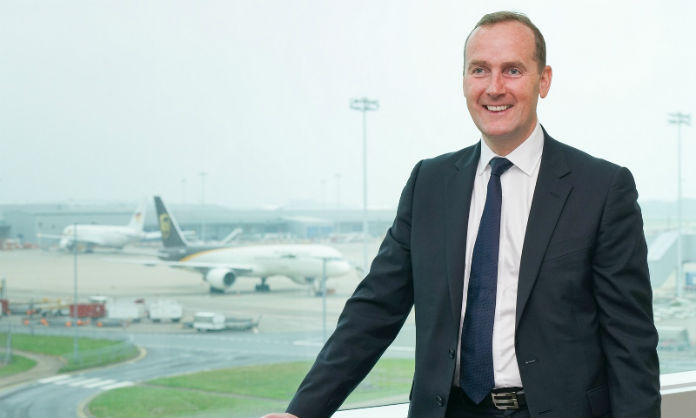 Manchester Airport Chief Executive Andrew Cowan said: "Customers can start to enjoy the new facilities, at the same time as getting a taste of what to expect from the next stages of our £1bn transformation programme.
"Over the coming years we will transform the airport for all of our customers, giving the North the world-class airport it deserves. The investment we are making and the range of destinations we connect to, in all corners of the world, underlines the vital role Manchester Airport plays in creating jobs and driving growth across the North of England.
Looking forward to 2020, a further extension to Terminal 2 will increase its capacity by 150%, followed by further improvements and refurbishments in 2022, including another pier.
What Do I Need to Know If I'm Flying from Manchester in 2019?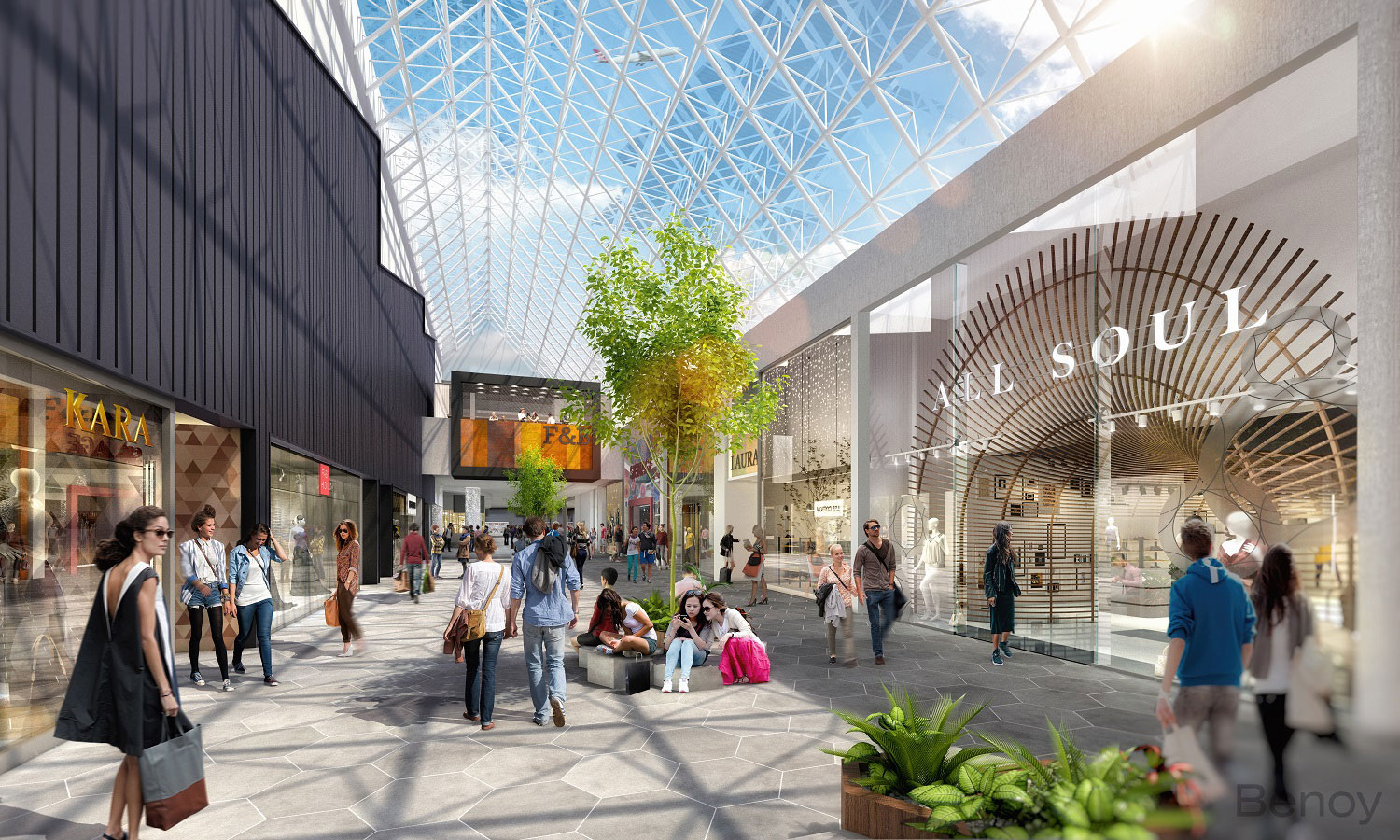 When you arrive at Terminal 2, you'll see the new 650-capacity temporary gate lounge. The temporary lounge will be in action for up to two years. It features ceiling-high windows with a close-up view of the airfield and wall art detailing the airport's 80-year history. The area also sees new enlarged toilet cubicles and new wayfinding branding so you'll never get lost again!
But the biggest logistical changes for travellers are associated with where you can pick up and drop off passengers.
For dropping off you have two options, which we'll explain below.
Dropping Off at the Terminal 2 Departures Forecourt
Firstly, you can drop off right outside Terminal 2 at departures level. To get here, simply leave the M56 at Junction 5 and stay in the left-hand lane, following signs for Terminal 2.
At the roundabout, take the exit signposted Terminal 2 and you've made it!
Check out the map below for a clearer picture of where to go: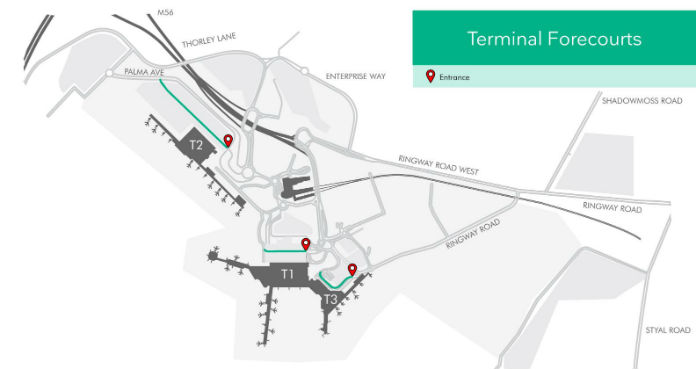 Dropping Off at the Multi-Storey Car Park
Your second option is to drop-off at the multi-storey.
To get to the multi-storey, exit the M56 at Junction 5 and stay in the left-hand lane following signs for Manchester Airport Terminal 2.
At the first roundabout, take the 2nd exit, signposted Terminal 2.
At the 2nd roundabout take the 2nd exit into Palma Avenue, signposted for T2 Multi-Storey car park.
After 0.2 mile the Multi-Storey car park entrance is situated on your left-hand side.
Alternatively, punch M90 4ZY into your sat nav — easy peasy!
If you have a booking, cameras at the barrier will scan your car registration and grant you access to the car park. If the barrier fails to raise, press the help button to call for assistance.
Please note that if you have a vehicle above 2m, the multi-storey — as well as the airport's meet and greet car parks — will be off limits. Luckily we've got plenty of airport parking solutions for you instead!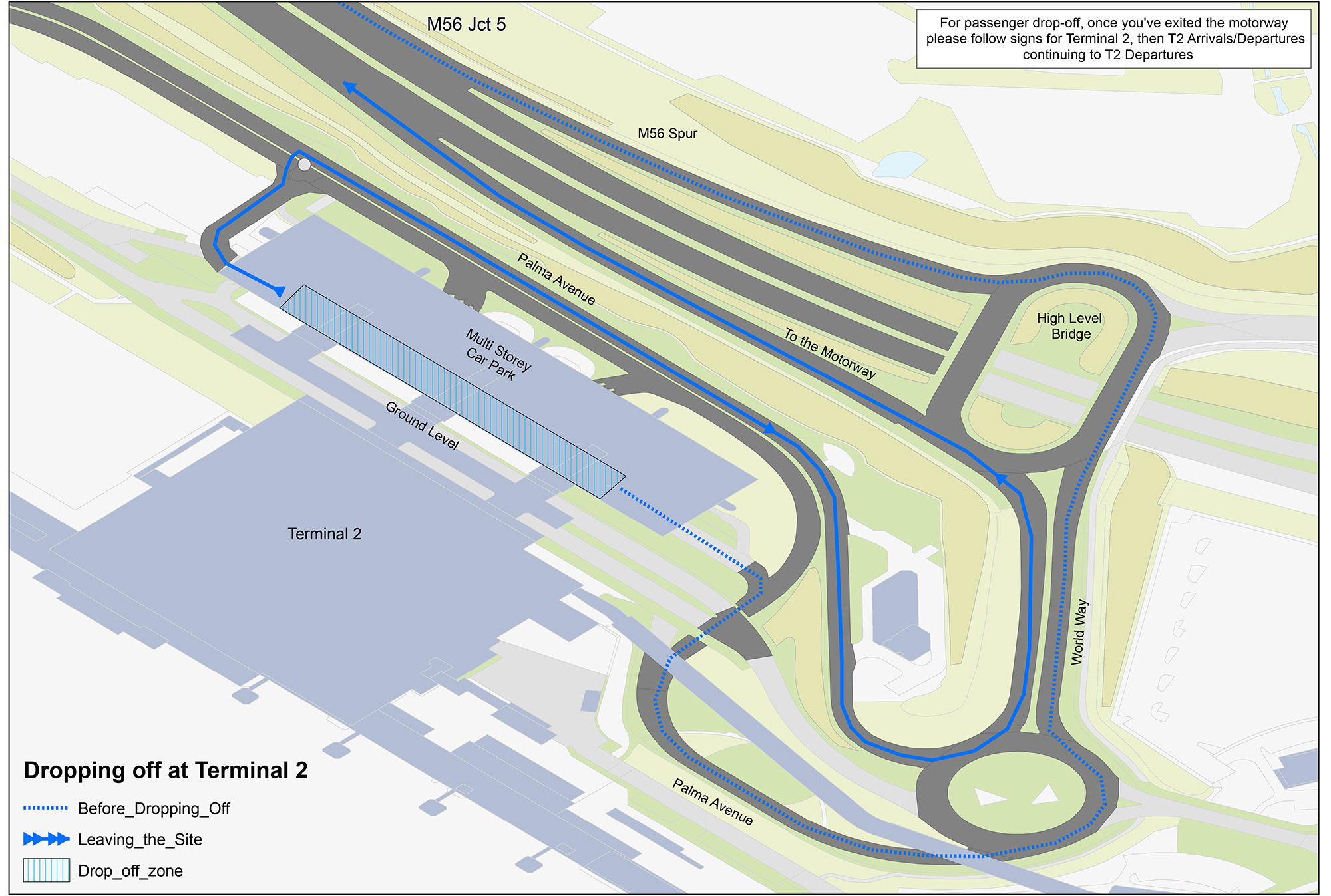 Picking Up at Manchester Terminal 2
If you're picking someone up from Terminal 2, you can head straight to the multi-storey using the directions above.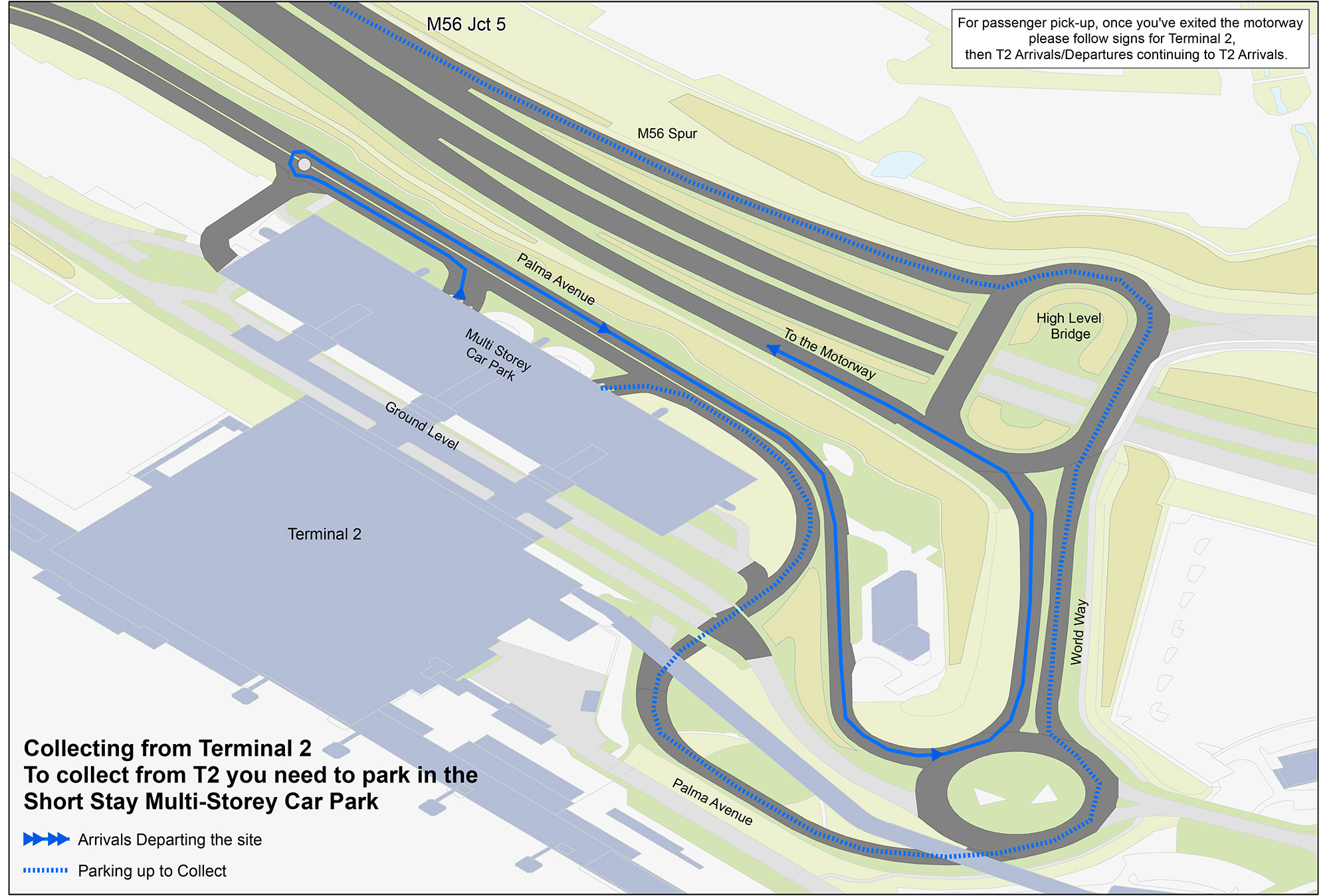 Are There Charges for Picking Up & Dropping Off?
Unforunately there is a charge in exchange for this convenience.
If you drop-off at the Terminal 2 forecourt or the multi-storey car park, the fee is £3 for 5 minutes, or £4 for £10 minutes.
However, you can get around this fee by dropping your passengers off at the free drop-off area on Thorley Lane, as long as they don't mind catching a complimentary 7-minute transfer bus to the terminal.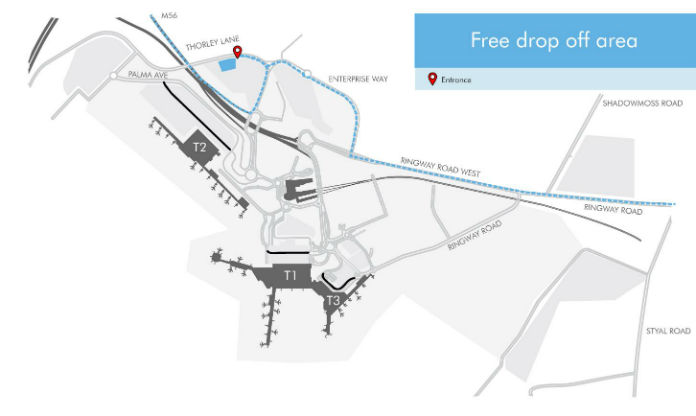 Picking up at the multi-storey also comes with a cost of £4 for 30 minutes.
What Permanent Improvements Are Being Made to Manchester Airport Terminal 2?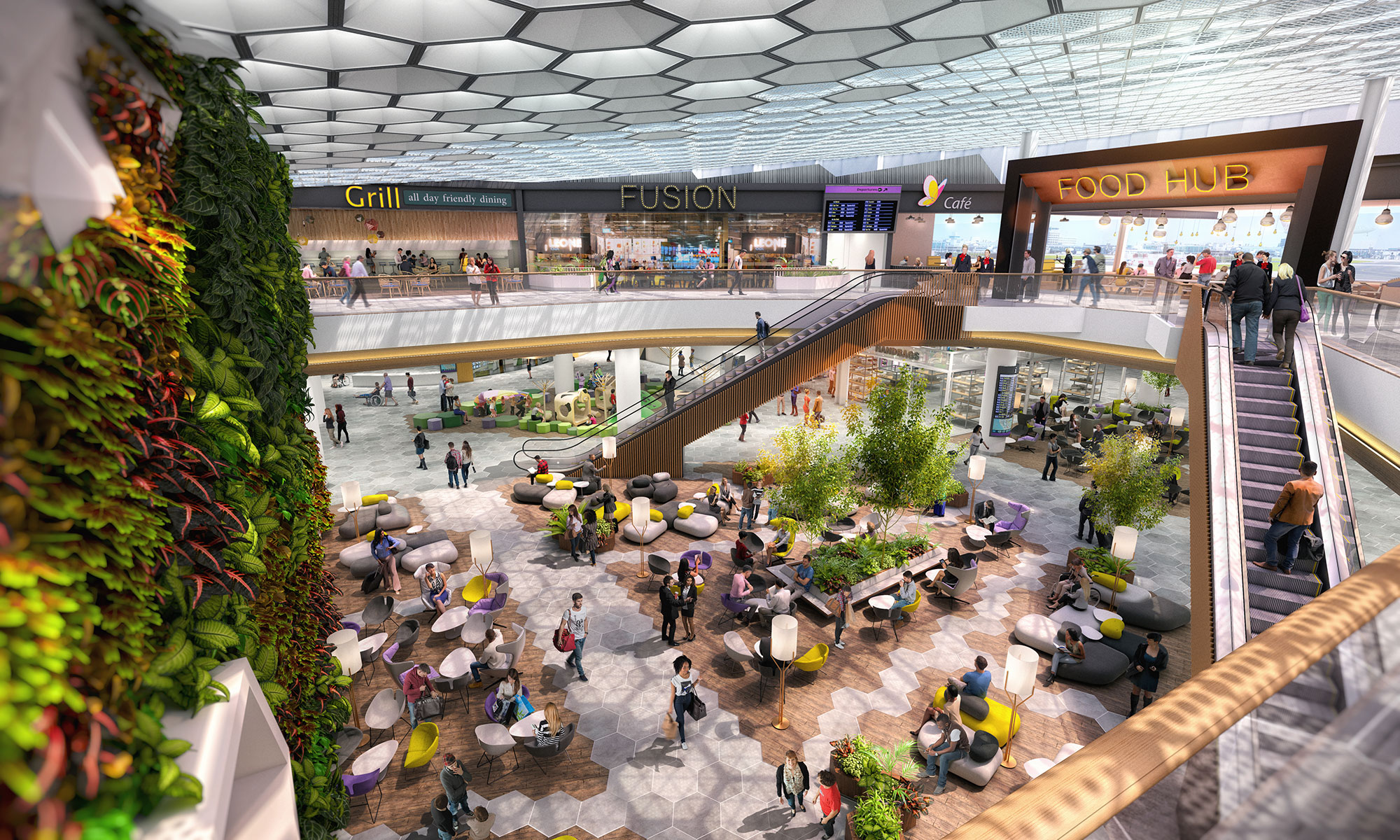 Terminal 2 will become the airport's primary terminal building, more than twice the size. It'll have 60 new spaces for shops and restaurants across 167,000 square feet (!!!) of retail space. That's enough to service 27 million annual passengers and then some!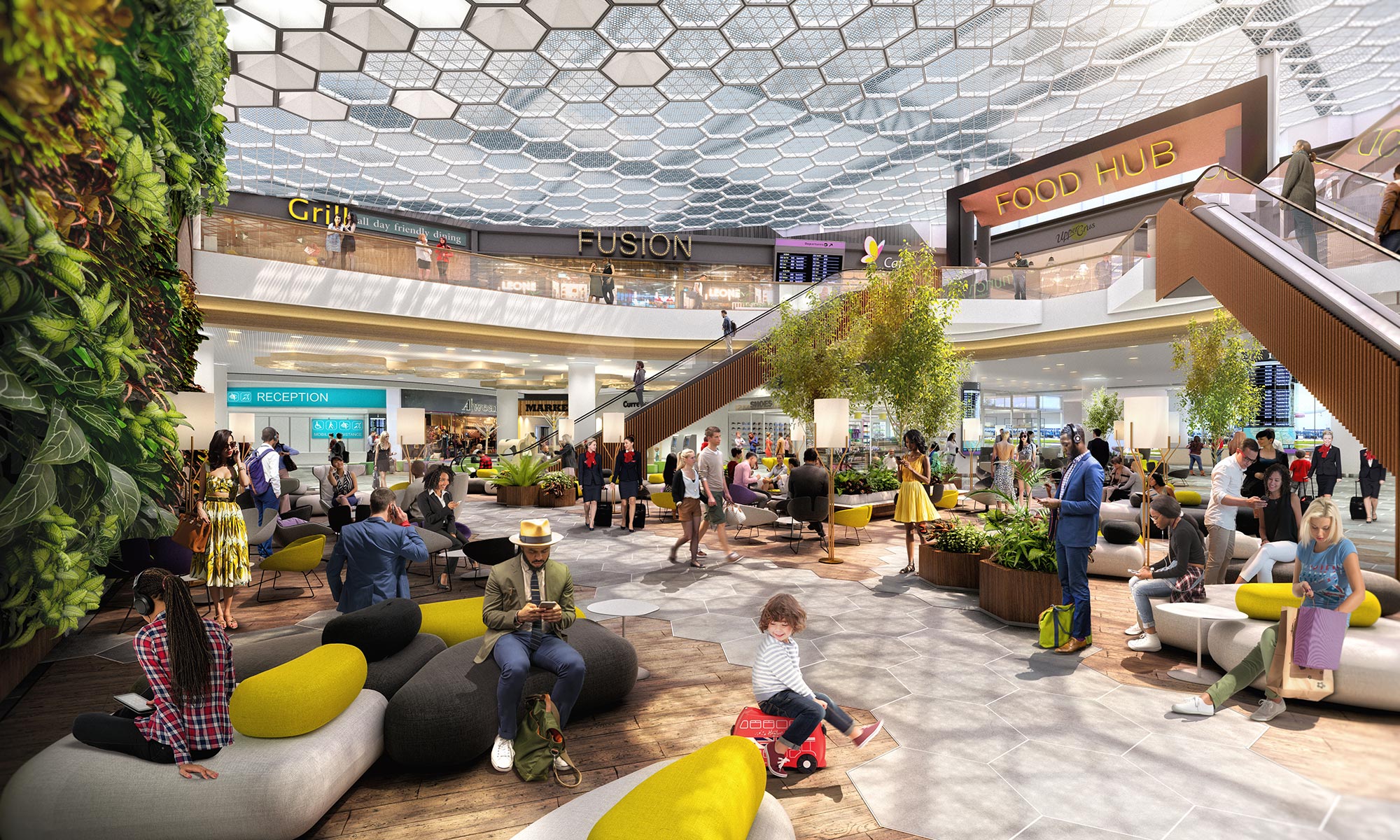 But it's not just high street shops and fast food outlets that Manchester Airport has their eye on to fill the gap. They've said that they want a wide range of independent brands, as well as a series of pop-up food stalls in the up-and-coming market area. How cosmopolitan!
The airport wants to create a unique travel-retail environment that isn't just a copy-paste of every shopping centre and food court round the country. Instead they want to take advantage of world cuisine and local businesses to create a truly unique retail environment. You can see their vision for Manchester Airport Terminal 2 a little more clearly in the video below:
You'll start to see much of these changes from April 2019 when a brand new pier will be opening — the connecting bridge that takes passengers to board their planes.
What Else is New?
Terminal 2 doesn't get all the glory — there are improvements on the cards for all parts of the airport, including:
The improvement of Terminal 3 to cater for an ever-expanding flight schedule and therefore increased demand.
New and enlarged airside transfer facilities, including the direct linkage between Terminals 2 and 3.
The installation of state-of-the-art technology in the increased security hall, enabling more passengers to be screened faster than ever before.
Self-service check in to make your life easier as a passenger.
A future-proofed operational airport environment to provide greater flexibility and resilience for evolving airline and security needs.
New stands and piers with better departure gate facilities.
An improved surface access road system, making it easier for customers to come to and from the airport.
A US pre-clearance facility, allowing passengers to clear immigration, customs and agricultural inspection by US Customs and Border Protection (CBP) before boarding their flight.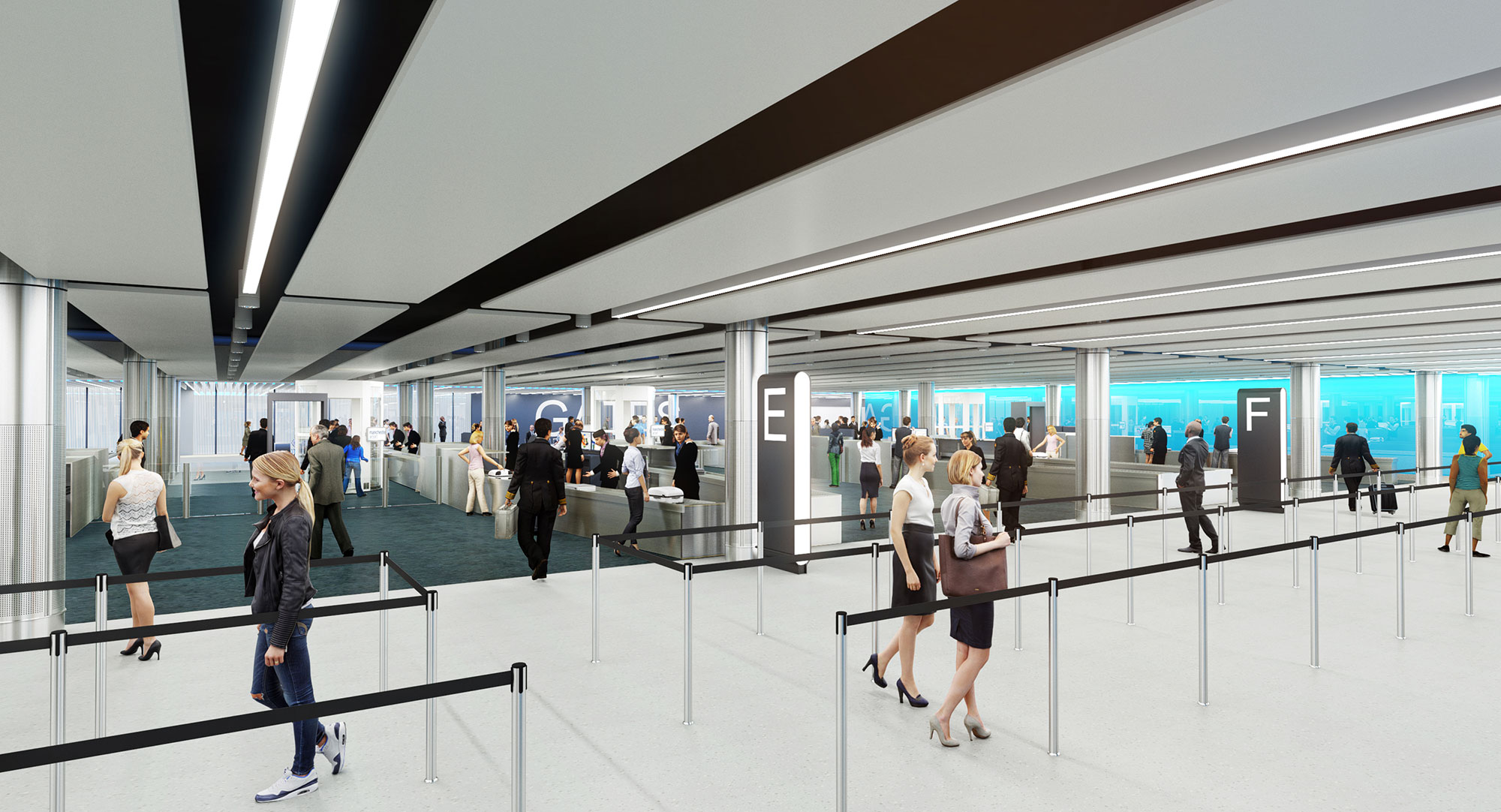 But Why Update Manchester Airport Terminal 2 Now?
Improvements are always a good thing, but why has Manchester Airport decided to undertake this development of Terminal 2 now? One of the main drivers is simply that the airport has never been so busy! With millions of people using it every year to travel with hundreds of airlines, there's never been a better time to make key changes to the terminal and reinforce it as a global gateway. In their own words: "We want to build on the success and contribution the airport makes to the Northern economy by investing in transforming its facilities and the experience we offer to passengers.
"We are reaching the boundaries of what can be achieved through our existing infrastructure and our transformation programme is an important investment in the future of Manchester Airport."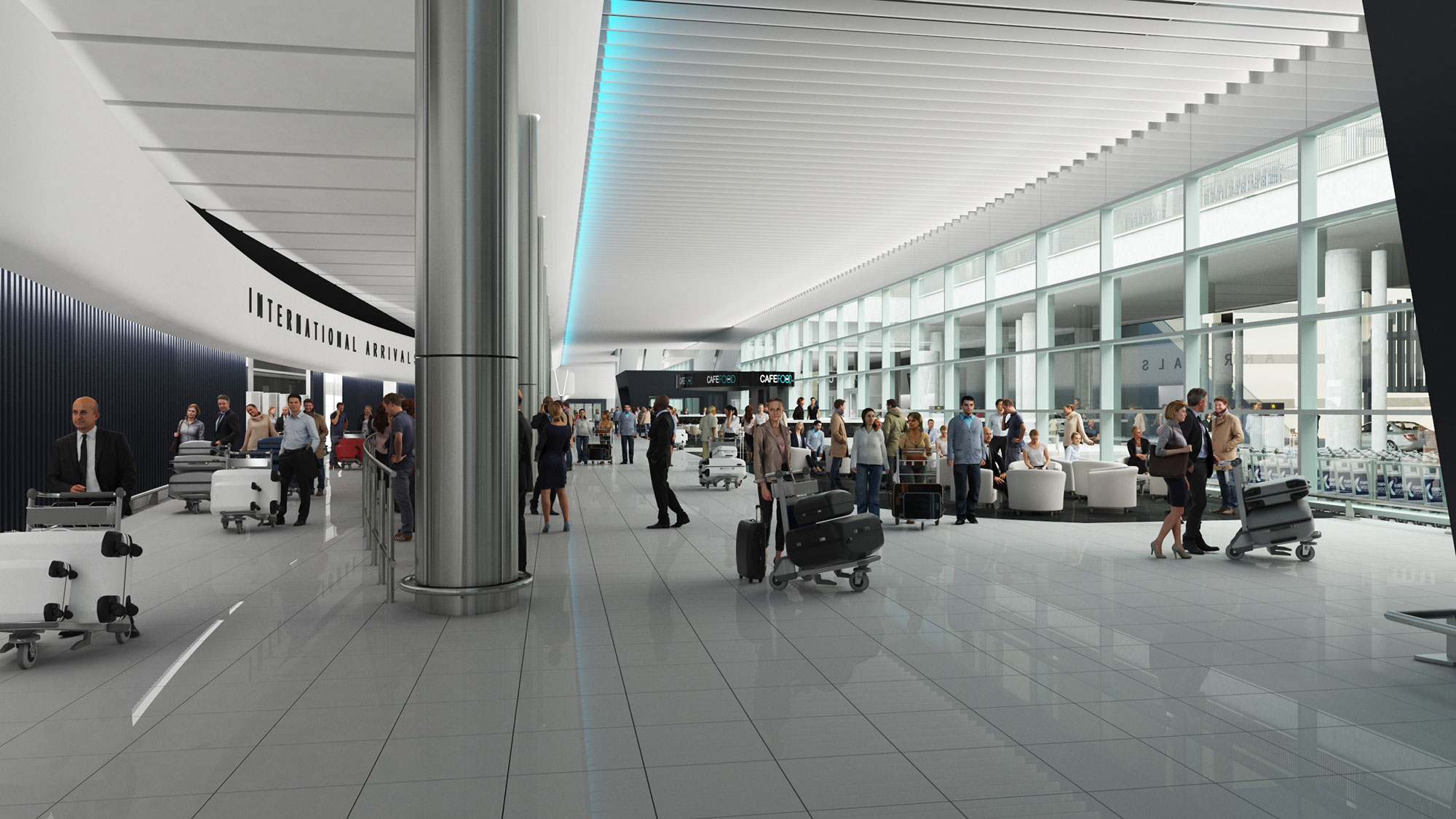 So If This All Sounds Good…
…Why not take a look by treating yourself to a winter break? As ever, SkyParkSecure will be on hand to provide you with top class recommendations on our blog, and highlight the best, most convenient, and most cost-effective places to park your motor.