Manchester Airport T2 Multi Storey West
0 min. transfer

0 miles to MAN
Official on-airport parking

Keep your keys

Short walk to terminal 2

Cancellation Cover not available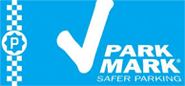 park mark award
Locate Manchester Airport T2 Multi Storey West
Drop-Off Location
T2 Multi-Storey West, Manchester Airport, Melbourne Avenue, Manchester, M90 5PR
Manchester Airport Address
Manchester Airport, Manchester, M90 1QX
From my location
A Quick Overview of Manchester Airport T2 Multi Storey West
Manchester Airport T2 Multi Storey West - Customer Tips
Please allow an 8-minute walk to the Terminal 2 check-in desks
Majority of spaces are undercover
Ideal for guests travelling for business and leisure
Official airport car park
Well-lit facility for arrivals during hours of darkness
Operates Automatic Number Plate Recognition (ANPR) for simple entry and exit.
Arrival procedure for MAN T2 Multi-Storey West
Upon approach to the parking entry barrier, our number plate recognition cameras will scan your car's registration and grant you access to the car park. If the barrier fails to raise, please press the help button to call for assistance.
Return Procedure for T2 Multi Storey West at Manchester Airport
On your return to the car park, simply load your car, drive to the exit and the barrier will lift automatically.
Security Information
CCTV, fencing (as part of the structure) and patrols as well as being ANPR enabled.
Overview
Located close to terminal 2, but parking is available here no matter which terminal you're flying from.
Simply park your car and take a short walk to the terminal 2, or catch a complimentary transfer bus to terminals 1 and 3.
Disabled Facilities
Disabled parking spaces are available on a first come first servied basis.
Important Information
Before you set off ensure you have a copy of your email confirmation.
If your actual stay is longer than your booked stay, you will be charged extras on departure at the car park's standard daily rate. Please note: No refund will be issued for part used stays.
Height Restriction Maximum vehicle height 2.0 metres (6 feet 6 inches) - Trailers are not permitted.
Parking bays are available for disabled drivers.
It is possible to scan the QR Code from your mobile.
This is a self park product so you can take your keys with you.
PLEASE NOTE : NO PRE-BOOKED PARKING IS ALLOWED ON THE GROUND FLOOR OF THIS CAR PARK: CHARGES FOR NON-COMPLIANCE MAY APPLY UPON EXIT.
Where you have booked this car parking product, by giving us at least 72 hours' notice prior to the car park arrival time and date, you will be entitled to a refund calculated as a percentage of the car parking fee as set out in the table below. Any bookings cancelled within 71 hours and fifty nine minutes of the car park arrival date will not be refunded.
Prior notice to the car park arrival time
71 hours and fifty-nine minutes - 0% refunded
72 hours – 119 hours and fifty-nine minutes - 20% refunded
120 hours – 167 hours and fifty-nine minutes. - 50% refunded
168 – 335 hours and fifty-nine minutes - 60% refunded
336 hours– 719 hours and fifty-nine minutes - 70% refunded
Over 720 hours - 75% refunded
COVID-19
Manchester Airport have taken the following steps to help Fight Covid-19
Screens in Reception areas to protect both staff and customers
Customers will be asked to use an antibacterial wipe to wipe their key before placing it in the key drop boxes
Self-serve machines will be used as much as possible to limit interaction with individuals face to face
All hard surfaces have been treated with special antibacterial products which protect them for 6 months
When moving cars staff will wear face masks to limit risk of transmission. All staff will be asked to follow government guidance and either wash their hands or use hand sanitiser regularly
Reviews for Manchester T2 Multi Storey West
Make sure to view the Manchester T2 Multi Storey West reviews below. Genuine customers have provided us with independent reviews of  Manchester Airport T2 Multi Storey West through Reevoo. You can filter by score, most helpful or most recent.
Latest Reviews for Manchester Airport T2 Multi Storey West