Ryanair's baggage policy means that if you're just taking hand luggage on your flight, it'll have to conform to a very particular set of dimensions.
Ryanair has become notorious for offering cheap flights to travellers but charging through the nose for almost everything else, including many things that other airlines offer free of charge.
To minimise your spending once you get to the airport, here's how to avoid some of the most popular Ryanair extra charges, including Ryanair's baggage costs.
Extra Baggage Fees/Ryanair Priority Boarding Charge

The information in this video was correct at the time of publishing (26th Nov 2018).
The subject of much discussion online, Ryanair's baggage fees have been steadily increasing over the last few years.
And in 2019, they have been quietly raised once several times.
Previously passengers were able to bring one small bag into the cabin, and another larger bag to go in the hold, all free of charge. Then to "improve punctuality and reduce boarding gate delays" the policy changed so that there would now be a fee for this larger bag.
Here's how Ryanair baggage policy works in 2019:
You can take one "small personal bag" into the cabin, as long as it fits under the seat in front. Ryanair defines a small personal bag as 40cm x 20cm x 25cm.
Ryanair Priority Boarding costs between £6 and £12. Known as Priority Booking & 2 Cabin Bags, you're also permitted to bring an additional 10kg bag (55cm x 40cm x 20cm) into the cabin for no extra cost. However, be aware that Ryanair Priority Boarding is capped at 95 out of 189 passengers per flight for space reasons.
The alternative is to pay to have this extra 10kg bag checked in to the hold. If you select this option at the time of booking, it will cost you between £10 and £17.50, however if you choose to do this after booking the price can be anything up to £25.
Larger checked-in luggage (20kg) costs £25–£35 per bag at the time of booking, or £40 post-booking.
There's no public announcement on why the cost fluctuates, but when we reached out to Ryanair, they simply said that "the fee will depend on the flight date and route."
Please note that these prices apply for each way of your journey, so prepare to double the prices if you're flying out and then returning home with extra bags both ways.
There are a few exceptions to the policy. These include:
Duty Free purchases, which can be brought into the cabin along with your hand luggage. We reached out to Ryanair and they confirmed that there is no limit to the amount of duty free bags you can bring aboard.
A baby changing bag up to 5kg.
Medical items, providing you've contacted Ryanair's special assistance line in advance.
If you have reduced mobility and have pre-booked airport special assistance, you will be able to carry both pieces of your cabin baggage into the cabin with you.
How to Avoid the Ryanair Baggage Fees:
Make sure everything you'll need in the air will fit into a bag sized 35cm x 20cm x 20cm, opt not to bring a second bag if possible and make Ryanair aware in advance if you need special assistance/medical equipment.
And check out our post on The Best Bags to Beat Ryanair's Baggage Allowance.
Check-In Charge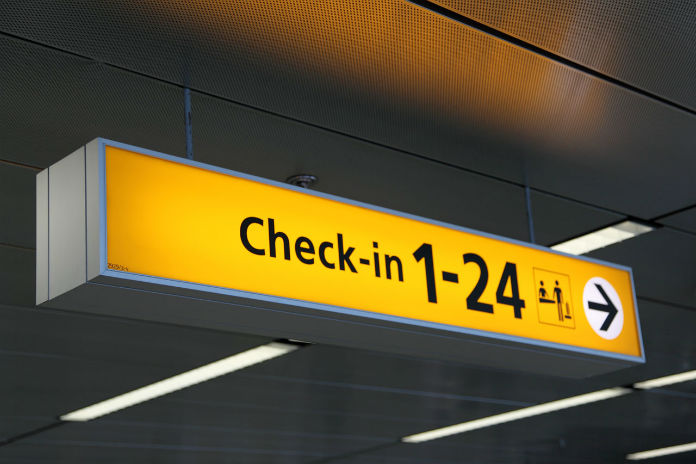 As of 13th June 2018, you can no longer check in for free four days before your flight.
Instead, the check-in time has gone down to between 48 hours and 2 hours before departure.
If you don't check in within this reduced window, you'll be charged £55 per person! And Ryanair don't allow you to check-in at the airport normally, so if you happen to forget to check in before you arrive, expect to pay an extra £220 for a family of four!
Of course, you can purchase one of Ryanair's infamous add-ons to avoid this. A seat reservation will set you back between £4 and £15 and will allow you to check-in up to 60 days before departure.
A Ryanair spokesperson said: "This is more than double the 24-hour check-in period operated by British Airways, Lufthansa, Norwegian and Iberia. This will give reserve seat customers more time to select their preferred seats prior to departure."
What they don't mention is that all of those airlines enable you to check in when you get to the airport for free.
How to Avoid to the Check-In Charge
Set a reminder in your calendar or phone for two days before your flight and make sure you check-in there and then.
Boarding Card Re-Issue Fee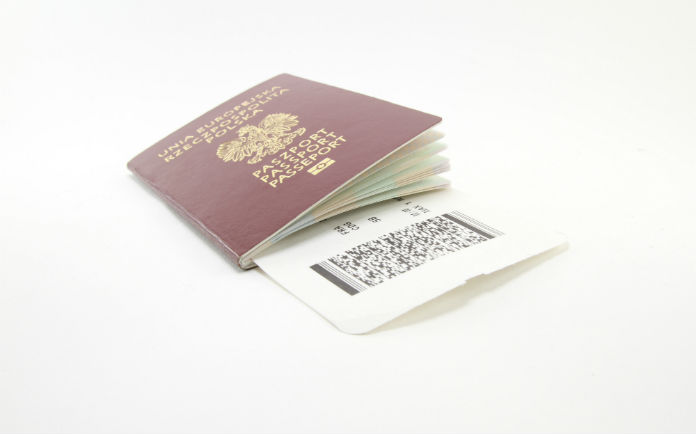 As well as having to check in online, you're also required to either print out your boarding card, or use the Ryanair app to check-in.
If you opt to print out your boarding card and then forget it, the page is damaged, the print-out is of poor quality, or part of the page is missing (including the advert), you'll be forced to pay a £20 boarding card re-issue fee.
How to Avoid to the Re-Issue Fee
The easiest way is to check-in using the Ryanair app.
Name Change Fee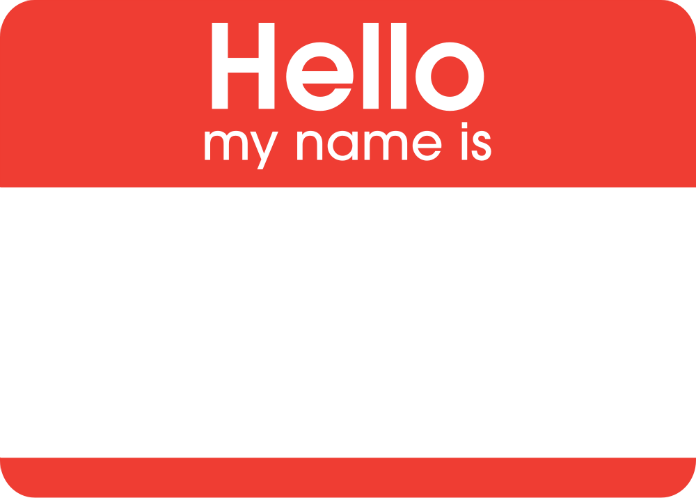 If you spell your name in any way other than how it appears on your passport, or if you want to transfer the ticket over to someone else, you're looking at paying Ryanair's most expensive charge by far.
If you realise before getting to the airport, you can make the change online for £110. But if you get all the way to the airport and then have to change a name, you're looking at a whopping £160!
How to Avoid to the Name Change Fee
Check and double check everything before you make your Ryanair booking. If you do need to change it later, it might even be cheaper to book an entirely new flight.
Allocated Seating Charges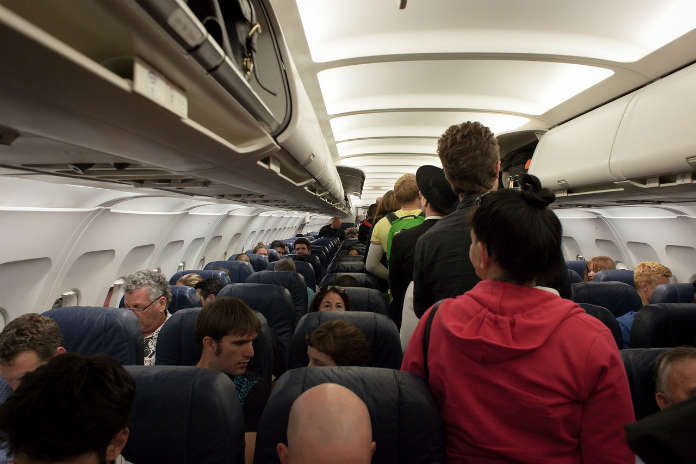 If you wish, you can select your preferred seat online up to two hours before you fly.
There are three different fees depending on what kind of seat you want:
Standard Seats from £4.00
Front Seats from £13.01
Extra Legroom Seats from £15.00
If you're happy to sit anywhere, you can check-in as normal and a seat will be selected for you. However, if you want to guarantee you're sat with whoever you're travelling with, you'll have to pay £4 per person to do this.
Parents flying with children under 12 are required to pay for allocated seating.
How to Avoid Allocated Seating Charges
If you don't mind being separated from your group, you can be randomly allocated a seat but will most likely be sat with strangers.
Fees For Children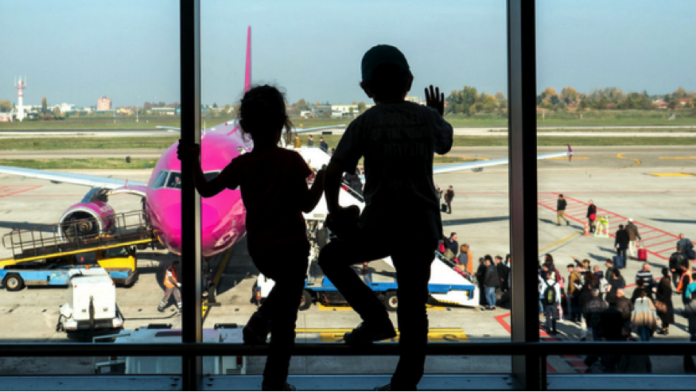 If you're travelling with a child that's less than 2-years-old, they are permitted to sit on your lap for the flight and you'll be provided with an infant seat belt. This will cost you £25.
However, if your child turns 2 while you're away, they'll be subject to the usual adult fare, taxes, fees and charges for the return flight.
You are able to bring two items of baby equipment for each child free of charge. This includes one pushchair and a car seat, booster seat or travel cot.
Any further pieces of infant equipment will cost you £15 per item.
How to Avoid Fees for Children & Equipment
Try to avoid going away during your child's second birthday and ensure you only need to bring a pushchair and a seat or cot aboard.