Ryanair has appeared in the news again as their controversial new hand luggage policy has gone into effect from today.
Ryanair spokesman Kenny Jacobs says that "Ryanair customers will still be free to bring two free carry-on bags but because of our heavily booked flights (95% load factors), we don't have space on board for this many wheelie bags, so we will ask non-priority customers to put their bigger bag in the hold – free of charge – from Monday 15 January in order to eliminate boarding delays and improve our industry leading on-time departures."
But what are the specifics of the new policy, and how can you afford paying extra charges? We've answered the most common questions below.
What can all passengers take onboard with them?
Everyone is entitled to take on one small item of hand luggage for free. The exact measurements are 35cm x 20cm x 20cm, the size of a regular sized rucksack. You can bring a second large bag (55cm x 40cm x 20cm, maximum weight 10kg), but this will be put in the hold.
What about if my bags are bigger than those dimensions?
If you exceed the baggage dimensions, you could be charged another £50 at the gate.
How can I continue taking two bags into the cabin with me?
If you purchase a "Priority & 2 cabin bags" or a "Plus/Flexi" ticket, you can take two bags onboard with you as usual. These tickets cost £5 if purchased at the same time as your flight, or £6 via the Ryanair app on the day of your flight.
So if I pay the extra fee, I can definitely bring my bag into the cabin?
Actually no. Ryanair's terms and conditions state that: "Passengers who have purchased Priority Boarding will not be asked to place their cabin bag in the aircraft hold, unless necessary due to operational reasons." So although it's unlikely, you could be asked to place your bag in the hold anyway.
If my bag's put in the hold, what happens once I reach my destination?
Your bag will be unloaded into the regular luggage system, and you can then collect it at the baggage carousel. Many people have issues with this element of the system, as this will add on extra time to their journey if they're taking hang luggage only.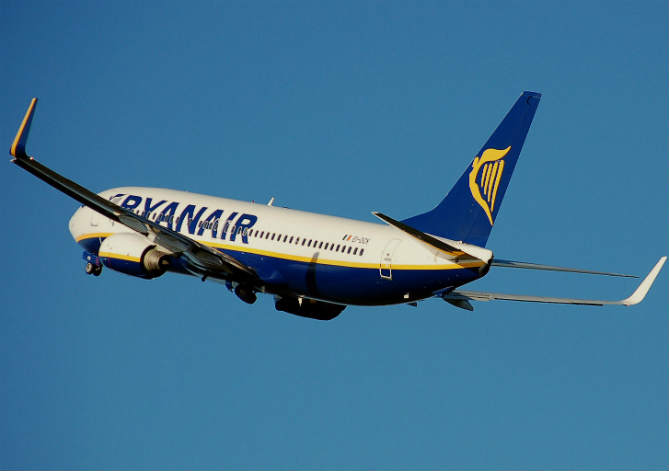 Does Duty Free count within the new policy?
No, you can still bring Duty Free purchases into the cabin along with your hand luggage.
So what happens when I go to board?
There will now be two queues at the gate, one each for priority and non-priority customers. Boarding passes have also been redesigned to clearly state which queue you should join.
Does this policy apply to me if I booked before it was implemented?
We're afraid so. All flights from 15th January 2018 will be subject to the changes.
Are there any exceptions to the new policy?
There are a few exceptions. These include:
A baby changing bag up to 5kg.
Medical items, providing you've contacted Ryanair's special assistance line in advance.
If you have reduced mobility and have pre-booked airport special assistance, you will be able to carry both pieces of your cabin baggage into the cabin with you.
Have there been fee cuts elsewhere to compensate?
Ryanair has reduced the fees for checked-in bags from £35 to £25, except "during peak travel periods (Christmas/Easter/Summer) and on selected routes". In these instances there will be a £10 supplement. The airline said this is due to the increased handling costs of additional checked bags during busy periods.
How will I know when the supplement is applicable?
The routes where the supplement is applicable will be highlighted on the Ryanair website and in the app.
Does the policy have any effect on my travel insurance?
Which? says that the five main travel insurers (Aviva, Axa, Churchill, Direct Line and LV) exclude cover for valuables placed in the hold. As a result, if anything get stolen or broken, you may not receive a pay-out. However, in this instance Ryanair should technically pay compensation for lost or damaged hold luggage up to a value of £1,200. Whether you'd ever see this cash is a bit of an unknown quantity at the minute however.
What can I do to avoid paying any extra fees?
Make sure everything you'll need in the air, and anything of value, will fit into a bag sized 35cm x 20cm x 20cm.
Check other bags into the hold.
Make Ryanair aware in advance if you need special assistance/medical equipment.
Avoid flying during school holidays.