Birmingham Airparks Self Park
15 mins transfer time

5.1 miles from airport
Park and ride

Keep your keys

Free bus to terminal

Cancellation Cover NOT available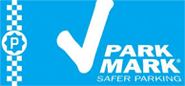 park mark award
Locate Airparks Self Park
Car drop off point
100 Mackadown Lane
Garretts Green
Birmingham
B33 0JD
Birmingham International Airport
Birmingham
West Midlands
B26 3QJ
From my location
More info on Birmingham Airparks Self Park
BHX Airparks Self Park - Customer Tips
Easy Bus Transfer
Keep your keys
Valet parking
Short transfer time of 15 minutes
Transfer frequency every 25 minutes
Top rated by customers
Off-Airport facility
24 hour Operation
Arrival procedure for Birmingham Airparks Self Park
Follow signage for the arrivals area when you arrive at the car park.

you will be irected to your space by one of the Airparks marshals after they have checked you in and given you a ticket.
There is a waiting area for all of the Airparks shuttle buses, simply board the bus and show the driver your ticket. If you require any further assistance, staaff are on hand.

We advise customers to allow plenty of time to check in your vehicle and use the transfer shuttle.
Return procedure
The Airparks shuttle operates from stop A at Birmingham airport.
Simply wait for the transfer bus at this stop and use your ticket from check in to th driver.
This ticket is from when you first arrived at the car park. Use this same ticket at the exit barrier.
Simply scan and wait for the barrier to lift before you exit.

If in the event you lose your ticket, please show the Airparks marshal photo ID and they will proceed to ask you security questions in order for you to exit the car park. Please make sure you have photo ID to hand to be used in this case.

For any customers that return from their trip early, please contact Airparks directly to allow notice. There may be a delay in your car being returned if prior notice is not given. Airparks cannot offer a refund for any pre-booked parking that isn't used.
Security
This Airparks car park is Park Mark awarded (Police Approved) for your peace of mind. There is also CCTV in operation, along with security fencing and 24 hour staff. The car park is barrier controlled for your vehicle's safety.
Overview
The Airparks Self Park service is an efficient 24 hour operational car park. This car park has been top rated by previous customers due to its short 15 minute transfer time and 25 minute frequency. Customers keep their own keys with this service.
Disabled Facilities
Airparks can accomodate any customer. Simply call the team 30 minutes prior to your arrival and the team are happy to assist if you have any further queries. All Airparks buses and toilets are accessible at the car park.
Important Information
For any vehicle that does not fit in the standard parking space over 5m, there will be a £20 surcharge.
Vehicles over 5m long, 2m wide or 21m high, including caravans, mobile homes, trailers, lorries, high-sided vehicles and minibuses unfortunately cannot be accepted by the car park.
Snowboards/Skis are acceptable, however the car park is unable to accomodate surfboards, bikes, or any other items resembling the same size on the transfer shuttle.
Reviews of Birmingham Airparks Self Park
Below you will find reviews of the Birmingham Airparks Self Park car park. These reviews cannot be altered as they are submitted by genuine customers using the Reevoo platform. This way, you get an honest overview from real customer experiences!
Latest Reviews for BHX Airparks Self Park