APH Parking Birmingham Airport
15 min transfer time

9.8 miles from BHX
Park and ride

Leave your keys

Free bus to terminal

Cancellation Cover not available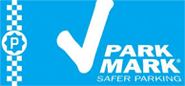 park mark award
Locate APH Car park
Car drop off point
APH Birmingham
Faraday Avenue
Hams Hall
Distribution Centre
B46 1AL
Birmingham International Airport
Birmingham
West Midlands
B26 3QJ
From my location
More info on APH Park & Ride Birmingham Airport
APH Park & Ride - Customer Tips
Quick and easy check in with friendly staff
You leave your keys
10-15 minute Transfer time
Regular Courtesy coaches
Fully secure, CCTV and manned 24hrs.
Arrival procedure for Birmingham APH Park & Ride
On arrival at car park please report to Reception and present your confirmation together with your car keys. Reception will also require confirmation of your car registration, return flight number and landing time.
Return procedure
Full instructions for returns procedure will be issued on arrival at the car park.
Security
Park Mark - Safer Parking Award. This car park has CCTV and is manned 24 hrs. Entrance and exit is barrier controlled.
Overview
Courtesy Coaches run every 10-15 minutes 24 hours.
Winner of the British Travel Awards "Best Airport Parking Company" for the past 6 years running!
This car park offers assistance, upon request, for passengers to help load luggage on and off the courtesy coaches.
Assistance is available for disabled drivers and passengers. Please contact our Call Centre for more information.
Disabled Facilities
Assistance is available for disabled drivers and passengers.
Important Information
Please arrive at the car park 45 minutes prior to your check in time to allow for transfer.
The car park must retain your keys.
APH is unable to accommodate bikes, surf boards or items of similar size on their transfer buse
APH Park & Ride Birmingham Airport Reviews
You can check out the reviews of APH Park & Ride Birmingham Airport that have been collected by Reevoo below. Reevoo are an independent review company, so the details cannot be changed by us or the car park, and you get a true reflection of the car park you are interested in booking.
Latest Reviews for APH Park & Ride at BHX