Birmingham Ace Meet & Greet
Meet and greet parking

Leave your keys

Meet driver at terminal

Cancellation cover available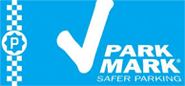 park mark award
Locate Ace Meet & Greet Car Park
Car drop off point
Birmingham International Airport
Birmingham
West Midlands
B26 3QJ
Birmingham International Airport
Birmingham
West Midlands
B26 3QJ
From my location
More info on BHX ACE Meet & Greet parking
Birmingham ACE Meet & Greet parking - Customer Tips
Efficient Meet & Greet service for Birmingham Airport
A uniformed chauffeur will meet you outside the terminal
You leave your keys
No transfers required
Fully secure, CCTV
Arrival procedure for Birmingham ACE Meet and Greet
Please ensure that you call Ace Meet & Greet when you are 15 minutes away from the airport.
When you arrive at the airport, follow signs for Drop and Go. Take the right hand entry barrier, take a ticket and head towards the numbered bays on the right hand side. We meet you in bays 17-20.
Your chauffeur will be wearing a Hi-Visibility Ace Vest and carry Ace photo ID.
Return procedure
Just call ACE Meet & Greet when you have collected your bags, and you will be met in the Drop and Go (Bays 17-20 where you dropped your car off).
Please be aware due to time restrictions in the Drop and Go, you must be at the collection point within 10 minutes of your call or you may incur extra car park charges.)
Security
After passing your keys over to one of the insured ACE drivers. Your car will be transported to the secure ACE car park.

Address of storage location:

7 Elmdon Trading Estate, Bickenhill Ln, Marston Green, Birmingham, B37 7HE

Fully secure off-airport car park with CCTV. It holds the Park Mark, a national security award for car parks which is accredited by the police.
Overview
Ace Meet & Greet service lets you drop your car off with a uniformed chauffeur outside the terminal, so you can just walk inside and board your flight while your car is parked in a secured car park away from the terminal. When you get back, your car will be waiting where you left it with your chauffeur ready to hand back your keys. It is the best way to park at Birmingham airport.
Disabled Facilities
Disabled facilities: This parking service is perfect for disabled customers as there is no need to get a Transfer bus.
Important Information
Vehicle Restrictions: Parking is for cars only and cars must fit in to a standard sized parking space (2.4m wide x 4.8m long). Extra charges will apply for cars that do not fit in to a standard parking space and must be arranged with Ace Parking prior to the drop off date. Very large vehicles and minibuses may be refused if prior arrangements are not made. Minibuses or vehicles with more than 8 passenger seats cannot be accepted for Meet & Greet services.
Illegal Vehicles: It is your responsibility to make sure that your vehicle has road tax, holds a valid MOT certificate and is roadworthy and legal. If your car is not legal or safe to drive, Ace Parking will not be able to drive it to the car park, and you will not be able to get a refund.
Early Returns: If you are returning ahead of schedule, please telephone Ace Parking ASAP. They must have 24-hours notice (or as much notice as possible) so that they can make sure the vehicle is ready and you are not kept waiting on your return. Refunds cannot be given for part used bookings.
COVID-19
Birmingham Ace has taken the following steps to help customers:
All Staff wearing masks at all times
Protective screening between masked staff and customer at meeting points
All Staff wearing gloves at all times
All Staff sanitizing their gloves regularly and before each customer/vehicle interaction
Sanitizing wipes given to every customer to wipe Steering wheel and hand controls (for customer reassurance)
2m Distancing wherever possible between all staff and customers
Birmingham Ace Meet and Greet Reviews
You can check out reviews from previous customers of Birmingham Ace Meet and Greet below. The reviews of Birmingham Ace Meet & Greet are collected from customers who have been confirmed to have booked through us so you can see a real, honest reflection of the service they provide.
Latest Reviews for BHX ACE Meet & Greet parking