Birmingham Airport Car Park 5
Short walk to terminal

On airport grounds
Official on-airport parking

Keep your keys

Short walk to terminal

Cancellation cover available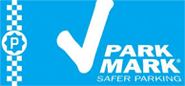 park mark award
Locate BHX Car park 5
Car drop off point
NCP Airport Parking
Birmingham
B26 3QJ
Birmingham International Airport
Birmingham
West Midlands
B26 3QJ
From my location
More info on Birmingham Airport Car Park 5
BHX Car Park 5 - Customer Tips
Efficient Airport parking with first class service
Simply park your vehicle and proceed to transfer buses
You keep your keys
5 minute Transfer time
Regular courtesy buses running every 15 minutes
Fully secure, CCTV, patrolled regularly
Arrival procedure for Birmingham Airport Car Park 5
Number plate recognition is now in operation. Please wait for an automatic ticket at the entry barrier. If no ticket is issued press for assistance and have your booking confirmation ready to quote.
Your ticket will have your NCP pre booking reference printed on it, please retain this ticket as you will require it to exit.
This is a self park product so you can take your keys with you.
Transfer buses run every 15 minutes throughout the day on a scheduled service taking 5 minutes. On-site parking, within easy walking distance to the terminals.
Return procedure
When you get back, return to the car park and your car will be where you left it. Drive to the exit barrier and insert your ticket at the exit barrier. The barrier will then raise. If there are any problems, just press the assistance button for help and have your booking reference ready to quote.
If you have overstayed your booking, please refer to the tariff table displayed at the car park entrance for applicable charges.
Security
CCTV, high perimeter fence and regular patrols.
Overview
Birmingham Airport Car Park 5 (was Long Stay) provides an efficient and first class service at Birmingham Airport. Located within walking distance or a short bus ride with frequent transfers to and from the terminal, it offers a reliable and hassle free alternative to arriving at the airport. The CCTV systems and regularly patrolled facilities ensure your vehicle is kept safe for the entire duration of your trip, ensuring peace of mind whilst away.
Disabled Facilities
30 Disabled bays are available but cannot be pre-booked. Please ask staff via intercom when arriving for details.
Important Information
Trailers are not permitted.
There are no height restrictions at this car park.
This is a self park product so you can take your keys with you.
Reviews of Birmingham Airport Car Park 5
We feature completely independent reviews of Birmingham Car Park 5, all provided by genuine customers. You can view our Birmingham Airport Car Park 5 reviews below by most recent, most helpful, or by score.
Latest Reviews for BHX Car Park 5