Birmingham Airport Car Park 1
Short walk to terminal

On airport grounds
Official on-airport parking

Keep your keys

Short walk to terminal

Cancellation cover available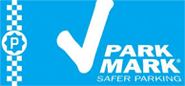 park mark award
Locate BHX Car park 1
Car drop off point
NCP Airport Parking
Birmingham Airport
B26 3QJ
Birmingham International Airport
Birmingham
West Midlands
B26 3QJ
From my location
More info on BHX Car Park 1
BHX Car Park 1 - Customer Tips
Official On airport multi-storey car park.
Simply park you car and proceed to the terminals
You keep your keys
No Transfers required
A short walk from both terminals
Fully secure, CCTV, regular patrols
Arrival procedure for Birmingham Car Park 1
Number plate recognition is now in operation. Please wait for an automatic ticket at the entry barrier. If no ticket is issued press for assistance and have your booking confirmation ready to quote.
Your ticket will have your NCP pre booking reference printed on it, please retain this ticket as you will require it to exit.
This is a self park product so you can take your keys with you.
Return procedure
When you get back, return to the car park and your car will be where you left it. Drive to the exit barrier and insert your ticket at the exit barrier. The barrier will then raise. If there are any problems, just press the assistance button for help and have your booking reference ready to quote.
If you have overstayed your booking, please refer to the tariff table displayed at the car park entrance for applicable charges.
Security
CCTV, high perimeter fence and regular patrols.
Overview
All the terminals are within a short walking distance from this Official On-Airport car park. Car park 1 as the Parkmark security award giving you peace of mind that your car is parked in a secure location throughout your trip.
Disabled Facilities
Blue badge holder bays are located near to the entrance of the car park but availability is not guaranteed.
Important Information
Trailers are not permitted.
This is a self-park product so you can take your keys with you.
Height restriction of 2.15 metres
Independent Reviews of Birmingham Airport Car Park 1
We show you independent reviews for Birmingham Airport Car Park 1 that are collected by a review service. The Bimringham Car Park 1 reviews are confirmed customers who booked through ourselves and can be sorted by Most Recent, Most Helpful, or their review score.
Latest Reviews for BHX Car Park 1