Car Park Birmingham Meet and Greet Train Station
Meet and greet parking, drop at the train station

Leave your keys

Short transfer on monorail

Cancellation cover available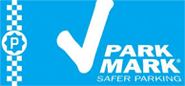 park mark award
Locate Car Park Birmingham Meet and Greet Train Station
Car drop off point
Birmingham International Airport
Birmingham
West Midlands
B26 3QJ
Birmingham International Airport
Birmingham
West Midlands
B26 3QJ
From my location
More info on Car Park Birmingham Meet and Greet Train Station
Car Park Birmingham Meet and Greet Train Station - Customer Tips
Meet & Greet Drop at the train station for Birmingham Airport
A uniformed chauffeur will meet you at the train station
You leave your keys
Short monorail transfer
24 hour secure parking
Arrival procedure for Car Park Birmingham Meet and Greet Train Station
Call when you are 20 to 30 mins away from the Birmingham Airport Terminal and go to the Drop Off Zone where you will be met by a fully trained and insured valet who will carefully drive your car to their fully secure car park.
Return procedure
Please ensure to call Car Park Birmingham 20 -30 minutes before you leave the airport terminal. This is usually after you have cleared customs. The Car Park Birmingham chauffeur will bring your car to the terminal to return it to you.
Security
Fully insured drivers move your car from the train station to the secure off-site car park which has 24 hour security.
Overview
Car Park Birmingham is the perfect choice to avoid a busy drop off at the terminal. All drivers are fully insured with access to secure parking. The car park has friendly, helpful staff who are there to get you to the terminal without having to worry. With no busy drop off, no weather exposure and easy access to the terminal, it's the perfect choice at Birmingham Airport.
Disabled Facilities
Disabled facilities: Please contact Car Park Birmingham for information regarding assistance.
Important Information
Please remember to call Car Park Birmingham staff before your arrival to the car park and before leaving the terminal by at least 20-30 minutes.
COVID-19
Car Park Biringham has taken the necessary steps to help stop the spread of COVID-19 when assisting customers and transfering vehicles to and from the car park.
Car Park Birmingham Drop Off Zone Reviews
The below reviews have been collected using a third party to ensure real and honest reviews of Car Park Birmingham. Specifically for their Train Station meet and greet parking. Customer feedback is only acquired from those who have previously used the service. By using this review system this provides prospective customers with the best information which reflects Car Park Birmingham's operations.
Latest Reviews for Car Park Birmingham - Meet and Greet Train Station