Birmingham Maple Parking Meet & Greet
0 min. transfer

0 miles to BHX
Meet and greet parking

Leave your keys

Meet driver at terminal

Cancellation cover available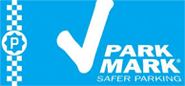 park mark award
Locate Birmingham Maple Parking Meet & Greet
Birmingham Maple Parking Meet & Greet
Birmingham Airport, Birmingham B26 3QJ
Manchester Airport Address
Birmingham Airport, Birmingham B26 3QJ
From my location
A Quick Overview of Birmingham Maple Parking Meet & Greet
Birmingham Maple Parking Meet & Greet - Customer Tips
Efficient Meet and Greet service for Birmingham Airport
A uniformed Chauffeur will meet you outside the Terminal
You leave your keys
No transfers required
Fully secure, CCTV
Arrival procedure for Birmingham Maple Parking Meet & Greet
When you arrive at Birmingham International Airport, stay in the right-hand lane and follow it all the way to Valet Parking customers only.
Go through the barrier and collect a ticket to hand to the Maple Parking/Ace Chauffeur. Park your vehicle in the designated Maple Parking bays and a uniformed Chauffeur with ID will be there to collect your vehicle.
(If you are going to arrive outside the time arranged, please give the Car Park as much notice as possible).
Return Procedure for Birmingham Maple Parking Meet & Greet
As you exit the Terminal building, follow the signs to Valet Parking (where you dropped the car off).
Security Information at Birmingham Maple Parking Meet & Greet
Fully secure Off-Airport Car Park with CCTV. It holds the Park Mark Award, a national security award for Car Parks which is accredited by the Police.
Disabled Facilities at Birmingham Maple Parking Meet & Greet
Disabled facilities: This parking service is perfect for disabled customers as there is no need to get a Transfer bus.
Important Info
Vehicle Restrictions: Parking is for cars only and cars must fit in to a standard sized parking space (2.4m wide x 4.8m long). Extra charges will apply for cars that do not fit in to a standard parking space and must be arranged with Maple Parking prior to the drop off date. Very large vehicles and minibuses may be refused if prior arrangements are not made. Minibuses or vehicles with more than 8 passenger seats cannot be accepted for Meet & Greet services.
Illegal Vehicles: It is your responsibility to make sure that your vehicle has road tax, holds a valid MOT certificate and is roadworthy and legal. If your car is not legal or safe to drive, Maple Parking will not be able to drive it to the car park, and you will not be able to get a refund.
Late Returns: If your return is delayed and you park for longer than you have booked extra days parking will be charged at £10 per day or part day.
COVID-19
Birmingham Maple Parking has taken the following steps to help customers:
All Staff wearing masks at all times
Protective screening between masked staff and customer at meeting points
All Staff wearing gloves at all times
All Staff sanitizing their gloves regularly and before each customer/vehicle interaction
Sanitizing wipes given to every customer to wipe Steering wheel and hand controls (for customer reassurance)
2m Distancing wherever possible between all staff and customers
Birmingham Maple Parking Meet & Greet Reviews
We collect reviews for Birmingham Maple Parking Meet & Greet through Reevoo, the independent review comany. The reviews are confirmed to have booked through ourselves to use the car park, and cannot be altered or cancelled. These reviews can be viewed below.
Latest Reviews for Birmingham Maple Parking Meet & Greet