Birmingham Meet & Greet - SUPER SAVER
Met at the terminal

Short walk into terminal
Meet and greet parking

Leave your keys

Short walk to terminal

Cancellation Cover is available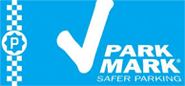 park mark award
Locate Birmingham Meet & Greet - SUPER SAVER
Car storage point
Hams Hall
Nr Lea Marston
Coleshill
Warwickshire
B46 1AL
Birmingham International Airport
Birmingham
West Midlands
B26 3QJ
From my location
More info on Birmingham Meet & Greet - SUPER SAVER
Meet & Greet - SUPER SAVER - Customer Tips
Secure car park close to the airport
You will be called 20-30 minutes prior to your arrival time to confirm your drop off time
You leave your keys
Airport transfer not required
On your return the chauffeur will deliver your vehicle to the agreed pick up point at the airport.
24-hour security with manned patrols
Arrival procedure for Birmingham SUPER SAVER Meet & Greet
You will be called 20 to 30 minutes prior to your arrival time to confirm your drop off time. If you do NOT receive a call, please call us when you are 15 to 20 minutes away from the terminal.
On arriving at the airport, follow signs for Short Stay car park 2 or 3.
You need to enter the Valet Parking car park, which is just before Car park 3 and in between Car park 2/3.
Take a ticket from the barrier before entering the Valet Parking car park and hand this to your driver.
Once you have entered the Valet Parking car park, proceed to park in bays 25-27,39-42
Here you will be greeted by one of our chauffeurs at the prearranged meeting point, who will have all your booking details and will be wearing a black jacket with our Drivefly company logo on it.
Return procedure
Upon your return please call the driver once you have collected all your luggage and cleared customs. In case of any delays please let the driver know.
The chauffeur will deliver your vehicle to the agreed pick up point at the airport.
The max stay in the drop-off car park is 10 minutes. A prepaid exit ticket will be left on your dash board. If you go over the 10 minutes max stay, you will be required to pay the additional airport fee to exit the car park.
Security
Cars are stored on the APH car park after collection. The car park is manned with 24-hour security, regular patrols and a high perimeter fence.
Overview
Take away the hassle of driving to a car park and waiting for a transfer to the terminal. A driver will meet you at the terminal and park you car at a secure location close to the airport.
All drivers are insured to drive your vehicle to and from the airport terminal.
This is NON-FLEX service which cannot be amended or cancelled.
Important Information
This NON-FLEX product cannot be amended or cancelled.
Cancellation cover is not applicable to this product.
This service is provided by Drivefly.
Exit fees are paid by Drivefly providing you don't go over the Max stay of 10 Minutes.
No height restriction.
Reviews of Birmingham Meet & Greet - SUPER SAVER
We show independent reviews of Birmingham Meet & Greet - SUPER SAVER on our website. These have all been provided by confirmed customers of ourselves and the car park. You can check out the Birmingham Meet & Greet reviews below.
Latest Reviews for Birmingham SkyParkSecure Supersaver Meet & Greet - NON-FLEX