Bristol Airport Long Stay Car Park
Met at the terminal

Short walk into terminal
Official on-airport parking

Keep your keys

Walk or bus to terminal

Cancellation Cover is available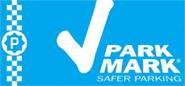 park mark award
VIEW MORE INFO
Locate BSR Long Stay Car park
Car storage point
Long Stay car park
North Side Rd
Bristol
BS48 3DS
Bristol International Airport
From my location
More info on Bristol Airport Long Stay Car Park
BRS Airport Long Stay Car Park - Customer Tips
Great value on site parking
On arrival press the button, take the ticket and the barrier will rise
You keep your keys
3-4 minute transfer time
Regular courtesy buses to the airport terminals
24 Hour security, CCTV
Arrival procedure for Bristol Airport Long Stay Car Park
Please follow the signs for the Long Stay car park (marked in red on all signs).
DO NOT follow signs for the Silver Zone Car Park.
On arrival at the entry barrier, the number plate cameras will take a moment to read your car registration and recognise your booking.
DO NOT insert your debit or credit card into the barrier. Simply touch the button indicated to receive a ticket which you should retain, and the barrier will raise.
Find a parking space, whilst observing all directional and speed limit signing.
A courtesy bus runs approximately every 3-4 minutes.
Return procedure
On your return simply drive to the exit barrier and insert the ticket you received on entry.
For assistance press the intercom button. A help 24 hour staffed help point is located next to the exit barriers.
Security
The Bristol Long Stay Car Park is manned 24 hrs and well lit with CCTV in operation. Park Mark Awarded for security
Overview
Great value on site parking. Transfer bus drops you right outside the terminal door or some sectors of the car park are close enough to walk to or from.
A courtesy bus runs approximately every 3-4 minutes. Transfer approximately 3-4 minutes.
Dedicated special assistance points are located within the bus shelter alongside the allocated disabled parking bays, close to the terminal building. For assistance, press the intercom button on the entry barrier.
Latest Reviews for Bristol Airport Long Stay