Edinburgh Secure Airparks - NON-FLEX
2 min. transfer time

0.5 miles from EDI airport
Park and ride service

Keep your keys

Bus direct to terminal door

CANNOT BE AMENDED OR CANCELLED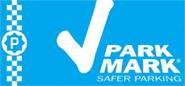 park mark award
VIEW MORE INFO
Locate Edinburgh Secure Airparks - NON-FLEX
Car storage point
Secure Air Parks, 100 Ingliston Road, Ingliston, Edinburgh, EH28 8AU
From my location
More info on Edinburgh Secure Airparks - NON-FLEX
Edinburgh Secure Airparks - NON-FLEX - Customer Tips
This product cannot be amended, cancelled or refunded
Transfer bus drops you right at the front of the terminal
Special rate if booking more than 7 days in advance
Convenient parking a short distance from the Airport Terminal
Self-Park product - you keep your keys
2 Minute Transfer time
Fully secure, CCTV
Arrival procedure for Edinburgh Low Cost Park and Ride - NON-FLEX
Please ensure you have supplied the CORRECT CAR REGISTRATION at time of booking.
1. On arrival please drive up to intercom and follow on screen instructions directly in front of you (You will automatically be checked in and the barrier will raise)
2. If your details are not on screen or the barrier does not open use the intercom for assistance
3. On barrier opening please go to nearest space and bus stop, where you will be picked up and taken to Airport. Take your keys with you.
4. The bus driver will offer you an optional ticket for information on what to do on your return
5. You will be dropped off and picked up at Stance H which is right in front of the airport.
6. Buses run regularly every 5 to 10 minutes.
Return procedure
On your return please follow instructions on ticket.
You will be picked up at Stance H which is right in front of the airport.
Buses run regularly every 5-10 minutes.
If you have any queries please call and quote the above reference.
Security
By choosing a Park Mark Safer Parking facility you are visiting a car park that has been vetted by the Police and has measures in place in order to create a safer environment for both you and your vehicle.
The Car Park is a fenced and floodlit site with 24-hour surveillance.
Overview
Edinburgh Secure Airparks now drop you off and pick you up at Stance H which is directly in front of the airport offering you a door to door service. Edinburgh Secure Airparks are he only company that can do this.
This product can only be booked at this special rate if booking more than 7 days in advance and cannot be cancelled or amended. This is a self park service so you take your keys with you. Camera Recognition System in Operation. Please ensure we have correct car registration.
Latest Reviews for Edinburgh Secure Airparks - NON-FLEX