Maple Parking Edinburgh Meet & Greet
Short walk to terminal

Drop off at the airport
Meet and greet service

Leave your keys

Short walk to terminal

Cancellation cover available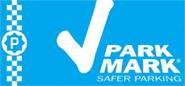 park mark award
VIEW MORE INFO
Locate Maple Parking Edinburgh Meet & Greet car park
More info on Maple Parking Edinburgh Meet & Greet
Maple Parking Edinburgh Meet & Greet - Customer Tips
No fussing about parking
No waiting for transfers to the terminal
No wasting unnecessary time
24/7 protection for your vehicle
Most convenient option for holiday parking
Arrival procedure for Maple Parking Edinburgh Meet & Greet
Call when you're about 15-20 minutes from Edinburgh Airport. Then drive to the arranged meeting space in the short-stay car park, where the uniformed staff will be waiting to greet you. Your vehicle will then be given a thorough once-over and the details of your return will be verified – and once this is complete you are free to go!
While you make your way to check-in, your car will be driven to the fully protected Maple Parking Edinburgh car park, which is monitored by CCTV cameras and patrolled by our security team 24/7.
Return procedure
When you arrive back at Edinburgh airport after your travels, all you have to do is give call Maple Parking Edinburgh when you've got your luggage and are ready to go. Your car will then be driven right back to where you left it and hand the keys back over to you. It's that simple!
Security
The Maple Parking Edinburgh car park has been inspected by a specially trained Police Officer. Security systems such as alarms and/or CCTV are in place. This car park is re-assessed regularly to maintain the Park Mark award. Approved by Trading Standards, every approved operator is required to demonstrate that their parking facilities meet planning and security requirements.
Overview
Maple Parking Edinburgh offers the most reliable Meet and Greet parking at Edinburgh Airport. The largest independent Meet & Greet Parking provider in the UK. Meet and greet parking is the most convenient, stress-free and often cheapest way to park at Edinburgh airport.
Latest Reviews for Maple Parking Edinburgh Meet & Greet parking service