ABC Meet and Greet for Gatwick Airport
You are met at the terminal

0 miles to LGW
Gatwick-approved meet and greet

Leave your keys

Short walk to terminal

Cancellation Cover available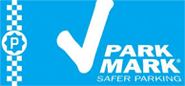 park mark award
Locate Gatwick ABC Meet & Greet
More info on Gatwick ABC Meet & Greet
Gatwick ABC Meet & Greet - Customer Tips
Safe & reliable meet and greet service
Licensed to operated by Gatwick Airport
Trading Standards approved
Quick and convenient
No transfers required
Fully secure car park with 24-hour CCTV
Perfect for passengers with reduced mobility
ABC Meet & Greet cannot accept any vehicle longer than 5.2m in length, including MWB and LWB vans of all kinds
Arrival procedure for ABC Meet & Greet at Gatwick airport
Please call 20 minutes before you arrive.
Drive your car directly to the airport terminal forecourt you are departing from. One of the parking team will be waiting for you in the signposted area for Gatwick-Approved meet and greet contractors.
Gatwick ABC will perform a damage check of your vehicle and you will be asked to sign your vehicle over to them. This process should only take a maximum of 5 minutes although may take longer. Once your vehicle has been signed over it will be safely stored at one of the facilities just outside the Gatwick Airport perimeter.
Return procedure
Gatwick ABC will monitor your return flight so they will know when you have landed. Once you have collected your bags and cleared customs, please call them and one of their drivers will then deliver your car back to you at the terminal in the same location as your drop off.
Please note if you have hand luggage only please call as soon as you can.
You will need to sign for the return of your car and then you can be on your journey home as soon as possible.
Security
The Safer Parking Scheme is an initiative of the Association of Chief Police Officers aimed at reducing crime and the fear of crime in parking facilities.
Safer parking status, Park Mark®, is awarded to parking facilities that have met the requirements of a risk assessment conducted by the Police. These requirements mean the parking operator has put in place measures that help to deter criminal activity and anti-social behaviour, thereby doing everything they can to prevent crime and reduce the fear of crime in their parking facility.
For customers, using a Park Mark® Safer Parking facility means that the area has been vetted by the Police and has measures in place to create a safe environment.
The Meet and Greet parking facilities are all fenced and have CCTV, cars are checked and audit trails are kept for drivers and vehicle locations. Car keys are stored in safes weighing half a tone and the safes are kept within buildings that are fitted with ´straight to police´ alarms.
Disabled Facilities
Perfect for passengers with reduced mobility as the drop off and collection is right on the forecourt of the terminals.
Important Information
This service is provided by Help Me Park.
Please note that if your car has tyre tread on each tyre that is outside the legal limit or is in any other way unsafe to drive the driver will not be able to take your car, and you will have to make other arrangements to park your vehicle. Your contract will be deemed to have started and you will not be able to claim a refund.
Please also ensure that your vehicle has water in the washer bottle and that you have not run your fuel down to the minimum as although their car park is close to the airport they will have to drive your car off the airport itself.
ABC Meet & Greet cannot accept any vehicle longer than 5.2m in length, including MWB and LWB vans of all kinds.
No trailers are accepted.
There is no height restriction for vehicles.
Any claim for a refund in these circumstances will not be met.
Contents of vehicles are left at owners risk.
Gatwick ABC Meet & Greet Review
Get a clearer picture of Gatwick ABC Meet & Greet before you travel. We provide customer reviews of Gatwick ABC Meet & Greet from genuine customers with the help of Reevoo. See what customers have said about Gatwick ABC Meet & Greet and Ride below.
Latest Reviews for Gatwick ABC Meet & Greet