ACE Meet & Greet at LGW
Drop off at the terminal

Car stored 4 miles from drop off
Gatwick-approved meet and greet

Leave your keys

Short walk to terminal

Cancellation cover available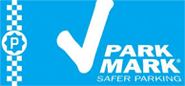 park mark award
VIEW MORE INFO
Locate Gatwick ACE Meet & Greet NON-FLEX
Car storage point
ACE Parking, London Rd, Lowfield Heath, Crawley, RH10 9SW
From my location
More info on LGW Ace Meet and Greet
Ace Meet and Greet car park - Customer Tips
First rate Meet & Greet Approved Gatwick parking
On arrival a uniformed agent will handle your check-in and car movements
You leave your keys
No Transfer time (Meet & Greet service)
Fully secure and monitored 24/7
Arrival procedure for ACE Meet and Greet at Gatwick airport
You no longer need to call Ace Parking on your way to Gatwick unless you are arriving more than 2 hours early or late. Please just make sure you follow carefully the directions and arrival instructions below to the meeting point at your terminal.
You can still call Ace if you need any help on the day of travel, otherwise just proceed to the dedicated meeting point below where their friendly staff will check your details and the driver will check over and park your car. For help on the day, if needed, call Ace Parking and select option 2. Please be sure to have your paperwork and or booking reference ready on arrival so that staff can identify you.
Return procedure
Once you have all of your luggage please call Ace Parking.

Please be aware that if you call for your car and do not collect it within 20 minutes at the meeting point, you will be subject to the Short Stay charges thereafter. If you are returning earlier than the date or time that you booked, please contact Ace Parking (on the number above) 24 hours in advance to avoid any delays.
Security
This car park is fully secured and monitored 24 hours a day.
Approved by Trading Standards, every approved operator is required to demonstrate that their parking facilities meet planning and security requirements.
Car parks are re-assessed regularly to maintain the Park Mark award.
Overview
Ace Parking Meet and Greet Gatwick is an Approved Gatwick parking company that offers first-rate meet and greet parking services for Gatwick Airport. Located in close proximity to Gatwick. Ace Parking take the hassle out of airport parking by meeting you at the airport within the short stay secure car park in special facilities provided by Gatwick Airport ensuring you can exit from your vehicle in safe, weatherproof surroundings - then meeting you back in the same location when your return flight arrives back to Gatwick.
Latest Reviews for LGW ACE Meet & Greet