Glasgow My Easy Park & Ride car park
6 mins. to GLA terminal

Car stored 2 mile from GLA Airport
Park and ride service

Keep your keys

Free bus to all terminals

Cancellation cover available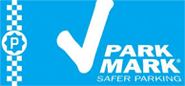 park mark award
Locate Glasgow My Easy Park and Ride car park
Car storage point
My Easy Park and Ride, 37 Harbour Road, Paisley, Glasgow PA3 4DB
Glasgow Airport
Paisley, Renfrewshire, PA3 2SW
From my location
More info on Glasgow My Easy Park and Ride car park
Glasgow My Easy Park and Ride car park - Customer Tips
Reliable shuttle bus just 6 minutes from the airport
24/7 manned car park with CCTV
Fantastic value for money
FREE electric vehicle charging
The approach road is being improved - may be loose gravel whilst improvements are undertaken
This is a new parking lot - Work is still ongoing at the site.
Arrival procedure for the My Easy Park and Ride at Glasgow Airport
On arrival, proceed to reception to give the details of your booking. Take the shuttle transfer to the Airport.
You are not required to leave your keys.
Return procedure
Your driver will give you a handy card to keep with a contact telephone number on. On your return simply call the number once you have landed to alert the driver to your arrival and the shuttle bus will then be dispatched to greet you outside the entrance.
Security
State-of-the-art CCTV Security Cameras continuously monitor the site and perimeter fencing, providing information back to our security office. Our smart anti-intrusion system instantly alerts our security team if any movement is detected along the entire boundary of our car park, ensuring that your vehicle is safe and sound while you are away.
Overview
Whether you are a frequent flyer, a once a year holiday maker or maybe you just want to park your car, My Easy Park will make this part of your journey seamless and relaxed.

Number one priority is the safety of customers and their vehicles. Parking areas are well lit and protected by high security, palisade perimeter fencing.

With the use of Electric Vehicles (EV) on the rise the need for charging is becoming an increasingly necessary feature of modern car parks. My Easy Park are proud to be the ONLY car park operator servicing Glasgow Airport offering this vital lifeline to EV owners and what's even better is its absolutely free!

If you require a wide access bay, there are over 50 available to ensure parking is made easier for you. For your added convenience, they are situated closest to the shuttle bus and reception building.
Disabled Facilities
DDA compliant parking bays and DDA compliant transfer arrangements via local taxi providers.
Important Information
This car park is self parking, so you can take your keys with you.
Glasgow My Easy Park and Ride Reviews
You can view customer reviews of Glasgow My Easy Park and Ride below. My Easy Park and Ride reviews are collected by the independent review service Reevoo, who only collect reviews from genuine customers who booked through ourselves. These reviews of Glasgow My Easy Park and Ride cannot be altered by ourselves or the car park so you get a true reflection of the service they provide.
Latest Reviews for Glasgow My Easy Park and Ride