Heathrow Good To Go Park & Ride T2 & T3 - NON-FLEX
10 min. transfer

1.7 miles to LHR
Official airport park and ride

Keep your keys

Free bus to T2 & T3

CANNOT BE AMENDED OR CANCELLED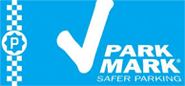 park mark award
Locate Good To Go Park & Ride T2 & T3
Full Parking Address
Good to Go Park and Ride (T2 and 3), Eastern Perimeter Road, Middlesex, TW6 2SB
Heathrow Airport
Heathrow Airport, Longford, TW6
From my location
More Info on Good To Go Park & Ride T2 & T3 - NON-FLEX
LHR Good To Go Park & Ride T2 & T3 - Customer Tips
Official airport parking in the airport's Long Stay Car Park
As you arrive the barrier should lift and give you a ticket which should be kept safe for your return
Park your car and keep your keys
15 minute transfer time
Transfer bus to the airport
CCTV 24hr / day
Please note this product is Non-Flexible and cannot be amended or cancelled.
Arrival procedure for Heathrow Good To Go Park & Ride T2 & T3
On arrival drive up to the barrier at the Long Stay 2 & 3 car park. The barrier will rise when your registration is recognised
Return procedure for Good to Go Park & Ride at Heathrow
On return, insert your ticket at the barrier and it will then rise.
Security Information
The car park is manned 24 hours, frequently patrolled and is enclosed by security fencing.
Overview
This car park is for Terminal 2 & 3 ONLY. 7-15 minutes from the airport.
Important Information
The price quoted is for pre-booking only.Car park does not accept trailers and the height restriction is 2.5m (8ft 2").
NON FLEX PRODUCT. BOOKING CANNOT BE CANCELLED & IS NON REFUNDABLE.
Cancellation cover is not applicable to this product.
Minimum stay/charges may apply at this car park at certain times of the year.
Good To Go Park & Ride T2 & T3 - NON-FLEX Reviews
You can check out reviews from previous customers of Good To Go Park & Ride T2 & T3 - NON-FLEX below. The reviews of Good To Go Park & Ride T2 & T3 - NON-FLEX are collected from customers who have been confirmed to have booked through us so you can see a real, honest reflection of the service they provide.
Latest Reviews for Heathrow Good To Go Park & Ride T2 & T3 - NON-FLEX