Heathrow Maple Parking Meet and Greet T2 & T3
Drop off at LHR terminal

Car stored 0.9 miles from drop off
Meet and greet service

Leave your keys

Short walk to T2 or T3

Cancellation cover available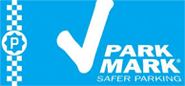 park mark award
Locate LHR Maple Parking
Drop-off point
Heathrow Airport, Longford, TW6
Heathrow Airport
Heathrow Airport, Longford, TW6
From my location
More Info on Heathrow Maple Parking Meet & Greet
LHR Maple Parking M&G Car Park - Customer Tips
Meet & Greet Parking for T2 & T3
A uniformed chauffeur will meet you within the short stay undercover car park
You leave your keys
No Transfer required
Fully secure car park and monitored 24 hours a day
A member of the Independent Airport Parking Association (IAPA)
A member of the British Parking Association (BPA)
Arrival procedure for the Maple Parking Meet & Greet for Heathrow Airport
Once parked and unloaded, please lock your car and check in with our Handover Team who are based at our desk in the lift lobby. You will need to confirm your return flight details so please have these to hand. We must have your correct return date and flight number in order to help us avoid any delays in returning your car. Your car will be photographed and taken to our secure car park by one of our experienced drivers, whilst you check in.
Return procedure for Maple Parking Meet and Greet T2 & T3
There is no need to call Maple Parking on your return. As long as they have your correct return flight number, terminal and return date they will have your car brought to the meeting point below, ready for when you arrive.
Security Information
This car park is fully secured and monitored 24 hours a day.
Overview
Heathrow Maple Parking Meet & Greet T2 and T3 offers a first-rate meet and greet parking services for terminals 2 and 3 and is supplied by Maple Parking. Located in close proximity to Heathrow.
Maple Parking take the hassle out of airport parking by meeting you at the airport within the short stay undercover car park in special facilities provided by Heathrow Airport ensuring you can exit from your vehicle in safe, weather proof surroundings - then meeting you back in the same location when your return flight arrives back to Heathrow.
You can book your Heathrow parking with Maple Parking Meet and Greet quickly, securely and at incredibly low prices. Simply enter your drop off and pick up details into the form to get a no obligation quote.


BPA Member: A membership scheme that is national recognized and available to all car park companies that join and sets industry standards for quality control.
Disabled Facilities
No transfers are needed, Meet and Greet will offer disabled customers who would find it difficult to use transfer buses a more convenient solution as by booking Maple Parking your car is collected from the Terminal when you leave, and brought back to you at the Terminal on your return.
Important Information
This product is for both drop off and collection at T2 and T3 only. Your return terminal can be amended directly with Maple Parking however this must be amended prior to the day your booking starts by contacting them after you have booked. Extra charges can apply if not T2 or T3.
It is the responsibility of the vehicle owner/customer driving to ensure that the vehicle is roadworthy, holds a valid MOT certificate and has a valid Road Fund Licence. Vehicles that are not road legal or safe to drive will be refused. You will be given the option to drive your vehicle to our car park for storage and you will have to make your own way to us on return to collect it. No refunds will be given for illegal vehicles not collected.
COVID-19
Heathrow Maple Parking has taken the following steps to help customers:
All Staff wearing masks at all times
Protective screening between masked staff and customer at meeting points
All Staff wearing gloves at all times
All Staff sanitizing their gloves regularly and before each customer/vehicle interaction
Sanitizing wipes given to every customer to wipe Steering wheel and hand controls (for customer reassurance)
2m Distancing wherever possible between all staff and customers
Heathrow Maple Parking Meet & Greet Reviews
We collect reviews from customers who have used Heathrow Maple Parking Meet & Greet through an independent review service called Reevoo. You can check out the reviews of Heathrow Maple Parking Meet & Greet below. All of the customers are confirmed customers of the car park and you can sort the reviews by score, most recent or most helpful.
Latest Reviews for LHR Maple Parking Meet & Greet