Maple Premier Park and Stroll T4
10 min. walk to terminal

0.5 miles to LHR
Offsite parking service

Leave your keys

10 min walk to terminal

Cancellation Cover available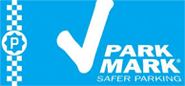 park mark award
Locate Maple Premier Park and Stroll at Heathrow
Full Parking Address
Sheffield Rd, Heathrow, Longford, Hounslow TW6 3AF
Heathrow Airport
Heathrow Airport, Longford, TW6
From my location
More Info on Maple Premier Park and Stroll at Heathrow
Maple Premier Parking - Customer Tips
This service is for terminal 4 only.
The meeting point is located in the T4 Premier Inn car park.
Just 10 minutes' walk from the terminal.
Fully secure car park, monitored 24 hours a day
Arrival procedure for Premier Park & Stroll at Heathrow Airport
When you arrive at the T4 Premier Inn, take a ticket and the barrier will lift. Make your way to the drop-off bay and unload your luggage.

Head to the parking desk to check your car in. Please note that you are required to leave your keys.

From here you can take the lift to the second floor of the hotel and walk through to the covered walkway to T4, it should take around 10 minutes.

Meanwhile, Maple Parking will inspect your car and move it to their secured car park, where it will stay while you're away.
Return procedure for Heathrow Maple Premier T4
After you've collected your luggage, return to the Premier Inn T4 through the covered walkway and collect your keys from the parking desk. Drive to the exit and an attendant will lift the barrier, allowing you to drive home.
Security Information
This car park is fully secured and monitored 24 hours a day.
Overview
Heathrow Maple Premier Park and Stroll T4 is a service that puts you just 10 minutes' walk away from terminal 4. No waiting for transfers buses or drivers, you simply park up, hand your keys over at reception and make your way to check-in at Heathrow.
Disabled Facilities
This service is 10 minutes' walk away from the terminal so may not be suitable for passengers with limited mobility.
Important Information
If your actual stay is longer than your booked stay, any extra days will be charged at £20.00 per day (or part day). No refunds will be issued for part used stays. Payments for extra days must be settled before the vehicle is handed over and if requested a receipt can be sent by email to you.
It is the responsibility of the vehicle owner/customer driving to ensure that the vehicle is roadworthy, holds a valid MOT certificate and has a valid Road Fund Licence. Vehicles that are not road legal or safe to drive will be refused.
COVID-19
Heathrow Maple Premier has taken the following steps to help customers:
All Staff wearing masks at all times
Protective screening between masked staff and customer at meeting points
All Staff wearing gloves at all times
All Staff sanitizing their gloves regularly and before each customer/vehicle interaction
Sanitizing wipes given to every customer to wipe Steering wheel and hand controls (for customer reassurance)
2m Distancing wherever possible between all staff and customers
Reviews of Maple Premier Park and Stroll at Heathrow Airport
Genuine customers have provided us with independent reviews of Heathrow Maple Premier Park and Stroll through the Reevoo platform. Make sure to view the Heathrow Maple Premier Park and Stroll reviews below. You can filter by score, most helpful or most recent.
Latest Reviews for Heathrow Maple Premier Park & Stroll