Leeds Bradford LCS Meet & Greet
You will be met at the terminal

0 miles to LBA
Meet and Greet Service

Leave your keys

Short walk to terminal

Cancellation Cover available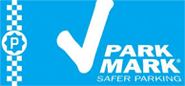 park mark award
Locate Leeds Bradford LCS Meet & Greet
Drop off point
Leeds Bradford Airport, Leeds, LS19 7TU
Leeds Bradford Airport Address
Leeds Bradford Airport, Leeds, LS19 7TU
From my location
A Quick Overview of Leeds Bradford LCS Meet & Greet
Leeds Bradford LCS Meet & Greet - Customer Tips
An independent, experienced parking service
No more hassle to find offsite parking
No more waiting for transfer minibuses
Competitive rates and prices
Door to door drop off and collection
24/7 Operations
Arrival procedure for Leeds Bradford LCS Meet & Greet
Leeds Bradford Airport is located on the A658 just outside the centre of Yeadon and is well sign-posted from the nearby A65, A660 and A6120. It's also clearly marked from the region's motorways - the M62, M1 and A1M.
YOU NEED TO CALL the 24hr chauffeur number 07838 750336 when you are 15-20 minutes away from Leeds Bradford Airport to let us know your arrival time is still the same, you may be running early or late.
Once at the airport please stay in the right hand lane and follow the pick up and drop off lane then take a ticket at the barrier and park if you can on the left.
Return Procedure for Leeds Bradford LCS Meet & Greet
Please call our 24hr chauffeur number 07838 750336 ONLY WHEN YOU HAVE RECLAIMED YOUR LUGGAGE.
Security Information
The site is manned 24 hours, has CCTV, high perimeter walls and security gates.
Important Information
Height restriction barrier 1.9 metres.
Latest Reviews for Leeds Bradford LCS Meet & Greet