Liverpool Airport APL Park & Ride
1 min. transfer

0.5 miles to LPL
Park and ride service

Leave your keys

Free bus to terminal

Cancellation Cover available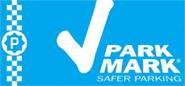 park mark award
VIEW MORE INFO
Locate Liverpool Airport APL Park & Ride
Full Parking Address
21 Skypark International Speke Hall Ave, Speke, Liverpool L24 1YL
Liverpool Airport Address
Liverpool Airport, Liverpool, L24 1YD
From my location
A Quick Overview of Liverpool Airport APL Park and Ride
Liverpool Airport APL Park and Ride - Customer Tips
Unbeatable Rates for secure airport parking. Shuttle bus transfer running on demand 24hrs a day. Manned 24 hour patrols, CCTV, Crash Barrier and Electronic Shutters. Transfer only 2 minutes from the airport terminal. Airport Drop-off/Pick-up Exit Fees payable on Arrival.
Arrival procedure for Liverpool Airport APL Park and Ride
Report to reception on arrival and present your booking confirmation and reference number. You will be taken to the terminal in the courtesy coach. Transfers run on demand.
Please Note:We regret to advise you that Liverpool Airport have withdrawn any Free 5 Minute Waiting Time and instead imposed a £3 Exit Fee chargeable by them for every use of their Express Drop-Off and Pick Up Car Park making total Exit Fees of £6.00 payable by Users for every Round Trip. The Airport has also now withdrawn any Discount off the Exit Fees even for regular users and Taxis such as ourselves. As an alternative, if you so wish, you are of course free to walk the 300 yds to the Main Terminal.
Accordingly the FULL £6.00 Airport Car Park Exit Fees per Booking is payable on Arrival at our Reception to cover the Exit Fees for your combined Arrival and Return Shuttle journeys to and from the Airport.
We can only apologise for this additional expense, but trust you understand it is out of our hands.
Return Procedure for Liverpool Airport APL Park and Ride
Full instructions will be provided on your arrival. Transfers run on demand.
Security Information
The car park is patrolled 24 hours a day and has CCTV, entry and exit barriers and a fence. It holds the Park Mark, a national security award accredited by the Association of Chief Police Officers.
Directions to Liverpool Airport APL Park and Ride
North/North East: Take M6 southbound to junction 21A and follow signs for M62 West. At junction 6 turn onto the A5300 towards A561 and follow signs for Liverpool John Lennon Airport.
South/East: Follow M6 northbound to junction 20 and turn onto M56 in the direction of Widnes, Chester. At junction 12 of M56 turn onto A557, A562 and take dual carriageway via Runcorn Bridge, which merges with A561, and follow signs for Liverpool John Lennon Airport.
North Wales: Join the M56 eastbound, follow instructions as from the South/East.
Approaching APL Parking Ltd at 25 Owen Drive, Skypark International Business Park at Liverpool Airport. Having followed directions to Liverpool John Lennon Airport you will end up turning onto Speke Hall Avenue the approach road to the Airport. SKYPARK International Business Park is on the right approximately 300 yards before you get to the Airport Terminal Building. Simply Make a U-turn at the final Airport Roundabout and drive back up the same road, after 300 yards turn Left into SKYPARK International Business Park and APL, Skypark Liverpools Reception is clearly marked, immediately ahead and on the Right at Unit 25 Owen Drive.
As usual, our Courtesy Shuttles run 24/7 and deliver you and your luggage to the nearest Drop-off Car Park in from of the Main Terminal Building.
Latest Reviews for Liverpool Airport APL Park and Ride