Butterfly Meet and Greet Parking
You will be met at the Terminal

0 miles to LCY
Meet and greet service

Leave your keys

Car park exit fee applies

Cancellation cover available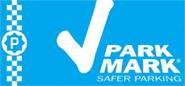 park mark award
VIEW MORE INFO
Butterfly Meet and Greet Parking
A Quick Overview of Butterfly Meet and Greet Parking
Butterfly Meet and Greet Parking - Customer Tips
Met at the terminal
No transfers required
Car stored in secure site
24-hour patrols with CCTV
Arrival procedure for Butterfly Meet and Greet Parking
Around 20 minutes before you arrive at the airport, please call Butterfly Parking on 0800 023 5784 or 07718 338 485 to let them know you're on your way. If you don't call you will be required to pay the entrance barrier fee rather than this being covered for you.
Once you're at London City airport, drive to the Terminal Car Park. Once there you will come to 3 barriers take the one on the extreme left and take a ticket to get in, drive through and park your car in a space.
A suited Butterfly driver will meet you and you will need to give them your keys and the ticket from the barrier. All you will need to do then, is take a short stroll to check-in.
Where will Butterfly Store my car.
Initially all cars are taken to a short stay car park managed by APCOA located within walking distance from the airport where all the necessary paperwork pertaining to each vehicle is processed and keys tagged. Once all of the cars for that morning and evening have arrived your car will either be taken to the Vinci car park in Canary Wharf or to an NCP in Docklands. Both car parks provide secure indoor parking facilities with 24 hour CCTV surveillance, manned patrols and barrier entrance and exit. NCP car parks are renowned for their security and safety whilst the Vinci car park has even received a Park Mark award for it's outstanding security features.
To ensure that your car is handed back in a swift manner, on the day of your return a Butterfly driver will take your car back to the APCOA managed car park and provided you call once you have landed your car will be ready and waiting for you when you exit the airport.
Return Procedure for Butterfly Meet and Greet Parking
Once you have collected your luggage, please call to let the car park know you are back. Walk to the Terminal Car Park again where you will be met by a Butterfly driver with your car. You will also be given a ticket so you can exit the car park, and you will need to pay £7.50 to leave.
Security Information
Butterfly car parks are underground/sheltered, have barriers, 24-hour patrols (including police patrols) and CCTV.
One car park has the Park Mark award and the other is a secure NCP car park.
By choosing a Park Mark Safer Parking facility you are visiting a car park that has been vetted by the Police and has measures in place in order to create a safer environment for both you and your vehicle.
Latest Reviews for Butterfly Business Meet and Greet Parking