Cohen Greet and Go
You will be met at the Terminal

0 miles to LCY
Meet and greet service

Leave your keys

Short walk to terminal

Cancellation cover available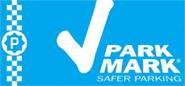 park mark award
VIEW MORE INFO
A Quick Overview of Cohen Greet and Go Parking
Cohen Greet and Go Parking - Customer Tips
Met at the terminal
No transfers required
Car stored in secure site
24-hour patrols with CCTV
Arrival procedure for Cohen Greet and Go Parking
Around 20 minutes before you arrive at the airport, please call Butterfly Parking to let them know you're on your way. Once you're at London City airport, drive to the Terminal Car Park. Once there you will come to 3 barriers take the one on the extreme left and take a ticket to get in, drive through and park your car in a space.
A suited Butterfly driver will meet you and you will need to give them your keys and the ticket from the barrier. All you will need to do then, is take a short stroll to check-in.
Return Procedure for Cohen Greet and Go Parking
Once you have collected your luggage, please call to let the car park know you are back. Walk to the Terminal Car Park again where you will be met by a Butterfly driver with your car. You will also be given a ticket so you can exit the car park, and you will need to pay £7.50 to leave.
Security Information
Cars are stored in a secure compound that is manned 24 hours a day, has CCTV and entry and exit barriers. Furthermore, upon request your Greet And Go driver will even send you a photograph of your car once it has been parked to give you added peace of mind that your car has been parked securely.
Latest reviews for London City Airport Cohen Greet and Go