Luton ABC Meet & Greet
You will be met at the Terminal

0 miles to LTN
Meet and greet service

Leave your keys

Short walk to terminal

Cancellation cover available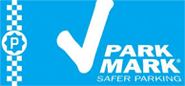 park mark award
Locate Luton ABC Meet & Greet
Full Parking Address
Luton, Bedfordshire, LU2 9QT
Luton Airport Address
Luton, Bedfordshire, LU2 9QT
From my location
A Quick Overview of Luton ABC Meet & Greet
Luton ABC Meet & Greet - Customer Tips
Secure car park is less than 1 mile from Luton Airport
Park Mark award, 24 Hr security, CCTV and regular patrols
Convenient and affordable
No buses, no waiting
Arrival procedure for Luton ABC Meet & Greet
Call ABC Airport Parking 40 minutes before the prearranged Meet and Greet meeting on the number provided in your confirmation email. It is important to make this call if you are running late or early. That way staff will be aware of your situation and assistance will be allocated accordingly.
Follow the signs for Luton Airport Short Term Car Park and Multi Storey Car Park 1 (not for Short Stay Car Park Closed). Continue to Level 3 of the Multi Storey Car Park when you will be met by a member of staff.
Return Procedure for Luton ABC Meet & Greet
Please call ABC when you arrive in the baggage hall on the phone number provided in your confirmation email. This will give them ample time to ensure your vehicle is waiting for you at the agreed meeting point.
The car park will cover your exit fees for up to 15 minutes. If the driver has to wait longer than 15 minutes you will need to pay £7.00 to exit the car park and this will continue to increase the longer the driver has to wait; please note that this is an airport charge.
Security Information
Park Mark award, 24 Hr security, CCTV and regular patrols. All drivers are fully insured to drive your vehicle to and from the airport.
Overview
Luton ABC Meet & Greet is ideal for older customers, families or those going on sporting holidays with a lot of luggage.
Drop your car off at the meet and greet area for an insured chauffeur to park, and then meet them outside the terminal after you return.
On average you can save up to 30 minutes at each end of your journey by using a meet and greet service, as you don't need to find the car park or a parking space.
Disabled Facilities
Luton ABC Parking Meet & Greet is an excellent alternative for disabled customers who find it difficult to use transfer buses. Your car is collected from the terminal when you leave, and brought back to you at the terminal on return.
Important Information
PLEASE NOTE: As of 14th June 2018, there are roadworks and other improvements works ongoing at Luton Airport, expected to last for 18 months. Please allow plenty of additional travel time to accommodate these changes and increased traffic levels.
Long wheel base vehicles and vans are charged at £10 per week extra, caravans, camper vans, minibuses and trailers are charged at £15 per week extra. Payable to the car park on arrival.
Customers are responsible for the exit fee as they leave the airport if they go over the 15 minute waiting limit.
Customers are advised to allow sufficient journey time to arrive at Luton Airport or our compound at the meeting time that has been designated by the customer. If the customer misses their booking time they will incur additional costs. The customer must ensure they contact Swift Parking and advise of any changes as soon as possible. The responsibility to arrive on the agreed time is the customers. Swift Parking cannot be held responsible for any costs or inconvenience incurred when not following the instructions provided by the company. We reserve the right to change late meet and greet customers to park and ride.
Reviews of ABC Meet & Greet at Luton Airport
We collect customer reviews of Luton ABC Meet & Greet through Reevoo, the independent review comany. The Luton ABC Meet & Greet reviews are confirmed to be from customers who have booked through ourselves to use the car park, and cannot be altered or removed by ourselves or the car park.
Latest reviews for Luton ABC Meet & Greet